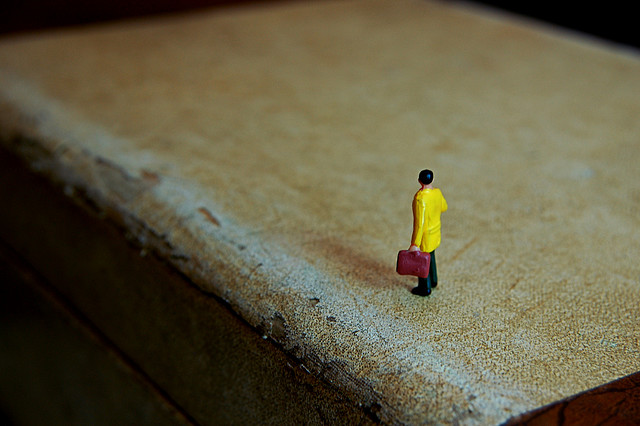 Human safaris: Educational or Exploitative? – In India, tour groups lead tourists on "human safaris" to view the indigenous Jarawa people in their native forest habitat. From the article:
"…tourists throw cookies and candy at the Jarawa to convince them to come out into the open. In some cases, tour operators have apparently bribed police officers to allow them to bring tourists to places where they can photograph or film the Jarawa."
Travel Magazines target the 1%. – I've been saying this for a while now, but I was surprised to see Afar and Lonely Planet Magazine made the list and even (get this) Budget Travel.  Interesting.
12 Mildly Disturbing Miniland Scenes from Legoland, Florida – I had a chuckle at this one.  This is a pretty cool travel blog too (love his blog's name and design).
Travel can extend your life: What the science of time can teach us about new experiences – From Wanderplex. This article explains, in a nutshell, why I love traveling so much.  Read it!
Cool video from World Hum (bonus points for being filmed in my "home" city of Las Vegas!)
20 Things I learned from Traveling around the World for Three Years by Gary Arndt.  I loved all of these but #5 in particular, "American's aren't as ignorant as you might think".  Here's his explanation:
"There is a stereotype that Americans don't know much about the rest of the world. There is some truth to that, but it isn't as bad as you might believe. The reason this stereotype exists is because most other countries on Earth pay very close attention to American news and politics. Most people view our ignorance in terms of reciprocity: i.e. "I know about your country, why don't you know about mine?" The truth is, if you quizzed people about third-party countries other than the US, they are equally as ignorant. I confronted one German man about this, asking him who the Prime Minister of Japan was. He had no clue. The problem with America is that we suffer from the same problem as the rest of the world: an obsession with American news. The quality of news I read in other parts of the world is on par with what you will hear on NPR."