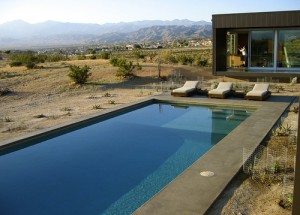 One of my best friend's from college moved to Palm Springs last year.  I'm planning on driving down there tomorrow to visit and celebrate Halloween with her and her boyfriend.  I'm not sure what we'll do while we're there, but there's been talk of driving her pimped-out golf cart in a parade and I just googled "events in Palm Springs" and discovered that Rocky Horror Picture Show will be playing on Saturday night. 
In other news, Monday was my last day at my teaching job.  I was really sad to have to leave because I loved working there.  As language teachers, we were given a lot of freedom and could stream Netflix into the classroom and watch movies or TV shows with our students and also take them on field trips.  That's unusual in the world of private language schools. 
The school assured me that I'd be the first they'd call if a position becomes available, but the problem is that that probably won't happen until Janauary.  So for now anyway, it's back to the job boards. 
But hey, I'm in Matador again.    They have this series called "Brush with Fame" that appears regularly in Matador Nights (the section of the site dedicated to night life).  I wrote about meeting Alan Alda (the dude from M*A*S*H) and they published it last night.  Woohoo!  Click, read, laugh, comment!  Thanks, guys.
Here's the link:  http://matadornetwork.com/nights/brush-with-fame-alan-alda/