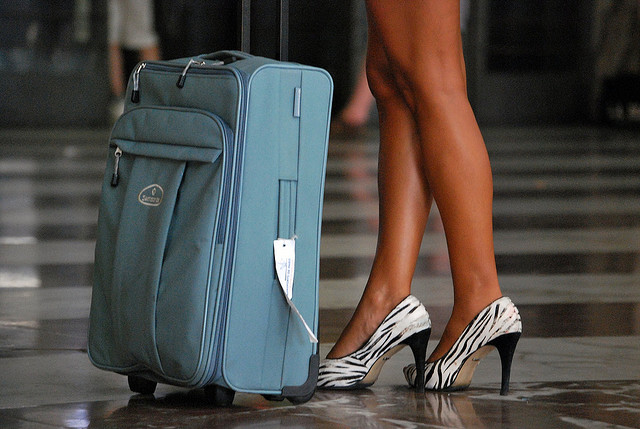 So obviously Taken by the Wind is your favorite travel blog, but I can understand if sometimes you feel the need to read something else every once in a while (if for no other reason to see how much the other guys suck!  Ha, I'm kidding).
I figured that if we're going to have an open relationship, I might as well steer you towards the hotties of the travel blogging world.  After all, I wouldn't want you to cheat on me with some bozo with a half-assed www.Italkaboutmyselftoomuch.blogspot.com.  If you're gonna stray, it might as well be with someone worth your time.
Most of the blogs I hold nearest and dearest you've probably all heard of (Gadling, Matador, Vagabondish, Tripbase) but there are a few cool ones that perhaps you haven't been turned onto yet (ha).
So without further ado…My list of weblebrities I'm giving you permission to cheat on me with:
This blog is written from the perspective of a solo female traveler.  Seems pretty typical, huh?  Well, what makes this blog unique is that author Janice Waugh is about 35 years older than the typical travel blogger (she appears to be in her early 60s).  I hope that I'm still rocking the travel bug when I'm that age!  She's an inspiration.  Truly.  Here are a couple of my favorite posts:
*  10 Tips on Pubbing and Clubbing Solo
*  8 Ways to Find a Free Travel Guide
This girl is seriously funny.  Even her 'About' page is cleverly written:
"Hello. My name is Melanie. I grew up in a tiny town in the soggy Pacific Northwest. Not gonna lie. It is probably the most beautiful place in the world… and I have spent most of my young adult life trying to escape it."
Her blog is about her time in the Peace Corps in Senegal, which is something I've always been interested in experiencing (the Peace Corps, not Senegal).  You can also find her blogging on Vagabondish.
Anne Merritt:  Travel, Teach, Repeat
Anne is a Canadian freelance travel writer (if her name sounds familiar, you've probably read her stuff on Matador).  Right now she's is teaching English in Korea and offers some pretty interesting Korean cultural tidbits.  Like this little gem:
The Creepiest Way to Learn Alphabet in Korea
She's also written some interesting posts about how frustrating it is to learn a foreign language.  Here's an exert from her post "On hoping to just 'pick up the language'":
You will not learn the days of the week or months of the year. You will not learn to tell time. You will not learn any numbers past 10. You will not be able to translate "head, shoulders, knees and toes." Not for months and months.

 If you're an ESL teacher, you will learn "sit down" and "be quiet." You will learn "textbook," "pencil," and "eraser." When the students all chirp a word proudly, waving worksheets in the air, you will deduce that it means"finished."
Sarah is a Canadian blogger in Japan.  Her blog has followed her from Canada to Japan to Canada to Japan to Germany and back to Japan (I hope I got that order right).  She's a funny, insightful writer and takes some pretty awesome photos!   Her photos are also available on Flickr.com under a Creative Commons license (bonus!).
Alex and Mina are an adorably photogenic couple from Montreal who are annoyingly lovey-dovey in their posts to one another, but they're excellent photographers (Yeah, I'm totally jealous).  Their blog chronicles their 7-month journey around the world.
Well?  Got any to add?  Who are your favorite travel bloggers?