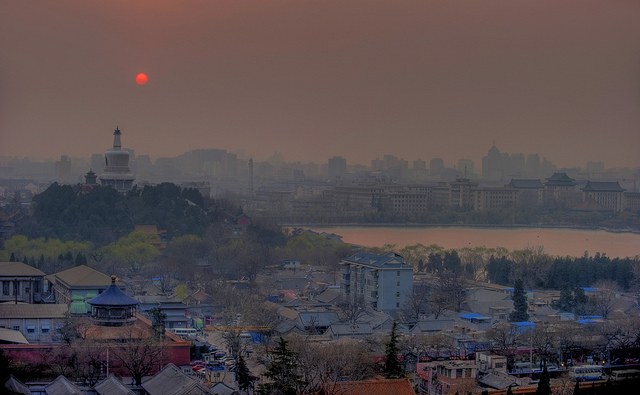 If you've wondered where I've disappeared to in the last few days, I haven't abandoned this blog, I've just been in Beijing!
My mom works for a major airline and has recently put me on her flight benefits, which means I can now fly for free whenever I want.  I flew to Beijing from San Francisco on business class and only paid 14 dollars!  Yes, 14 dollars.
Don't hate me.  I know it's not fair.  And I know I'm luckier than any one person should have the right to be (I feel guilty, honestly I do.)  What have I done to deserve this?  Seriously.
Anyway, it'd been a long time since I'd flown business class and let me tell you, I'm definitely hooked for life.  I don't think I'll ever be able to fly coach again (at least not on an 11-hour international flight).  The seat transformed into a bed, I had unlimited movies and TV and got to eat steak, ice cream and strawberries (three of my favorite foods).  They even served champagne.
It's been a bit hectic since we arrived.  No one speaks English here (though if you ask people, they'll tell you that they do.  I'm sorry, but a 4-word vocabulary does not count), but that makes things interesting, so I'm not complaining.  Besides, maybe it'll force me to learn some Mandarin while I'm here.
More details soon to follow.  Here's to a weekend of designer knock-offs, cockroaches-on-a-stick and 20 dollar full-body massages. I can't wait!