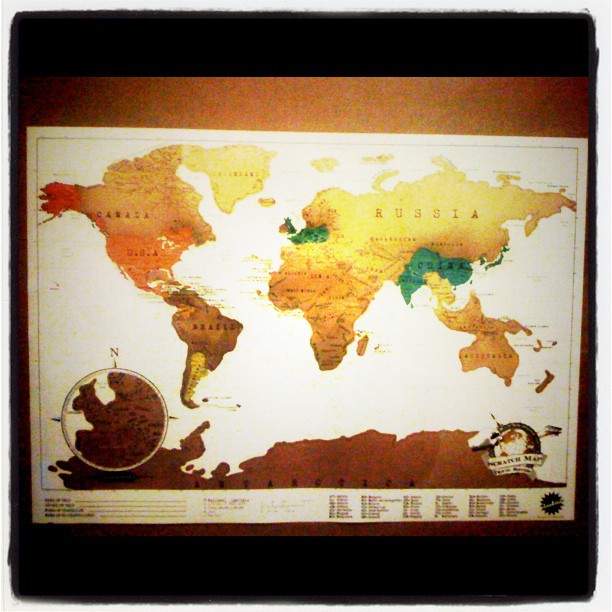 My little brother gave me this personalized world scratch map (sometimes called "the where I've been" map) for Christmas. All of the countries on the map have a thin layer of  gold-colored foil on them that you can scratch off with a penny or your fingernail, revealing a brightly-colored country underneath.
The only downside is that the map isn't super detailed and some of the European countries are so small, it's easy to accidentally scratch off the wrong country if you're not careful.
It's a cute (and inexpensive) gift for anyone who loves to travel. I hope they make a detailed one of North America next!