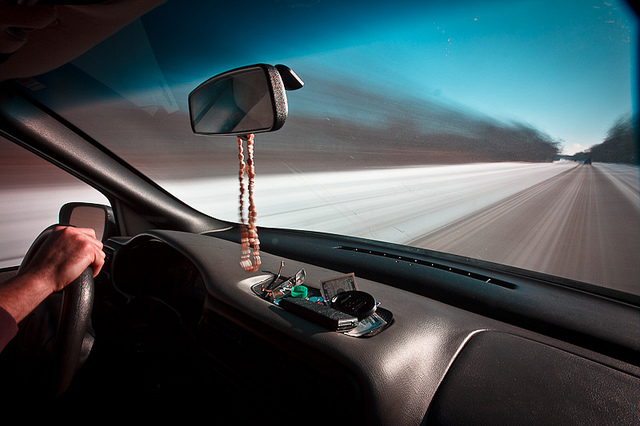 According to this New York Time's article, young Americans in their 20s and 30s aren't likely to move around much and when they do, it's to move back in with mom and dad. 
The kicker? Apparently it has nothing to do the crappy economy, because this was true of American Gen Y-ers even prior to the 2008 recession.
Here's the Skinny:
The Census Bureau estimates that the odds of a 20-something moving to another state has decreased by 40 percent since the 1980s. And apparently not only are young people less likely to move away from their home state, but they're also less likely to move away from their home, period. The Pew Research Center found that between 1980 and 2009, the number of young adults opting to live with their parents almost doubled.
Well.
It's hard to say what to make of this information. I have a hard time believing that my American millennial peers are as risk averse as those studies make us out to be.
Because as a Gen Y-er who has moved 20 times in 10 years (five of which were to cities abroad), I certainly don't match what the article dubbed "Generation Why Bother"…and I don't know any 20-something who does. This could have to do with the fact that I live in Las Vegas (an ueber transient city where meeting someone who was actually born and raised here is usually greeted with a surprised, "Seriously?! You were born here?"). Or it could be that as a chronic mover myself, I tend to gravitate towards like-minded nomadic types.
But if the research is accurate, then this begs the question: WHY? I mean, last I checked, holing up in your parents' basement is something a 20-something does when he or she has few other options…it's not by any means the 'cool' thing to do, right?    Thoughts?