I could show you pictures of the crumbling Spanish colonial churches or the view of the volcano from the famous Arch of Santa Catalina, but that would be like visiting Paris and showing you a picture of the Eiffel tower.  Lame.
So here are some photos of the McDonald's instead.
Even as touristy as this city is, I've gotta say that it's still disconcerting to walk down the street and pass a 200 year-old statue, a Mayan woman selling beaded necklaces, a feral dog and then…an American fast-food chain.
But that's globalization for ya.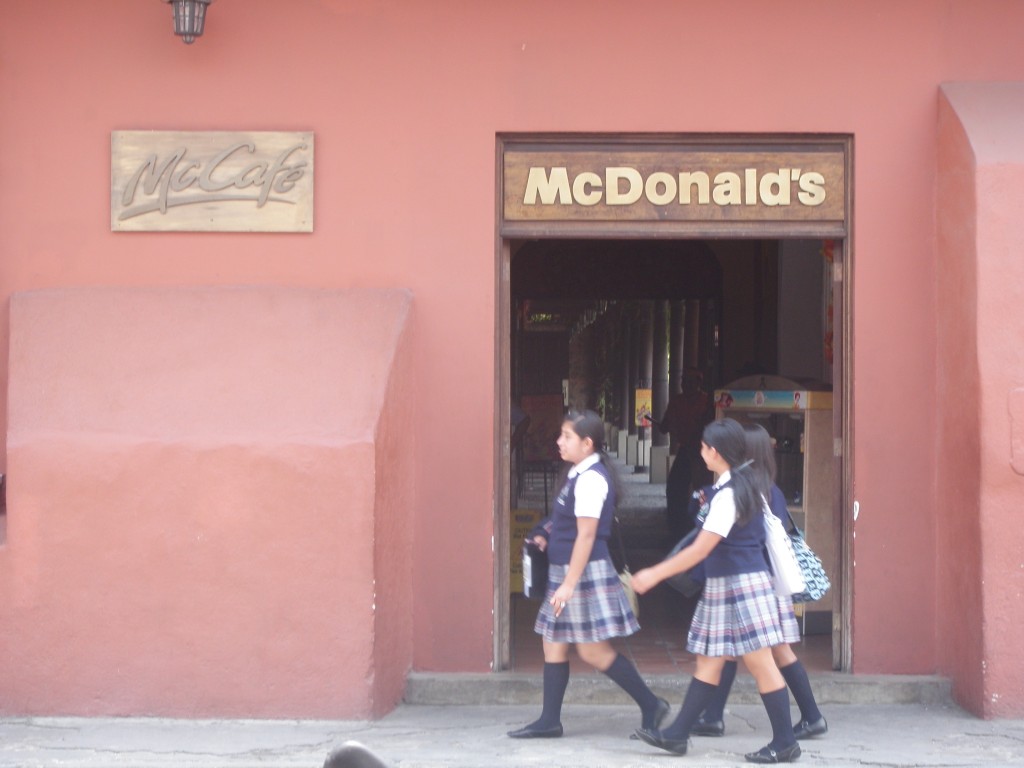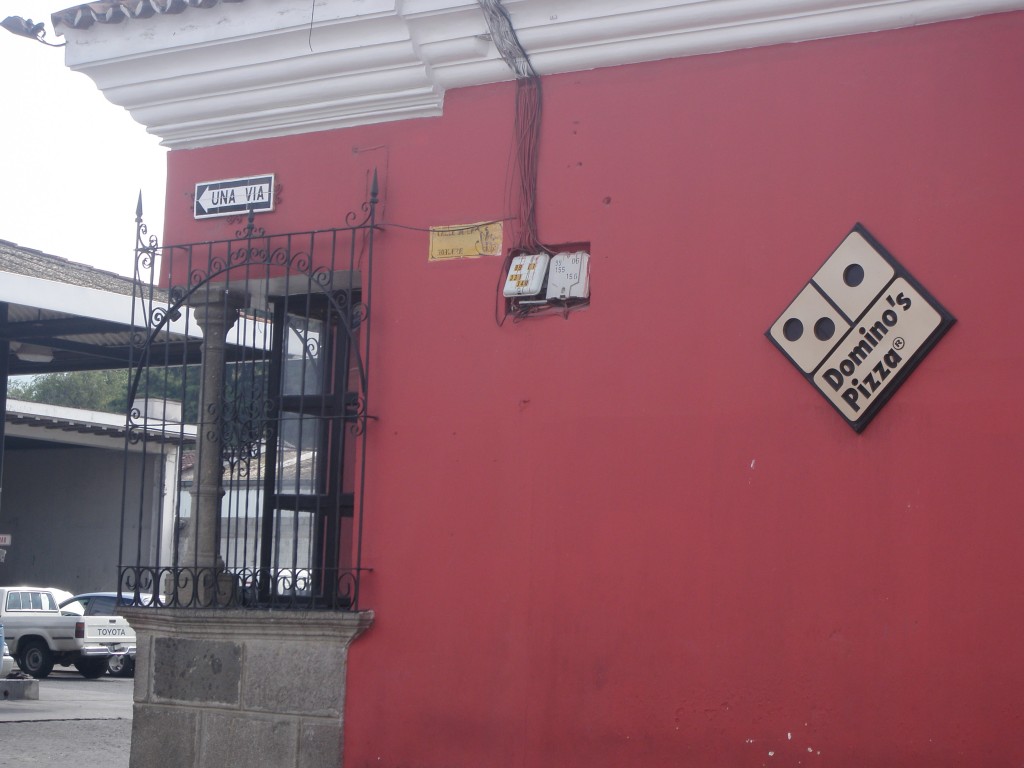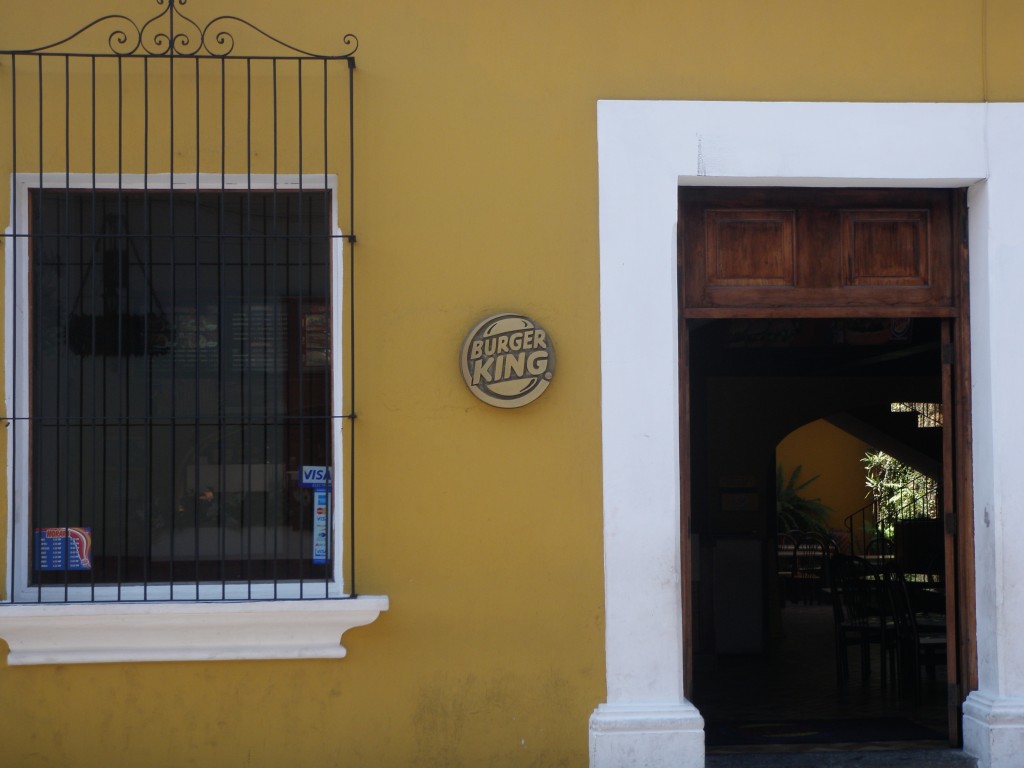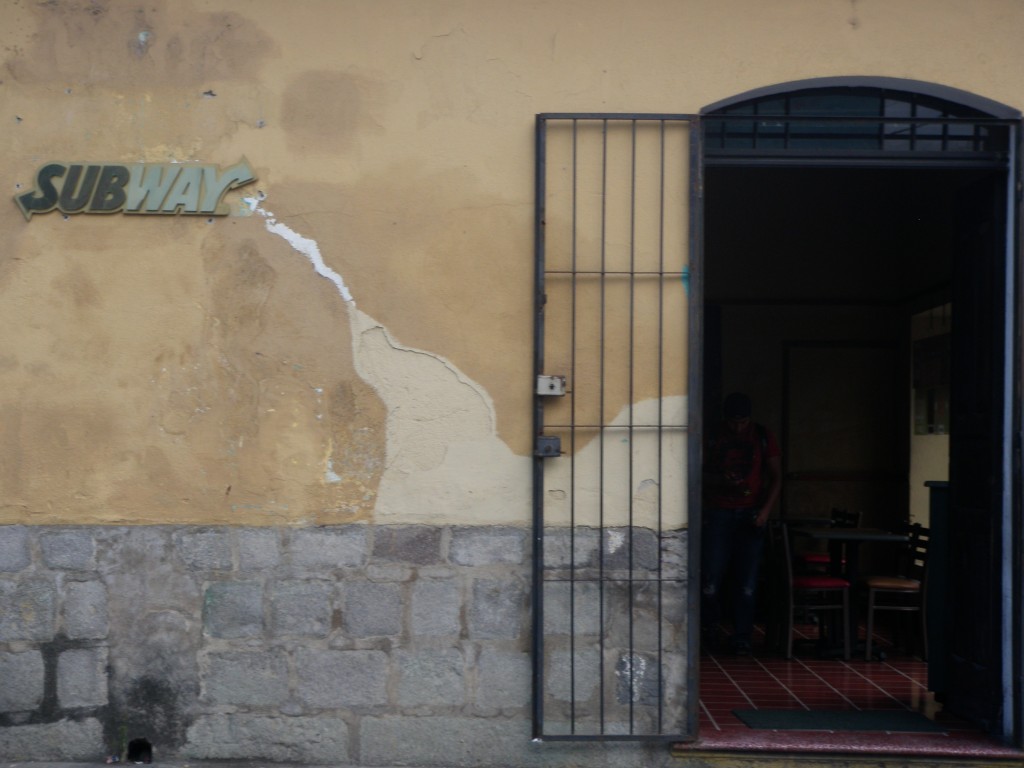 PS  I think Antigua's McDonald's belongs on this list, no?  The Most Shocking McDonald's Locations in the World.