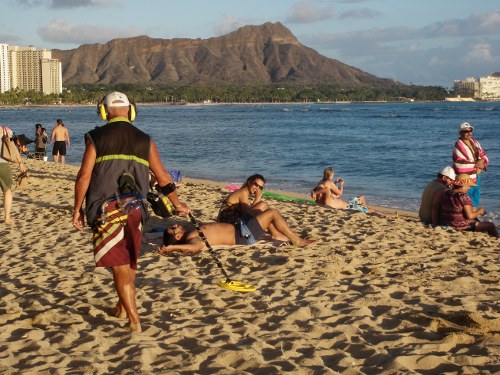 I guess I could always try to make a living as a treasure hunter…
I've been in Hawaii for six days now and haven't found a job yet.  There aren't very many  available and the ones that are, I'm either unqualified for (Korean egg donor) or I'm not yet desperate enough to apply for (golf caddie).
On the upside, at least I get to wake up to THIS every morning: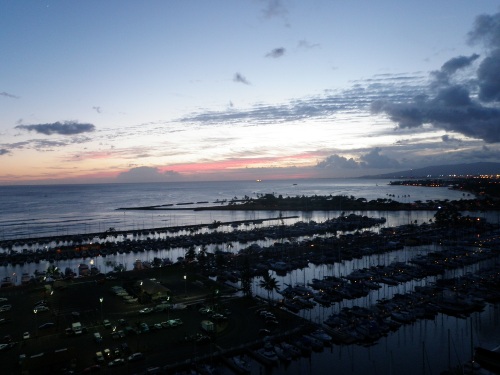 I'm staying at my parents' condo in Waikiki.  I figure that if I have to be unemployed and stuck at home spending hours on the Internet filling out job applications, I might as well do it from the comfort of a pool deck chair.
While this little job-hunt in Hawaii will probably end up like last year's failed attempt to move to Las Vegas, at least I'll get a good tan out of the experience, right?
I'm trying to stay positive.