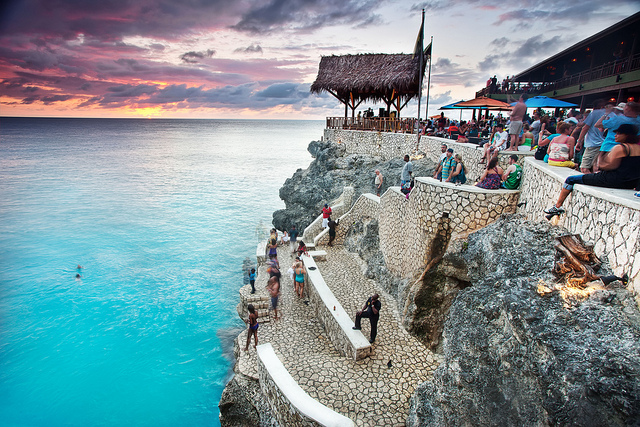 I found a round-trip plane ticket from Vegas to Fort Lauderdale for just 209 dollars.  If you're looking for a great site to book cheap travel, check out Bing Travel.  I first heard about it on NPR and am now officially in love.  It's great because it uses previous previous ticket sales for that specific date in years past to tell you when to buy and when to hold off.  I searched under 'hot deals' and found the ticket to Florida.  From there, I found a nine dollar ticket (yep, nine dollars!) on Spirit Air (taxes included, it comes to about 60 dollars one way).
Anyway, one of my friends from high school is going with me.  Though I've been all over the Caribbean (I worked on a cruise ship for two years), Jamaica is one of the islands I've yet to see.  I'm super excited.  It's been a year since I've left Americaland, which means that I'm about 300 days overdue.
Has anyone been there?  Where should I stay:  Montego or Kingston or both?