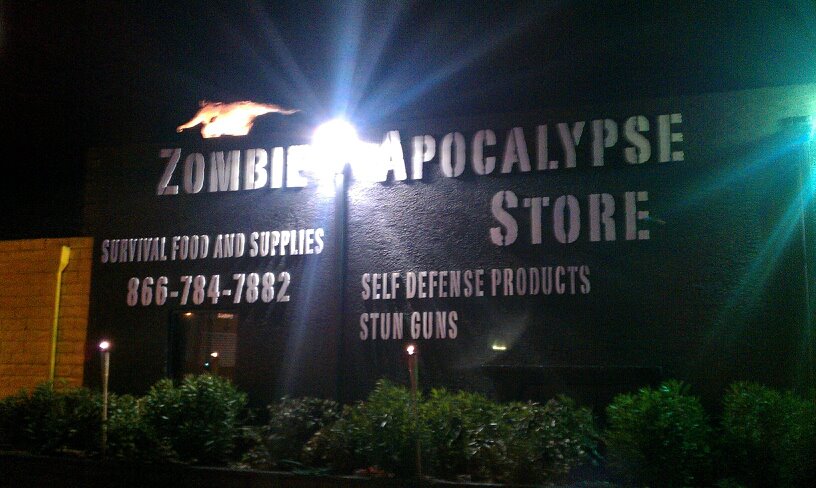 At the Zombie Apocalypse Store, you can buy everything you need to survive the end of the world; from freeze-dried scrambled eggs and water-filters to wind-up flashlights and stun guns disguised as cell phones.
Oh, and you also can buy a variety of swords, throwing knives, ninja stars and tomahawks…just in case, ya know, you should find yourself under attack by a swarm of flesh-eating zombies.
Seriously.
The store even sells life-like stuffed zombie dolls for people to use as target practice. The human-sized dolls come in various styles (one even resembles Osama Bin Laden) and if you stab or shoot the doll, it squirts fake blood.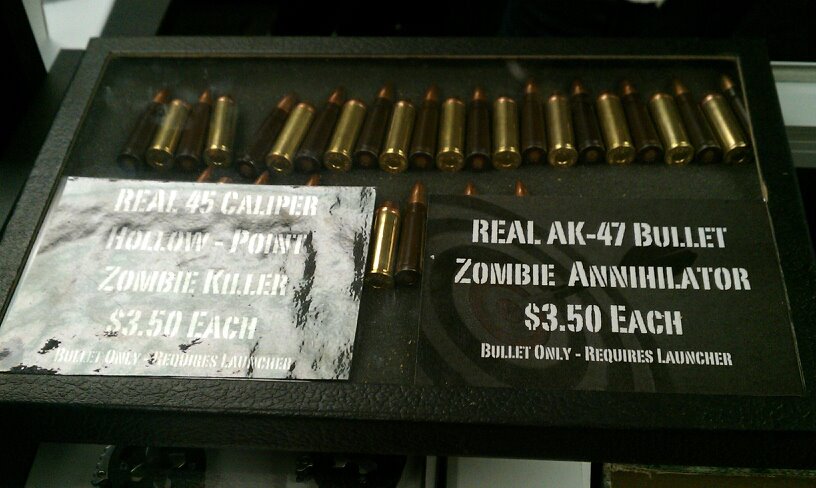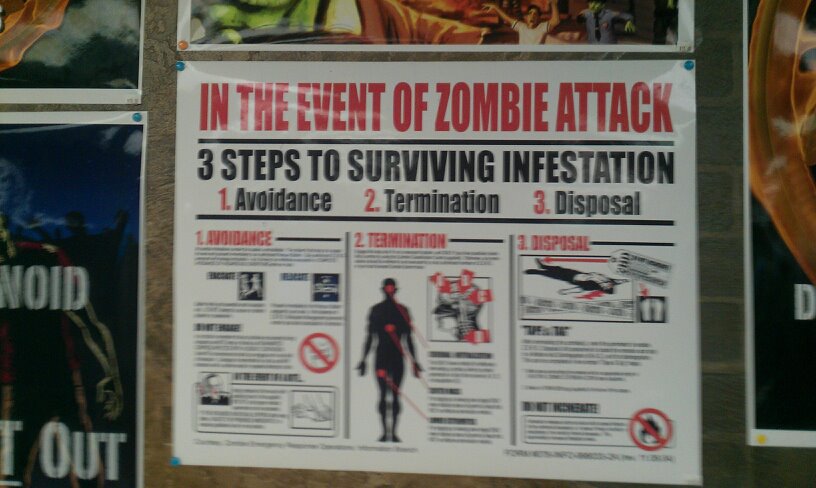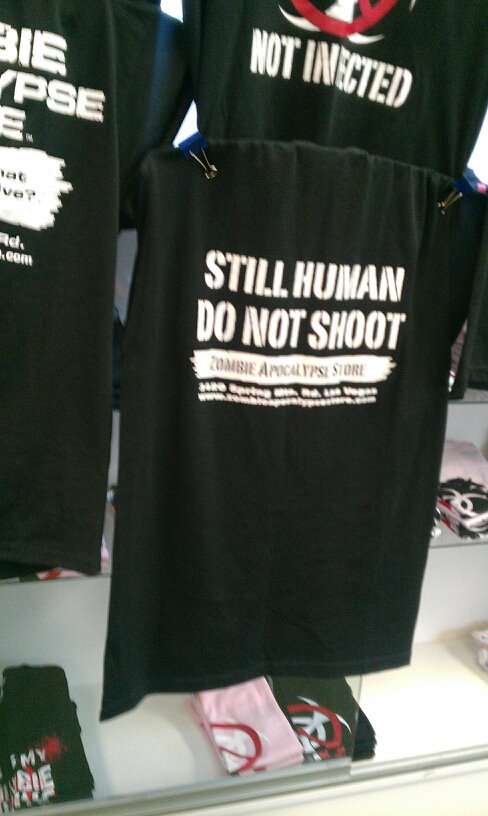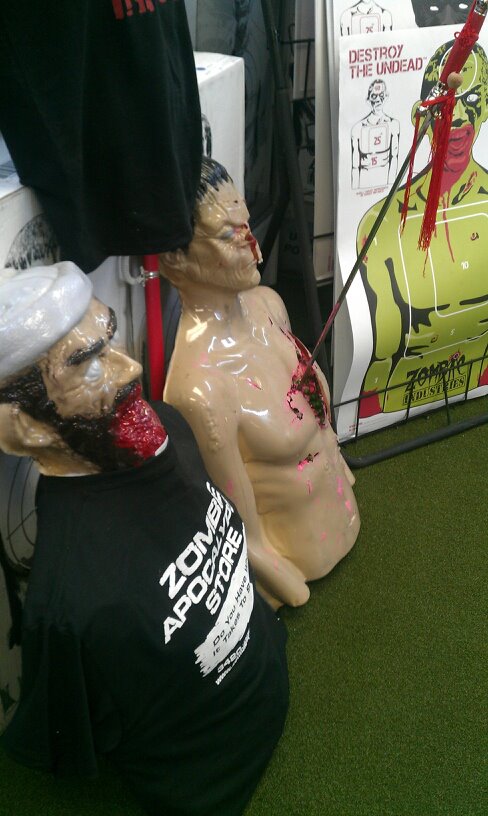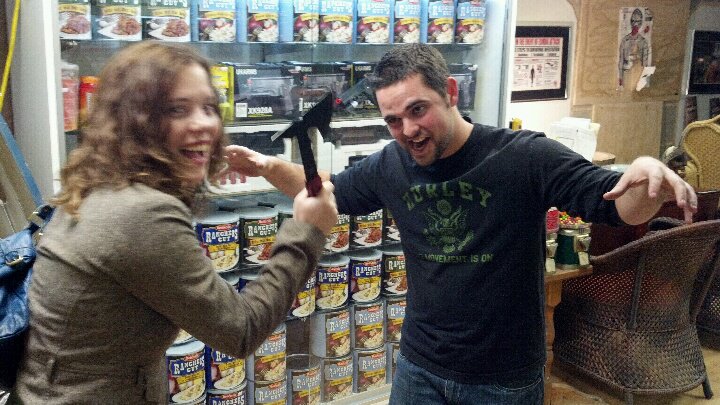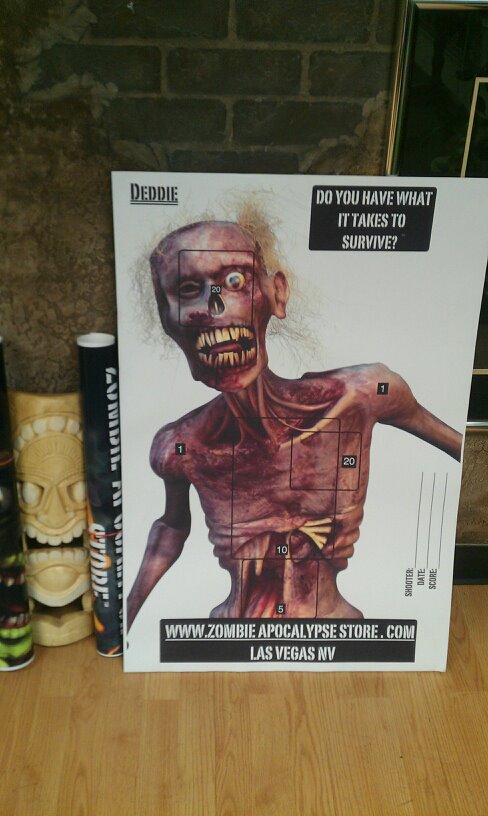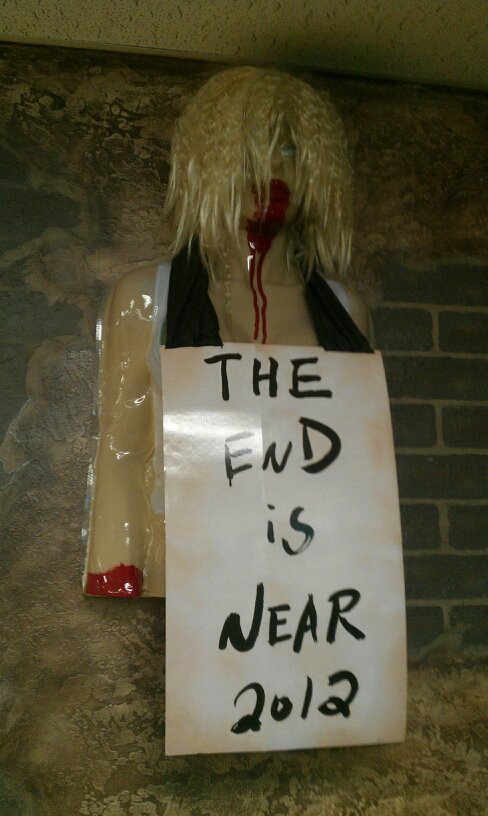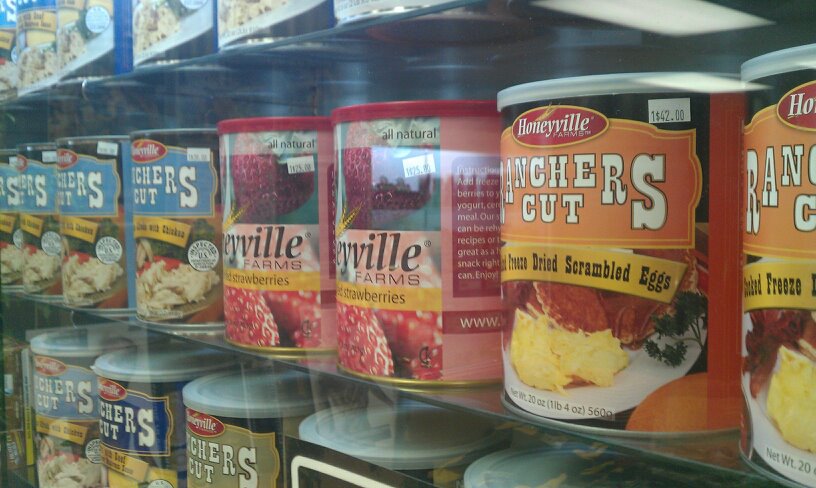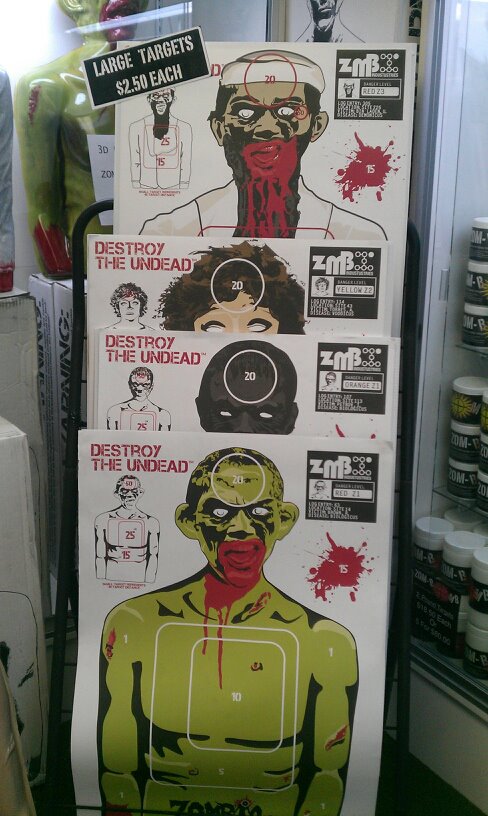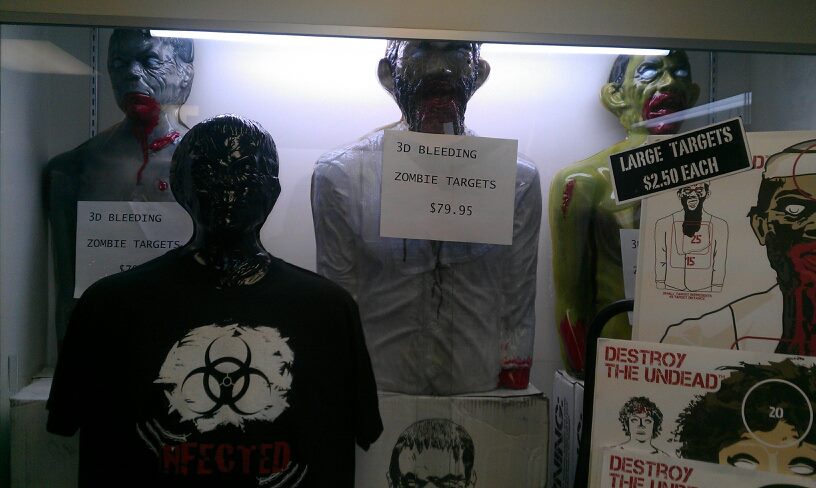 According to one of the store clerks, until about a month ago, the store just sold fake grass (astro-turf lines an entire section of the floor and is funnily enough, still for sale). How the owner, who also runs the jewelry store next-door, came up with the idea to go into the zombie apocalypse business, I have no idea, but it's a clever business plan.
Because despite the gimmicky name, the store is not much more than a camping and wilderness-survival supply shop. Although they have the occasional true-believer visit the store with a serious intention to stock up on weapons for when a mysterious plague sweeps the planet and turns mankind into man-eating monsters, most of the people who visit the store are just curious.
I asked the female clerk if she believed in all the undead mumbo-jumbo and she wouldn't give a definitive answer, claiming instead that she believed in "being prepared for anything."
The Zombie Apocalypse Store can be found just off the Strip, on Spring Mountain road and the I-15. Just look for the building with the giant dinosaur on the roof.
The Zombie Apocalypse Store
3420 Spring Mountain Rd
Las Vegas, NV 89102
702) 320-0703