Sorry guys…this post is for the chicas!
Ever since seeing the animated film Up (one of the best travel adventure films I've seen recently), I've become obsessed with  hot air balloon-inspired jewelry. Here are a few of my favorites from Etsy.com. I love the earrings best. What about you?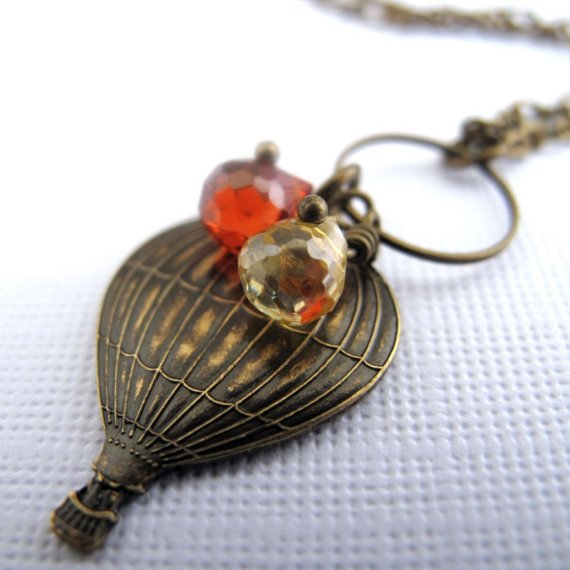 Made out of brass, this antique hot air balloon necklace costs 45 dollars and is available via Alison Kelley Designs.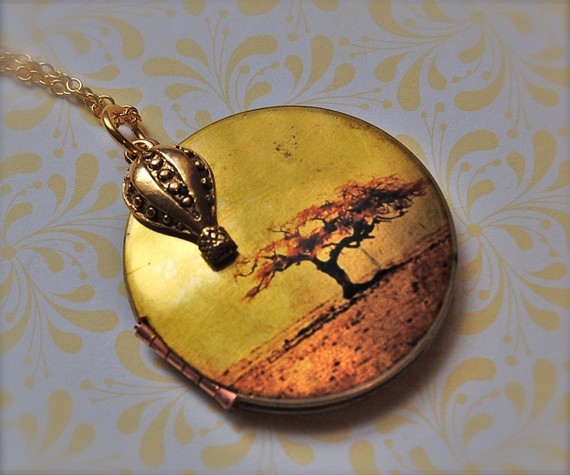 This vintage 1960's locket can fit two photographs and costs 40 dollars.  See  Verabel's site on Etsy.com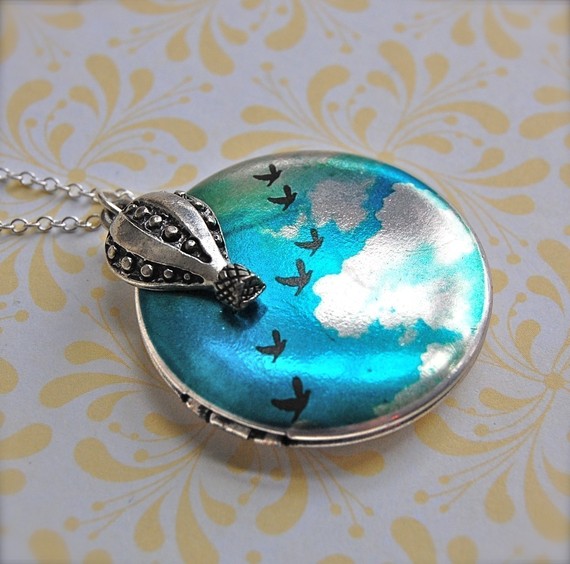 Also by Verabel, this "Birds in Flight Locket" is made out of sterling silver and costs 38 dollars.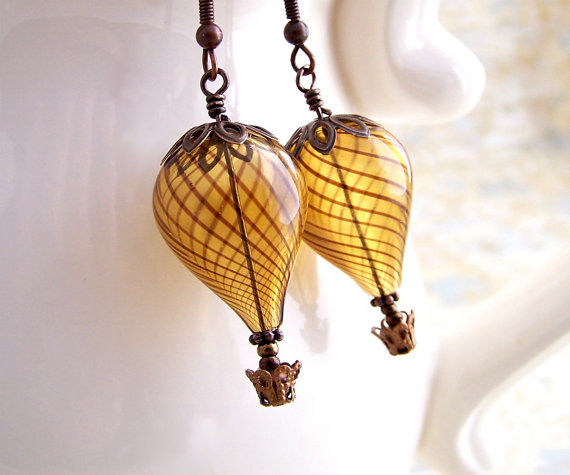 Just 20 dollars, these hot air balloon earrings are made from copper and hand-blown glass beads. They're super light weight and come delivered in a gift box.  They're available via Elaina Louise Studios.