I saw a photo of one of these in a travel magazine while I was flying home from Beijing a few weeks ago and wanted to buy it immediately. They'd look awesome in my travel-themed bedroom, no?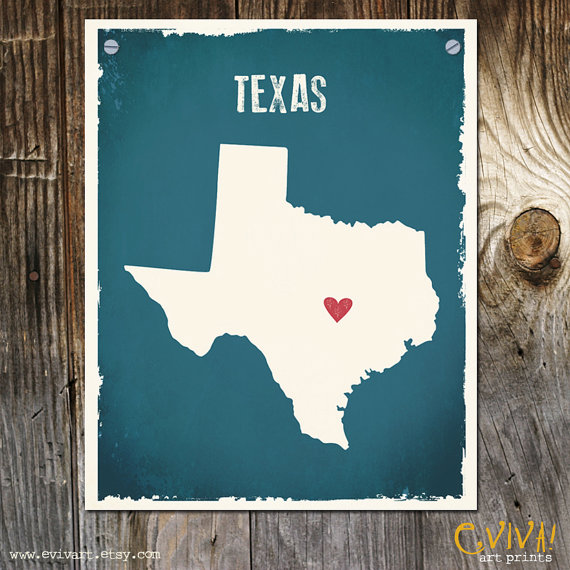 I like the vintage look of Eviva's custom Geography Love Prints, but out of all the prints listed on here, their's is the most expensive, at $35 each.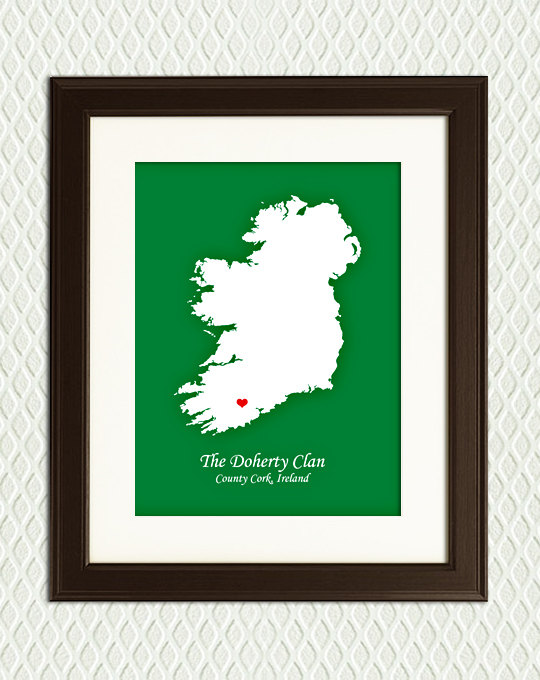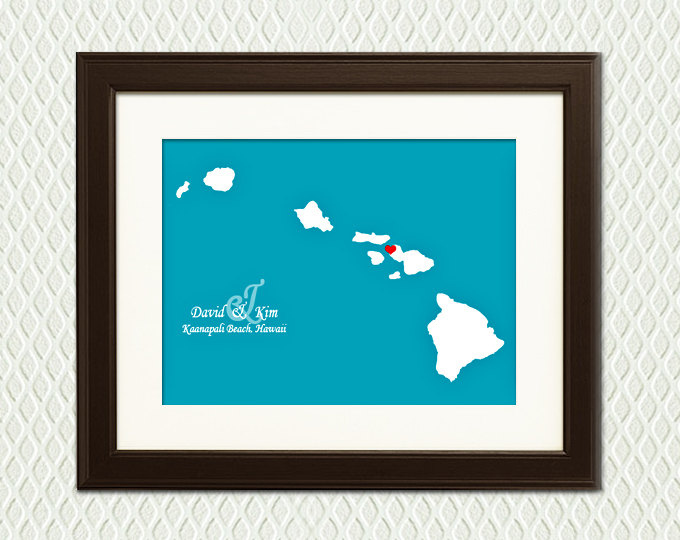 The two pictures above are available on My Place in the World's Etsy page and cost $22 each.  They make cute wedding, anniversary or house-warming presents.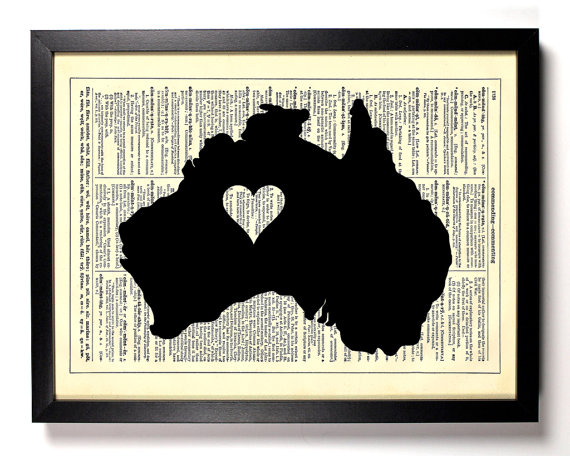 The Map of Australia is printed on pages from vintage dictionaries and costs just $6.99. Like the others here, you can customize it by requesting a particular country or state map and a city where you'd like the heart to be placed. If you buy two, you can one free. Visit Stay by Gold's Etsy page for more information.