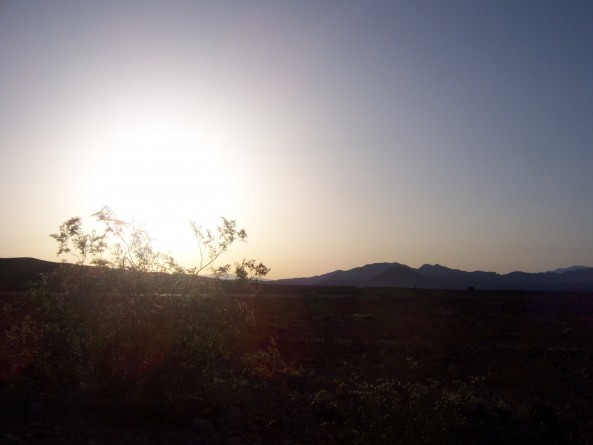 This past weekend, my friend Tom and my dog, Frankie Von Hot Dog, went to Lake Mead.  Tom and I had fun but Frankie, being the scaredy dog that he is (his phobias include the neighbors cat and windshield wipers) spent the majority of the afternoon barking at the "waves" and trembling in terror.
While most people visiting Vegas trek out to see the dam, few venture into the state park to explore the lake that extends 112 miles behind it, which in my opinion, is far more interesting. Not only is it the largest reservoir in the country, but hidden underneath the surface are the wrecks of three different airplanes and the ruins of a small town that was devoured by rising water levels in the 1940s.
At the lake you can kayak, canoe, boat, swim, scuba dive, fish, horseback ride, hike or visit the cactus garden at the park's visitor's center. They even have camp sites.