Note from the Editor:  Freelance writer Kiyo Wiesnoski brings us this next post. Kiyo, originally from the Bay Area in California, currently lives in Henderson, Nevada. She is an avid swimmer and is constantly on the lookout for the best pools in Las Vegas.

 
Summer is just about over but before we bid summer adieu, here's a look at some of the most sensational pools from around the world. You definitely won't find these at your local rec center.
1. San Alfonso del Mar, Chile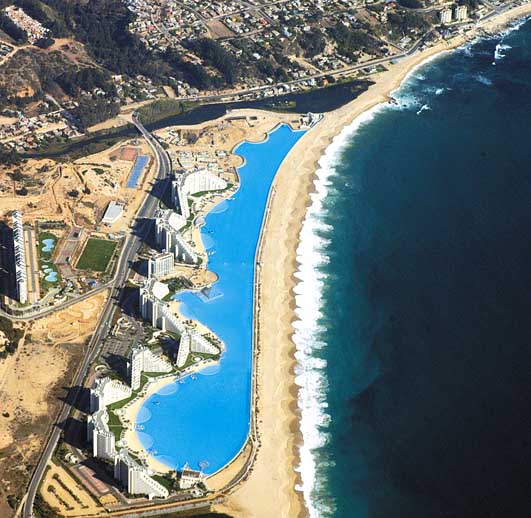 This is the biggest pool in the world, spanning over half a mile in length.  This massive pool holds 66,000,000 gallons of water and goes up to 11 feet deep.  It runs along the beach of a private resort, mimicking the ocean across from it (you know, so you can swim at the beach without the fear of getting eaten by a shark).
2. Nemo 33, Belgium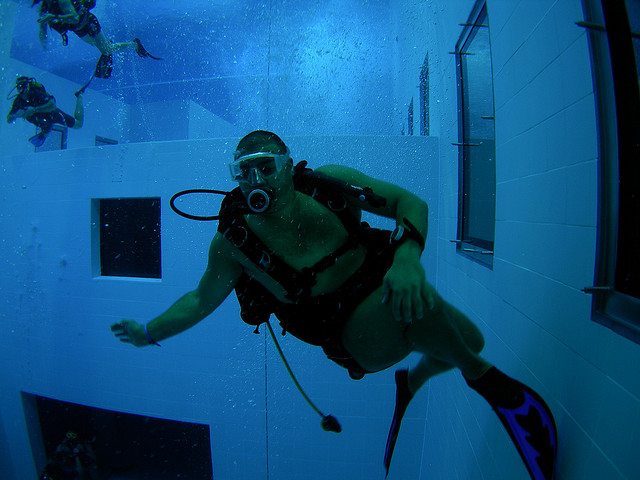 photo credit:
StojadinovicP
via
photopin
cc
.
Nemo 33 is the deepest pool in the world, and has lots of replicas of underwater caves where scuba divers can explore.  There are also glass windows in some parts, where you can impress onlookers.  The pool is filled with 2,500,000 litres of filtered, non-chlorinated spring water.  At its deepest, the pool reaches a depth of 33 meters (or 108 feet)!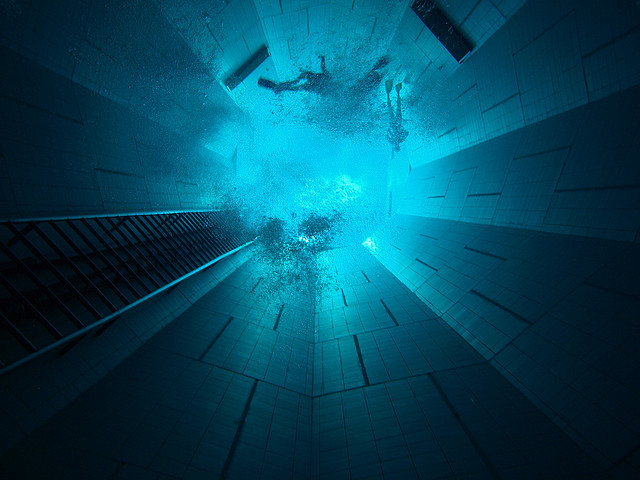 photo credit:
Eric Burgers
via
photopin
cc
3. Joule Hotel Pool, Texas (U.S.)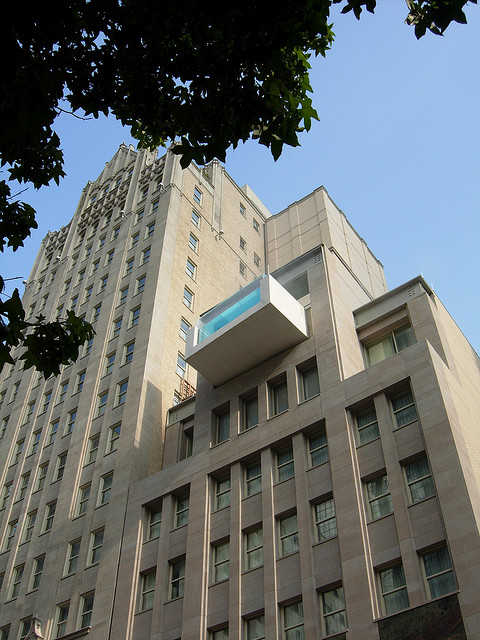 Photo by
Jeff Stvan
.
This pool is on the 10th floor of the hotel, hanging out over the edge of the building to suspend swimmers above the city.  A glass wall lets swimmers enjoy the view of the streets below.
4.  Marina Bay Sands, Singapore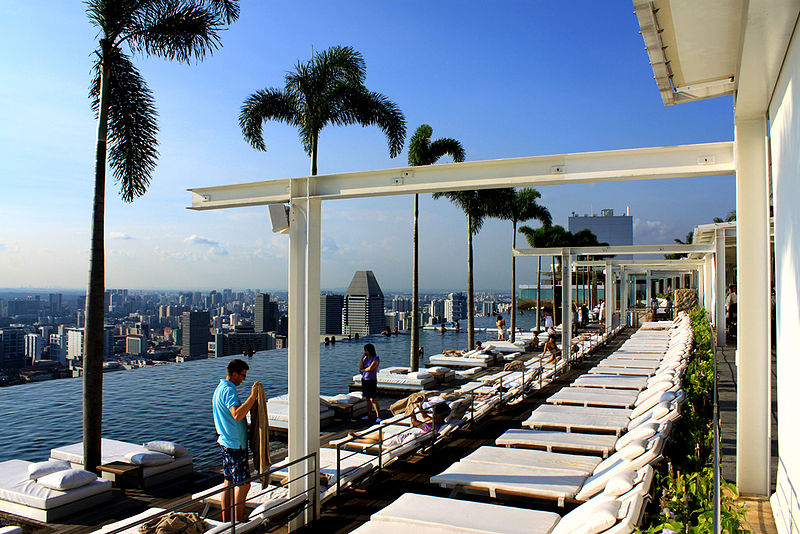 Photo by
Daryl Chia
.
The Marina Bay Sands is home to the world's longest elevated swimming pool.  The infinity edge pool rests on the rooftop of the building and really does give the illusion that there is no edge.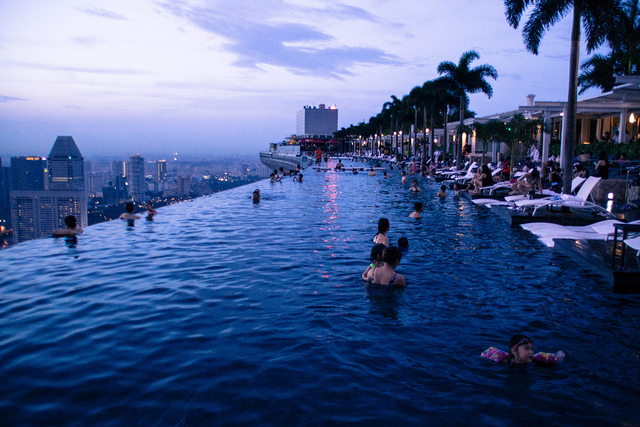 photo credit:
davidwjford
via
photopin
cc
.
5. Seagaia Ocean Dome, Japan
When the weather is nice, the ceiling of this dome can be retracted to let the sun in, but on rainy or gloomy days, the ceiling simulates a blue sky.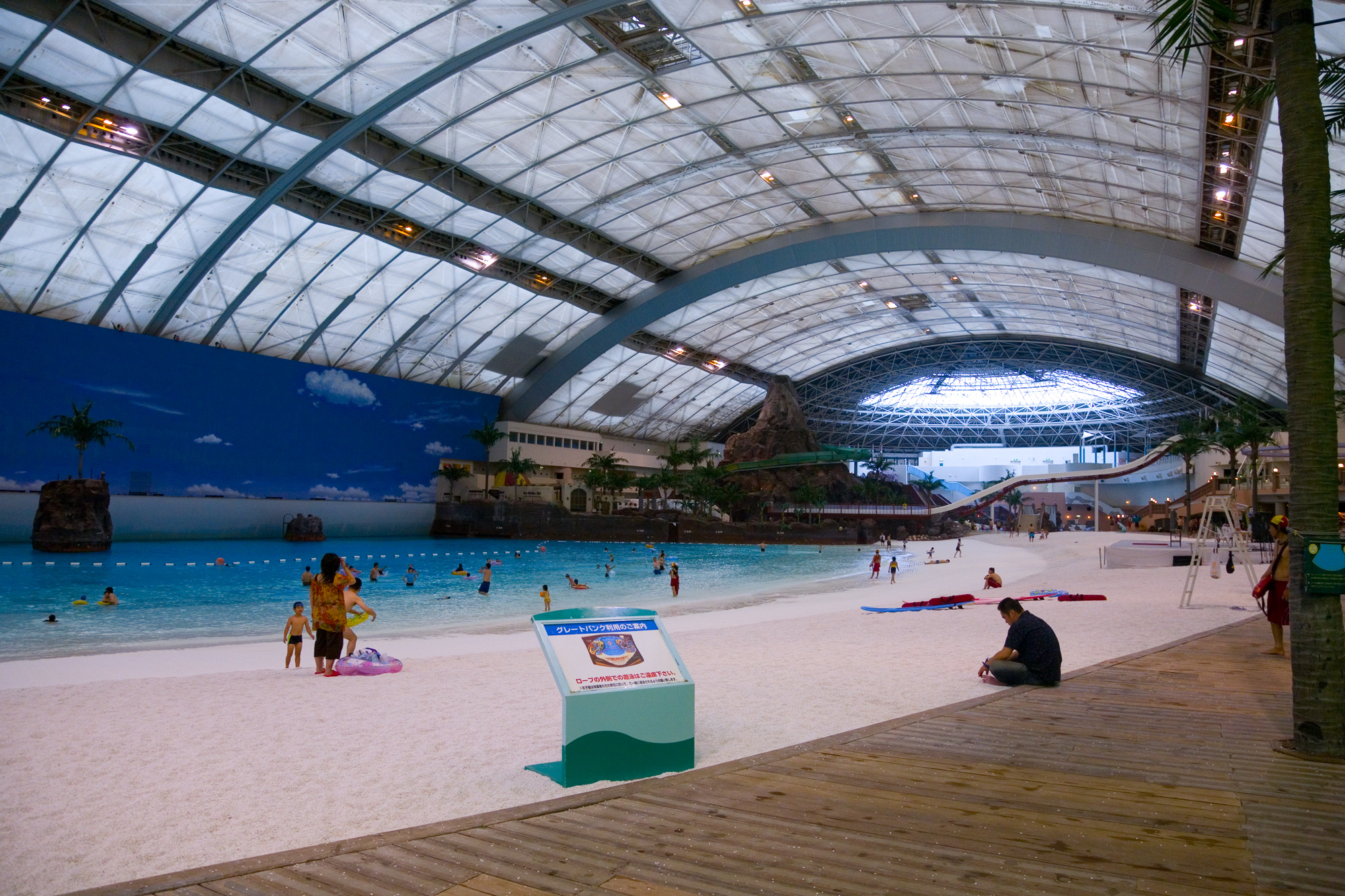 Photo by
Max Smith
These pools are definitely bucket list worthy, and provide a mini escape from the stress of the real world once in a while.