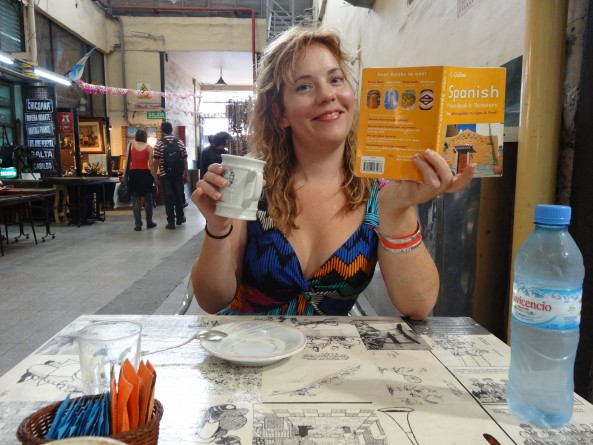 I arrived in wet, chilly Buenos Aires, Argentina with two pairs of shorts, three sundresses, four bikinis, a broken adapter and an Australian guidebook. To say that I wasn't prepared for this trip would have been an understatement. I was in for a long cold week.
The irony of the situation was that I'd actually thought I'd come prepared. Prior to leaving the US, I'd bought a guidebook, read reviews on TripAdvisor and had actually made a reservation at a hostel. I'd even packed a full 24 hours ahead of time and I NEVER do that. So as you can see, I was prepared. I was just prepared for the wrong country.
See, my mom and I had planned on spending my 30th birthday on the other side of the planet in sunny Australia. But as is sometimes the case when you fly standby on your airline employee parent's benefits, there weren't any empty seats available.  The flight to Argentina, by contrast, was half empty.
I gotta say, I was very impressed with my mom. Although I tease her for being a picky eater and for being squeamish about public restrooms, I don't know any other 60-year-old woman who'd be flexible enough to be able to change travel plans at the last second like that. Because after we didn't make the flight to Sydney, we looked at the departure board to see what our other options were, saw the flight to Argentina and then 12 hours later, were boarding a plane to a country that until the day before, my mom had barely known existed. It was pretty crazy. Even for me.
But despite the fact that BA wasn't our first choice, it was still a fun trip and all in all, a great way to celebrate a milestone birthday (I turned 30 on October 21st and my mom turned 30 + 30 just three weeks prior).
Here are  some of the highlights:
1. We got stuck in an elevator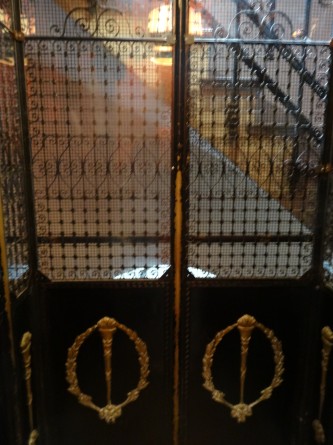 Our hostel had this ancient elevator that was tricky to operate (you had to make sure this metallic cage door closed properly or else the elevator wouldn't stop).  We didn't know this first time we rode in it and were trapped as the elevator moved from floor to floor and the hostel's maid yelled directions at us in Spanish. Neither of us speak Spanish (I'm fluent in Spanglish), but luckily a couple of English-speaking backpackers came to our rescue before we broke the elevator entirely.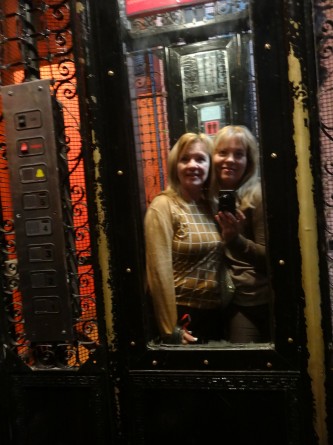 2. We got lost in the Argentinian countryside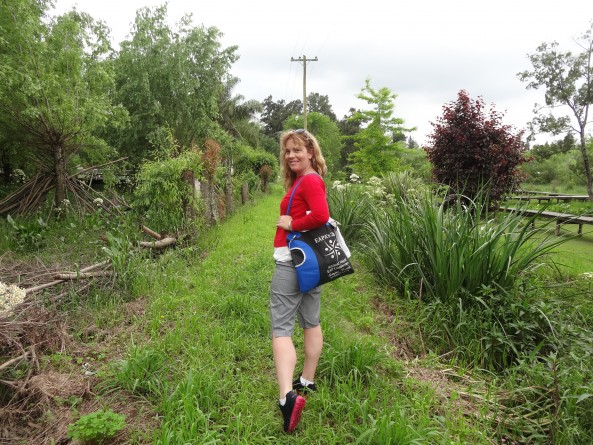 My mom and I are notorious for arriving somewhere new and immediately taking off in a random direction without consulting a map or asking for directions. Which is precisely what happened as soon as we got off this river boat in Tres Bocas, Argentina (a tiny river community a couple hours outside of the city). We were lost in a conversation and didn't even notice the path had disappeared until we were sloshing around in a muddy field on the outskirts of someones farm. Dogs barked in the distance and my mom and I, worried we'd get caught and have to try to explain in broken Spanish what had happened, quickly backpedaled in the opposite direction. After trying to climb a barbed wire fence and cross a swamp (yes, a swamp), we eventually found our way back to the street.
3. My mom insisted on feeding the stray dogs (to the amusement of many an Argentinian bystander)
Buenos Aires, like much of the Americas, had quite a few stray dogs. My mom felt bad for them and spent the majority of our stay wandering around Buenos Aires feeding them. Every time she saw a dog, she'd whip out this bag of dog food she'd taken to carting around and then chase after the stray, throwing handfuls of food as she ran. The dogs, likely unaccustomed to having a middle-aged white woman accost them in the street, didn't seem to know how to react. Many of them ran away.
I found the whole spectacle mortifying.
"Mom," I scolded. "People are gonna think you're nuts. It's like if someone in New York city started feeding the rats…it's just not done."
I wasn't entirely sure if that was true, but it sounded right. But my mom just shook her head. "I will never be able to think of these dogs as rats."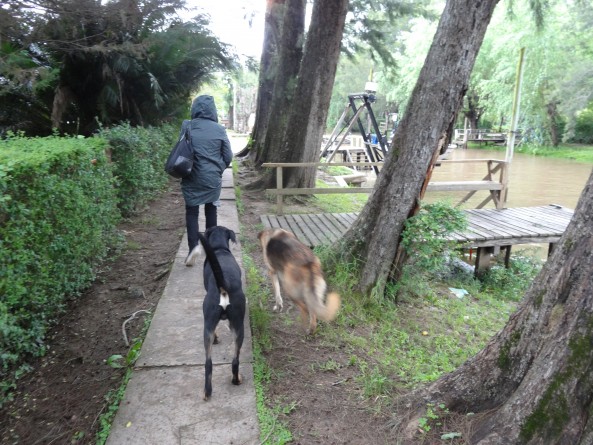 Some of the strays (like the ones pictured above) took to following my mom around. She was like the pied  piper.
Wanna see more photos of my trip to Argentina? Check out my Argentina photo album on Flickr.
Have you ever been to Argentina? What did you think?