Note from the Editor: This guest post is from freelance writer Blanca Mendez. Blanca was born in the warm climates of Colima, Mexico, but has spent the majority of her life living in Las Vegas, NV. She is a medical professional and a world traveler. When not on the road, Blanca enjoys exploring Vegas hotels on the strip.
Ok people, get your pens and pencils ready because we are about to give you a list of the top 6 craziest hotels around that should really be on your very own Bucket List.  So charge up your cameras because if you make it to one of these awesome hotels, you will definitely want to snap some photos!
1. The Galactic Suite Space Resort in Outerspace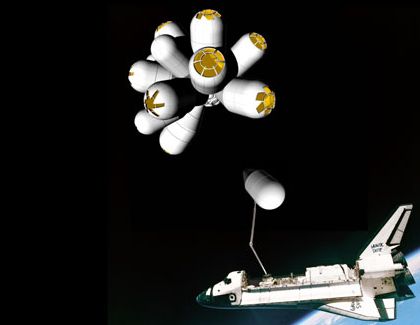 This space resort is a little bit fantasy and a little bit reality all rolled into one. While many hurdles have been crossed in making it happen, it is not yet open for business.  When it is, however, a three night stay will cost those with deep pockets about $4.4 million.  Don't worry though, for that price, you'll also receive an eight week training course on a tropical island.
According to Wikipedia:
"The earlier stages of the Galactic Suite Space Resort design called for a central hub with a dozen modules radiating outwards, providing an indefinite number of bedrooms for several customers at a time….The issue of moving around in space would be solved by having guests wear suits of Velcro for sticking to the module walls, similar to its use in the film 2001: A Space Odyssey."
2.  Hezen Cave Hotel in Cappadocia, Turkey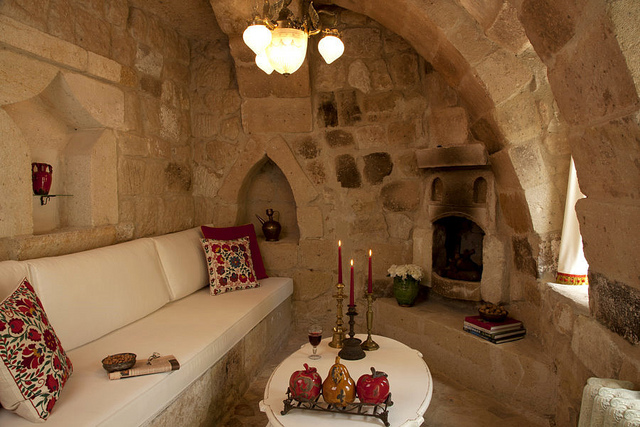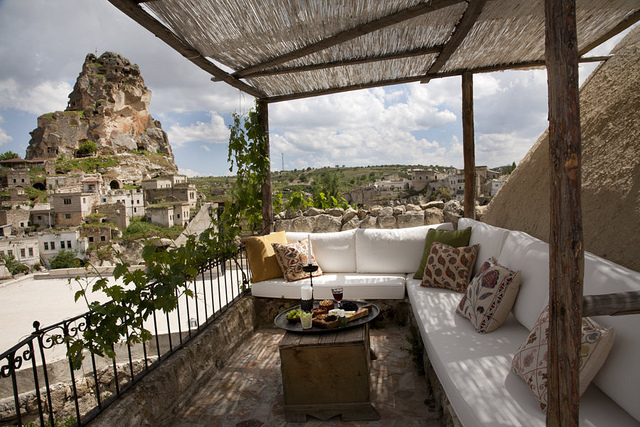 The Hezen Cave hotel in Cappadocia, Turkey sits overlooking the old village of Ortahisar and the craggy, chimney-shaped mountains that surround it. But that's not what makes this hotel unique. This 10 -room resort was built inside a hallowed out section of the mountain, as was much of the village's residences, churches and monasteries. In total, there are 30 "cave churches" in Cappadocia (a region of central Turkey), which make this a popular destination for tourists from around the world.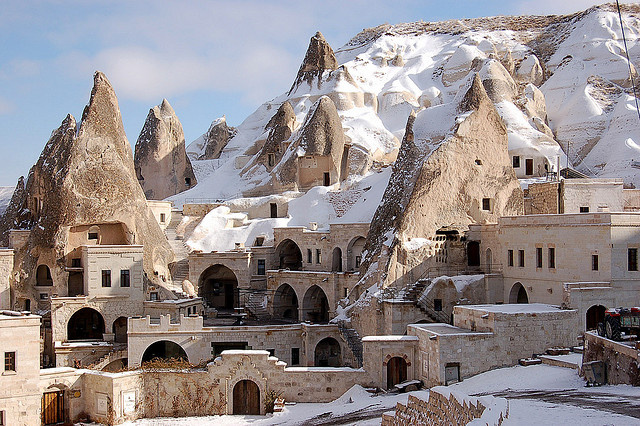 Cave hotels in Turkey.photo credit: Curious Expeditions via photopin cc
 3. The Capsule Inn in Tokyo, Japan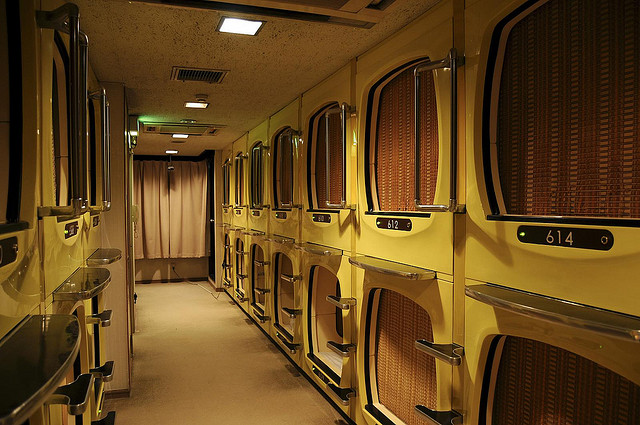 Some hotels are renowned for their spacious bedrooms and amazing views, but The Capsule Inn in Japan is definitely not one of them. Ever heard the phrase, "you get what you pay for"?  Well in this very unique inn, what you get for your money is a very nice sleepingpod complete with a small TV.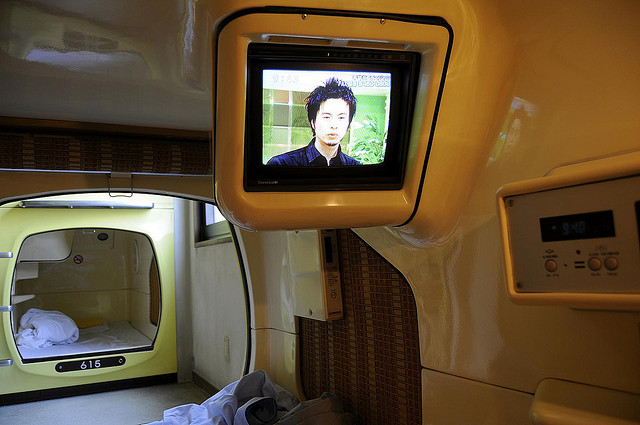 4.  Utter Inn in Stockholm, Sweden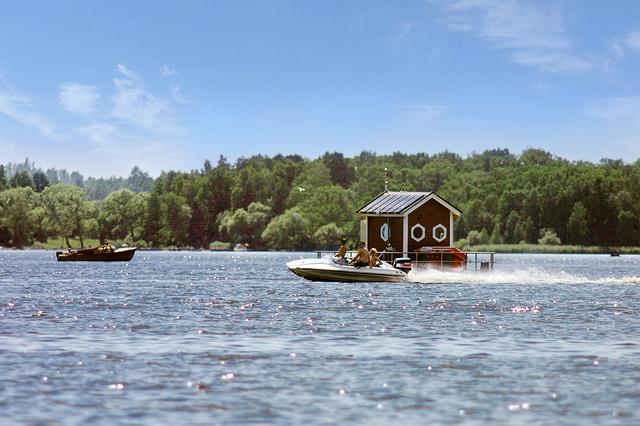 This hotel is extremely small but very unique.  It may look like a floating outhouse but it is actually a floating bedroom. Guests are taken to their floating room by boat, briefed, and then left alone. Once you open the door, you climb down to your bedroom, which is actually submerged underwater. Since it is equipped with a couple of underwater windows, you can easily spend much of your stay staring out hoping for a glimpse of fish or anything interesting. The price? $210 dollars.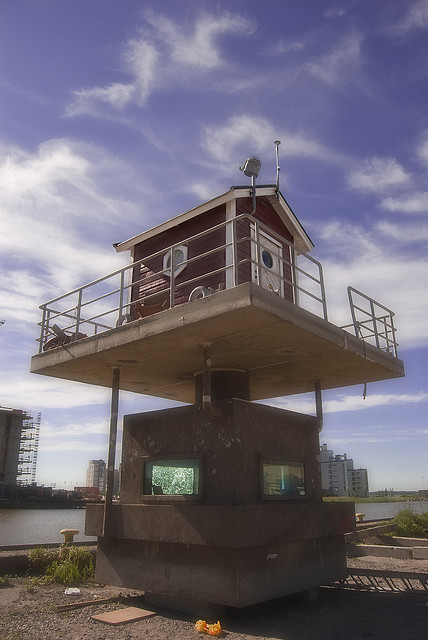 5. The Jumbo Hostel at the Airport in Stockholm, Sweden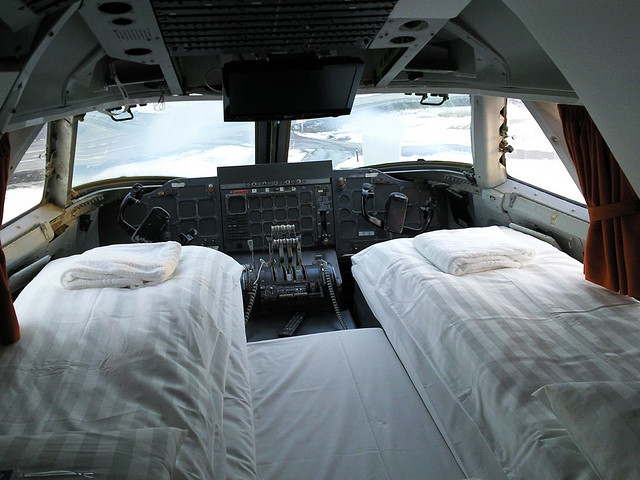 Most people detest sleeping in airplanes. They  are uncomfortable and you are bound to wake up with the head your stranger/strange neighbor (or both) resting on you. But the guests who stay at the Jumbo Hostel in Switzerland have a completely different experience. This plane has been refurbished to include private rooms, dining areas, and meeting spaces.  Not unique enough for you? Request to sleep in the cockpit room where you'll wake up with an amazing view outside the cockpit windows.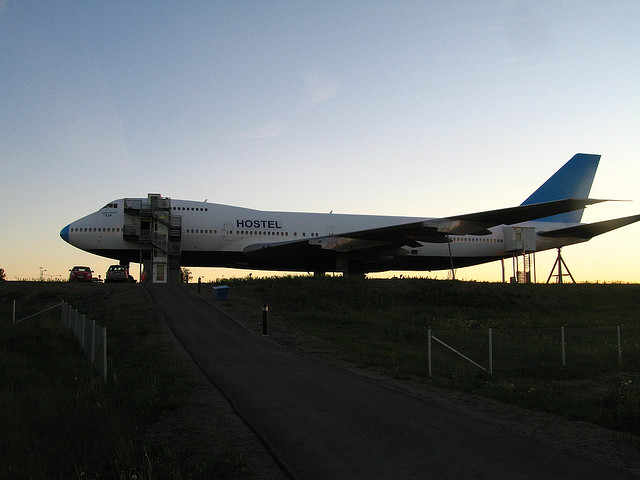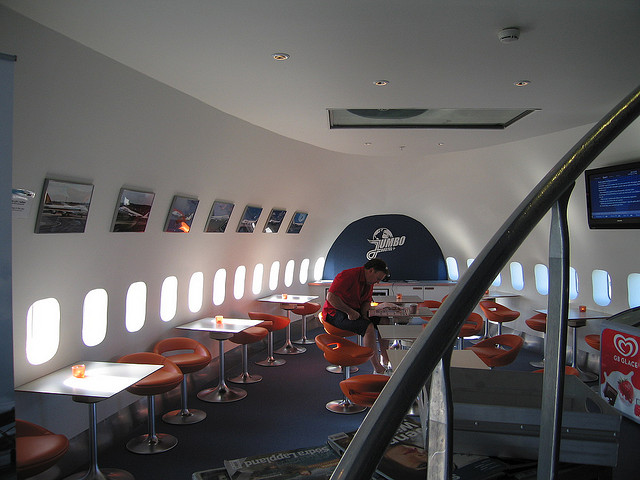 6. The Giraffe Manor in East Africa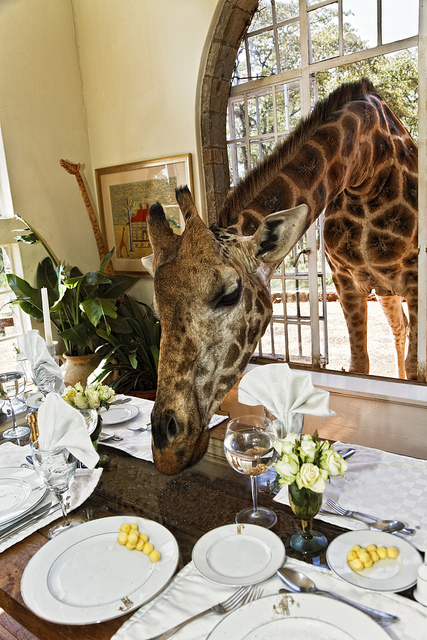 You've probably heard of hotels that have amazing views of animals in their natural surroundings, but none will compare to the Giraffe Manor in East Africa. This very exclusive hotel has taken the animal-human interaction experience one giant step forward by letting their resident heard of giraffes stick their heads through the windows while you are enjoying your dinner.
Which of these unique hotels is your favorite?