This year I'll be going to two weddings (one in Europe and the other in New York). I'm hoping that while in Europe (the wedding is in Helsinki, Finland) I'll be able to visit friends in Switzerland, France and Belgium, but but how much I see/do depends entirely on my financial situation and how much time I can get off from work.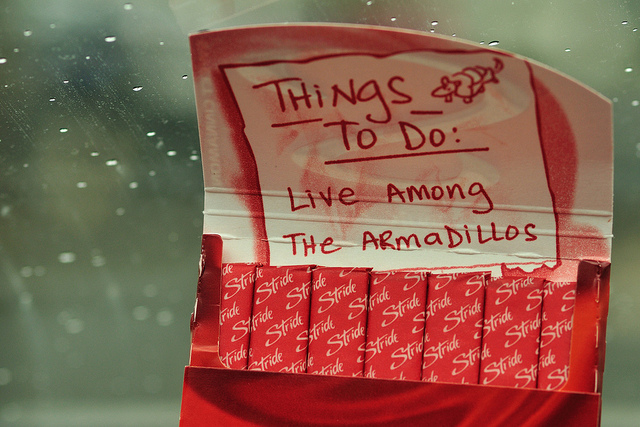 But if all goes according to plan and I make it to Europe and then have some money to spare, here are a few things I hope do in the next twelve months.
1. Jump on the Trampoline Bridge in Paris, France
Ok, so trampoline bridge doesn't exist yet but hopefully it will be built before I visit Paris again this year! I haven't been back to Paris in over seven years and I'm so excited!
2. Go camping under the stars
Next to travel and writing, camping is one of my favorite things to do. I even run my own camping group for  20 and 30-somethings. I can't wait until it gets warmer here in Vegas and I can go camping again.
3. Go on a spontaneous road trip
So spontaneous road trips and me are already BFFs, but I hope to see many more of them this year. I'd love to go to Sedona, Arizona and Salt Lake City, Utah.
4. Relax in a sauna in Finland
I'll be in Helsinki in August for a college friend's wedding. I've never been to Finland and am so looking forward to it! Finland is known for it's saunas and a good soak in a hot bath is, next to fresh-baked chocolate chip cookies, coconut-scented shampoo and reading in front of the fire, one of my favorite things in the world.
5. Attend the Austin City Limits Musical Festival in Austin, TX
This three-day music festival happens every October in Austin, Texas. The 2012 lineup included The Red Hot Chili Peppers, Florence and the Machine, The Black Keys, the Shins, Weezer and 98274523479 more rock, indie, folk and electronic bands. It costs $225, which doesn't include hotel or airfare…So I seriously doubt I can afford this one on my itty bitty editor's salary, but we'll see.
What's on your 2013 travel bucketlist?