I'm going to be taking German lessons again soon (in preparation for my trip to Europe this summer). As I was searching Pinterest for recommendations for German language books and flashcards, I stumbled on these. Cute, no?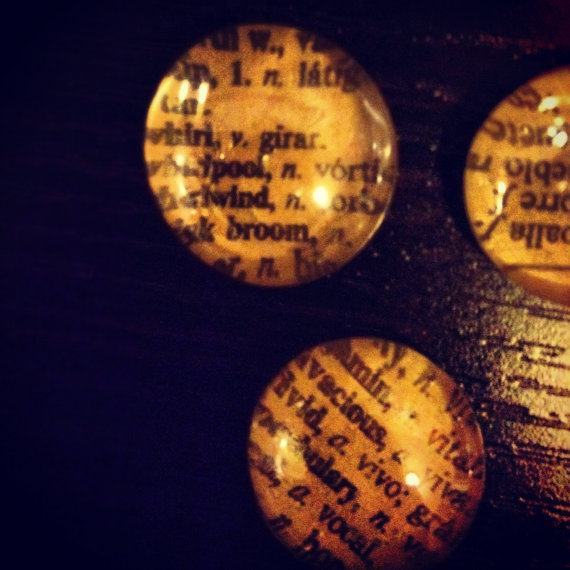 These magnets are hand-made using actual pages from a Spanish dictionary. You can pick from a selection of words and their English translations ( for example, "vivacious", "vivid", "wedding" or "zeal").
Vintage French Flashcards

Several artists on Etsy are selling vintage French flash card sets from the 1960s. You can use them in  a collage or simply frame them and hang them on the wall as an inexpensive yet unique piece of art.
Funny French Swear Word Pillow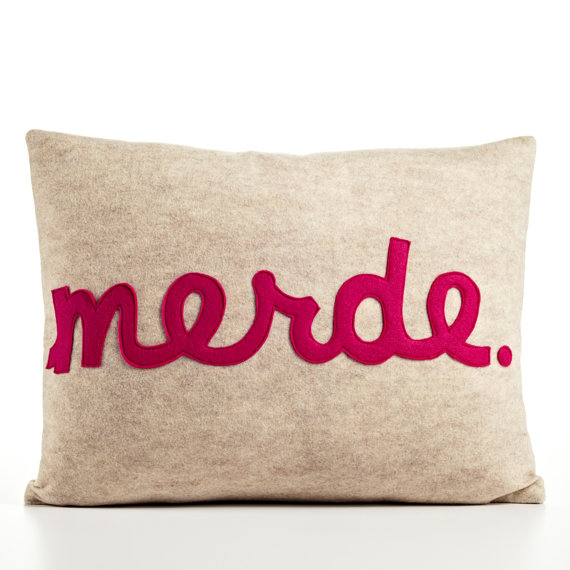 If you can ignore the fact that "merde" means "shit" in French, the word looks and sounds romantic, no? And it's written in pink, no less. 100 dollars on Etsy.com.
Foreign Language Beer Coasters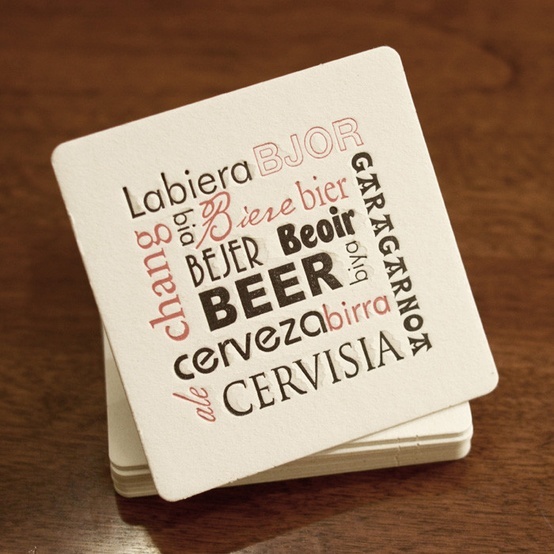 These coasters make a fun gift for people who love drinking beer and learning foreign languages…though hopefully not at the same time?  Available in 15 different languages from this brewery.