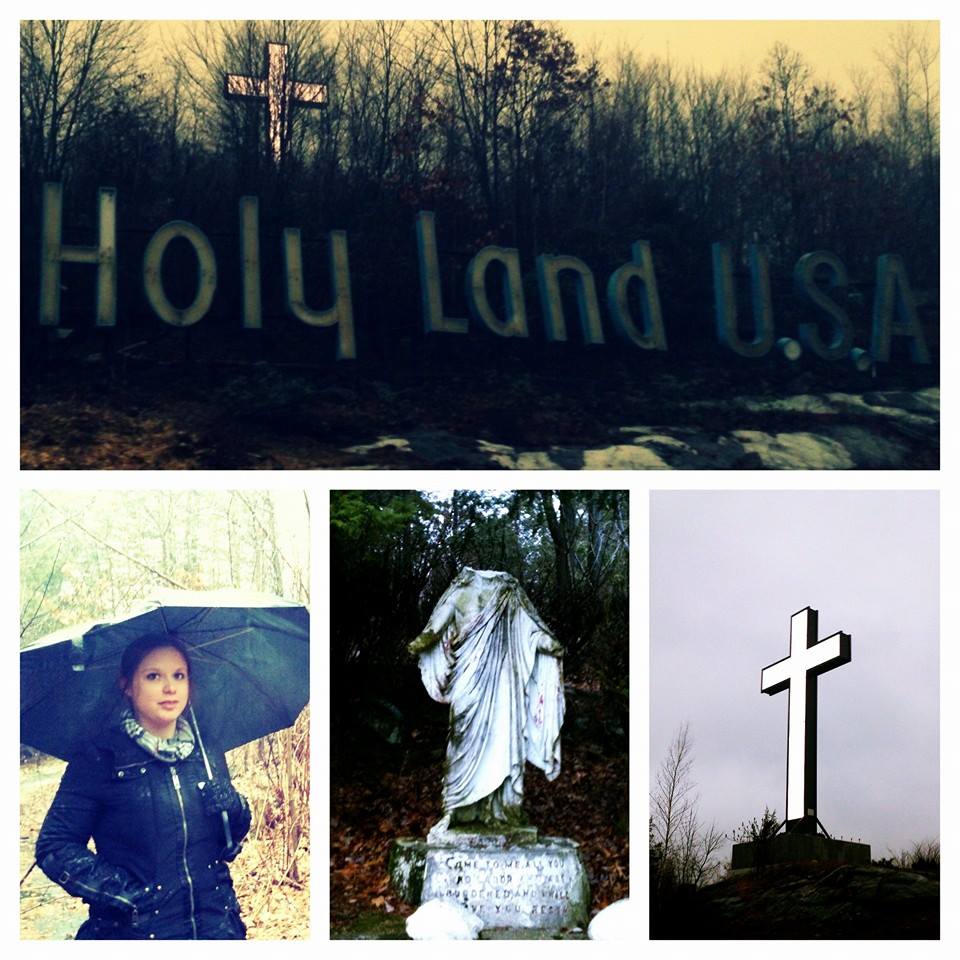 The idea to visit a haunted abandoned Bible-themed amusement park first came about when my friend Katie clicked on this article on Facebook: The 38 Most Haunting Abandoned Places On Earth.
Katie and I were hanging out in her house in the suburbs of New York City a few days before New Years , and although we hadn't planned on doing anything special that day, when we saw that one of the abandoned places on the list was only an hour away, in Waterbury, Connecticut, we thought why not? We're both fans of quirky/weird places and you don't get much weirder than a haunted Bible park, right?
After a little investigation, we learned that the defunkt theme park was once called "Holy Land USA" and back at the height of it's popularity in the 60s and 70s, it used to attract some 40,000 visitors a year. The park was home to approximately 200 structures, including a Garden of Eden and a miniature Bethlehem and Jerusalem, which were created using chicken wire, plaster and fiberglass.
Now, unfortunately, most of the park is gone. Very few of the original structures still stand and the ones that do have become overgrown with bushes and trees or else they've been spray painted and vandalized.
Here's a funny video from The Daily Show, which shows what the park looked like in 2002. It doesn't look nearly as cool now.
Although the park closed in 1984, it appears the worst of the vandalism happened in the last five years. From pictures I've seen online, many of the structures were still there as late as 2010. The property owners are now looking for donations in hopes that they'll one day raise enough money to restore the park.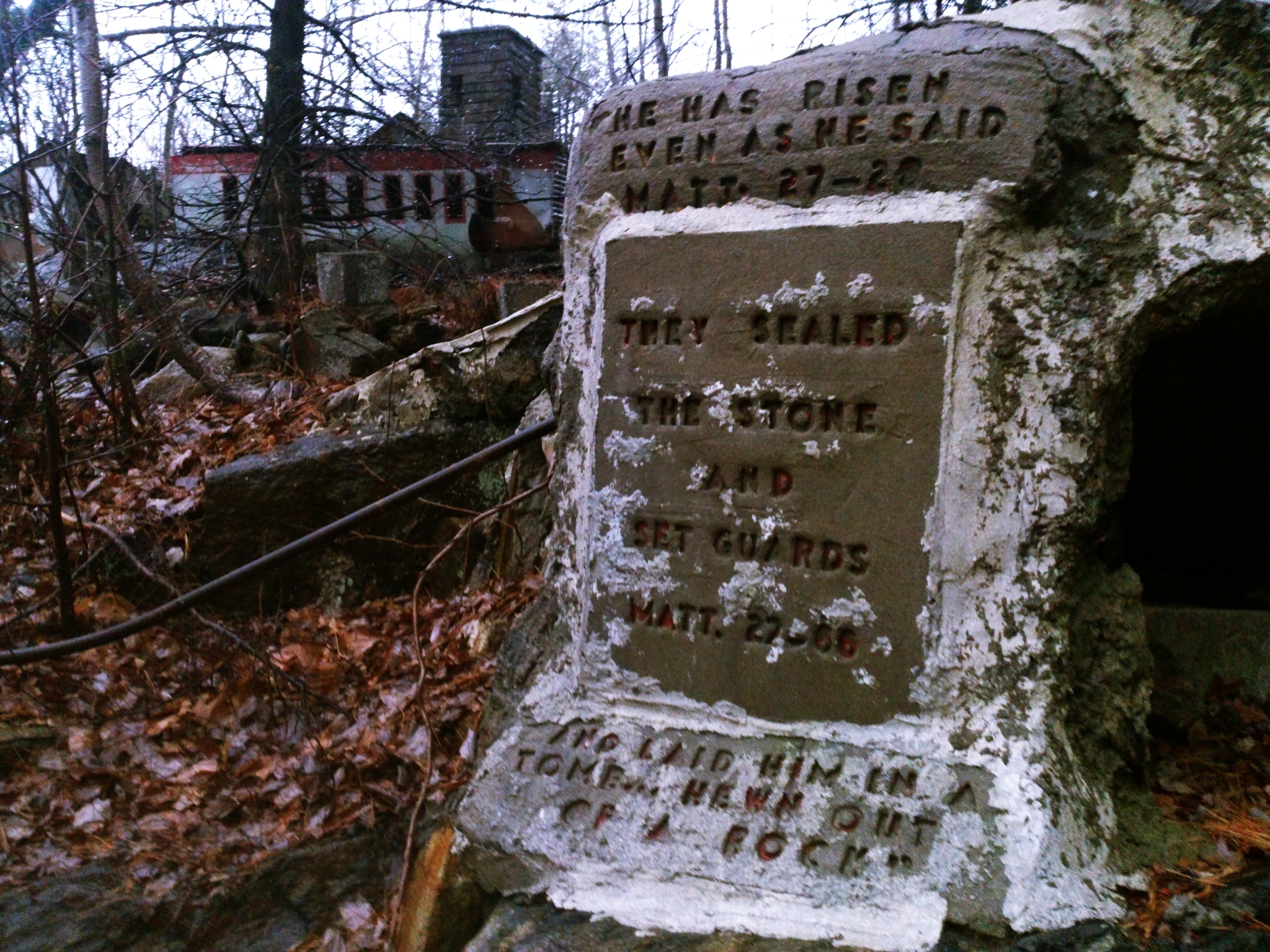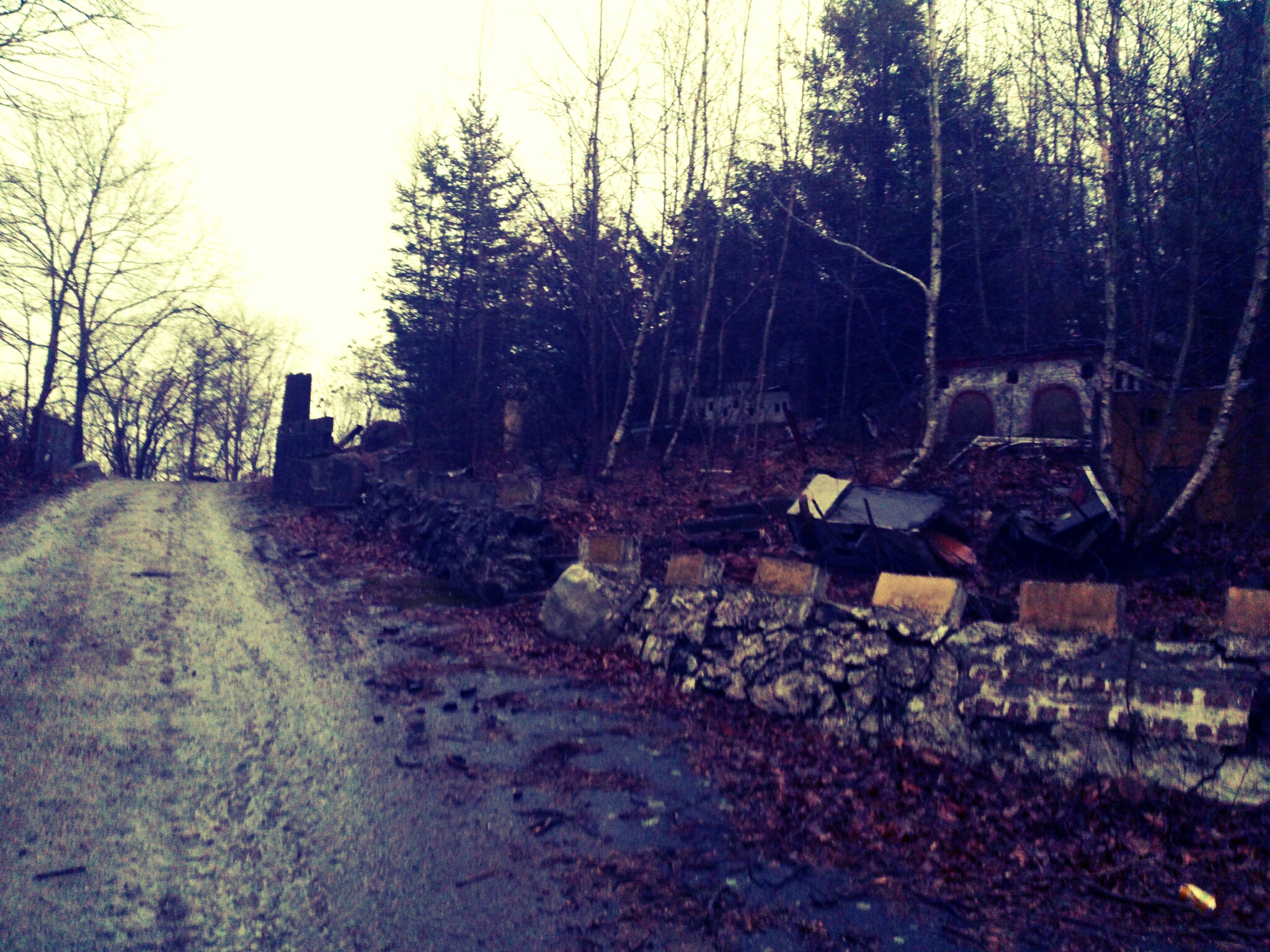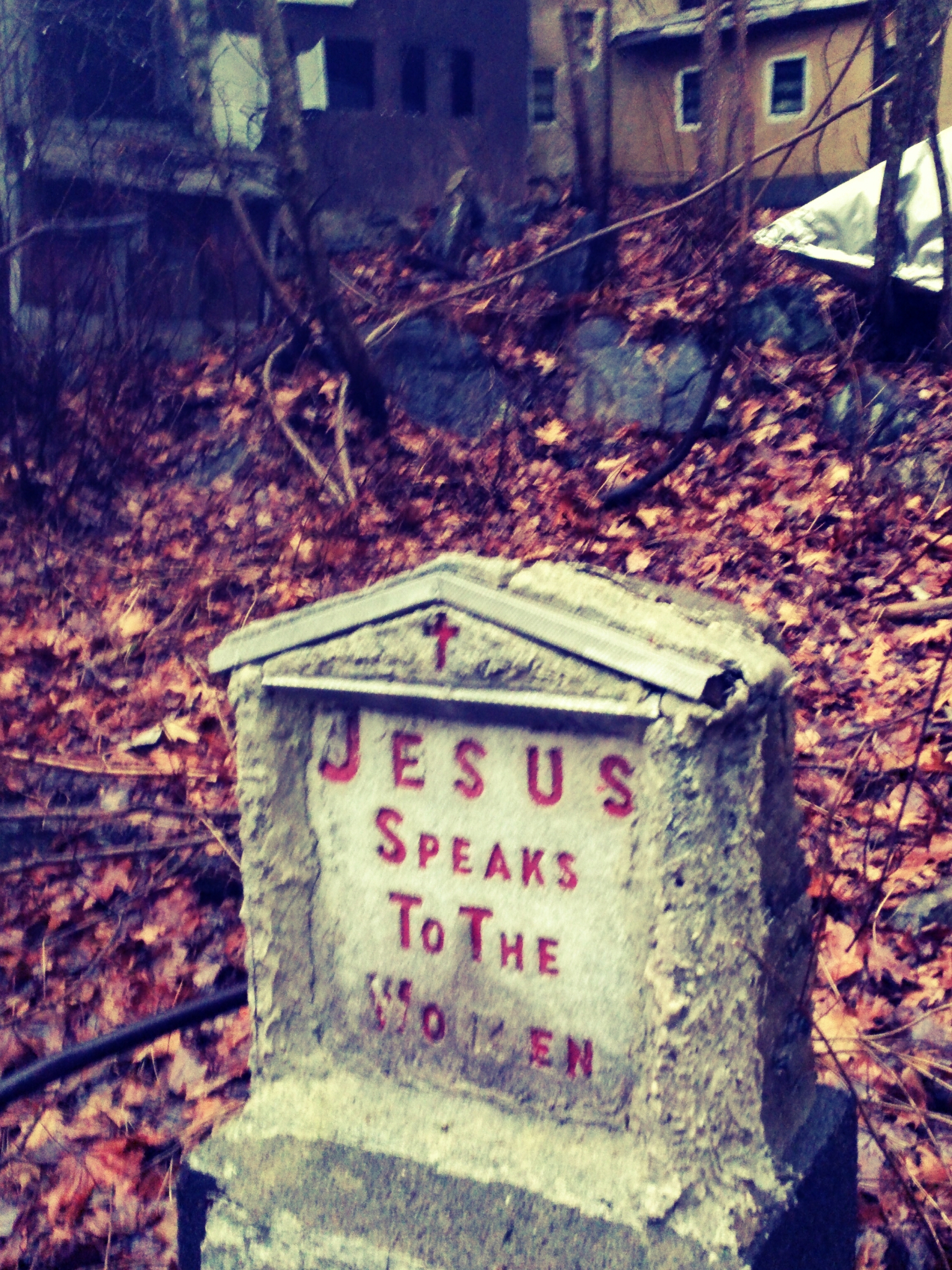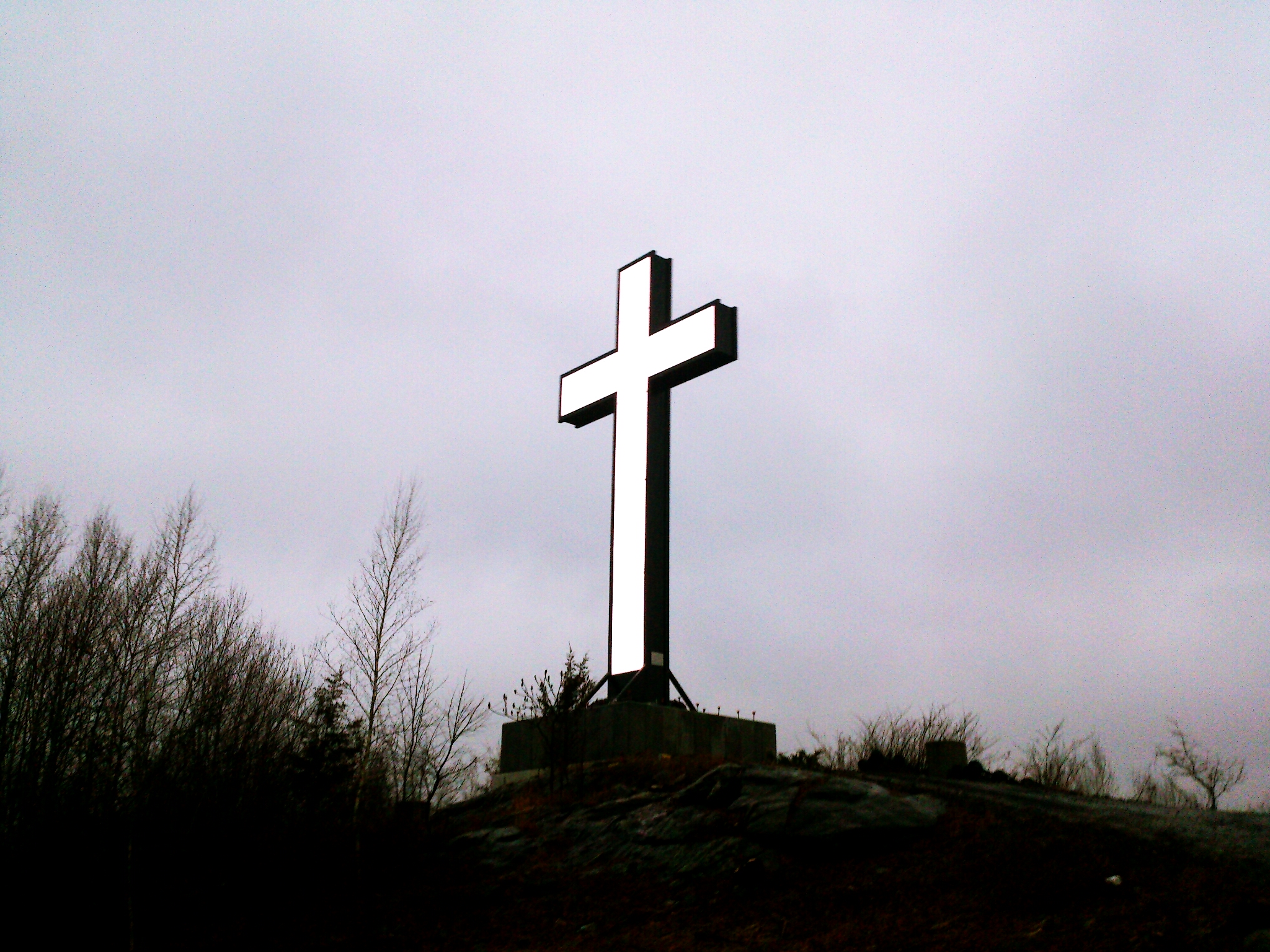 The lighted cross was restored just last month (December 2013).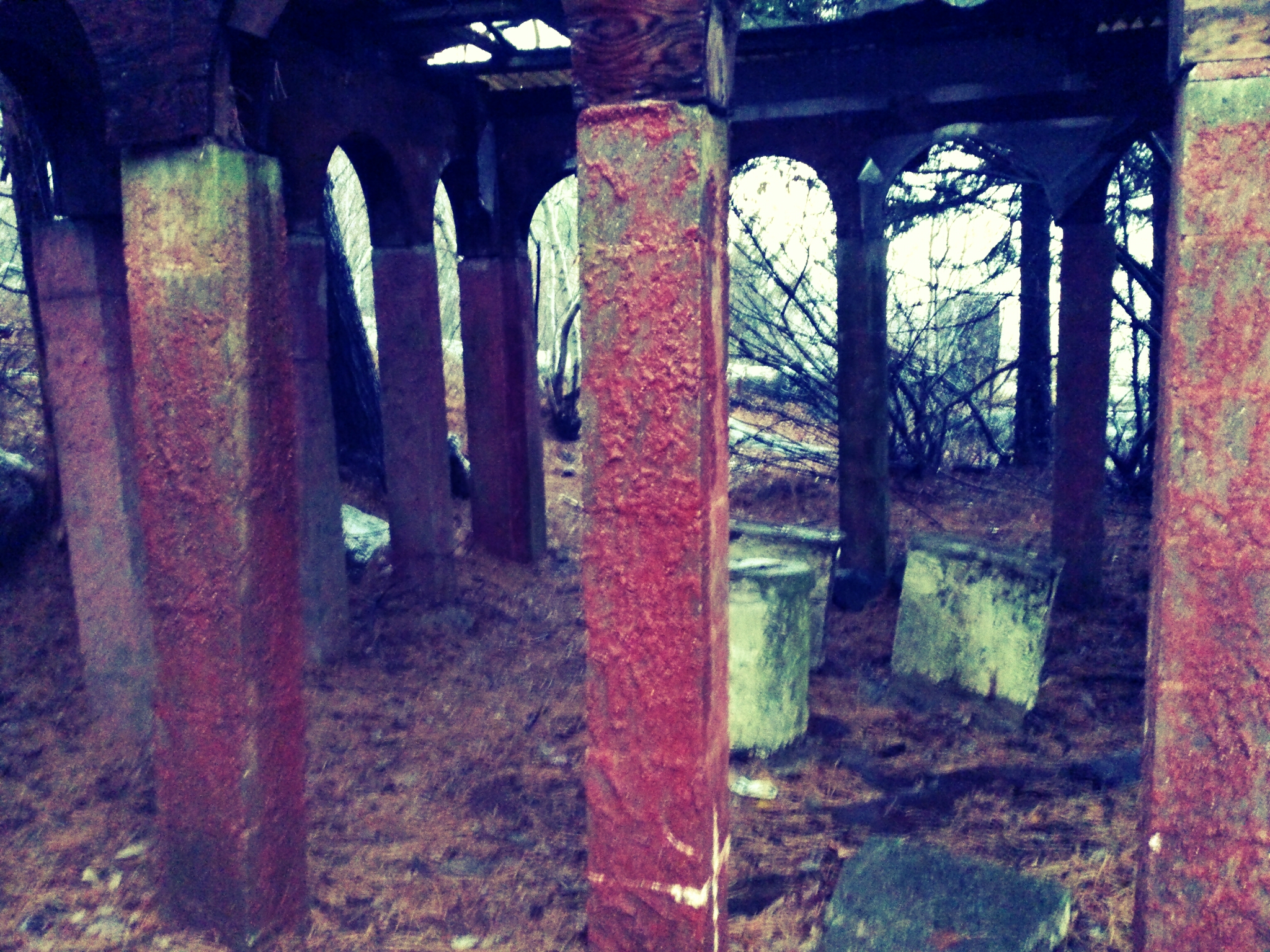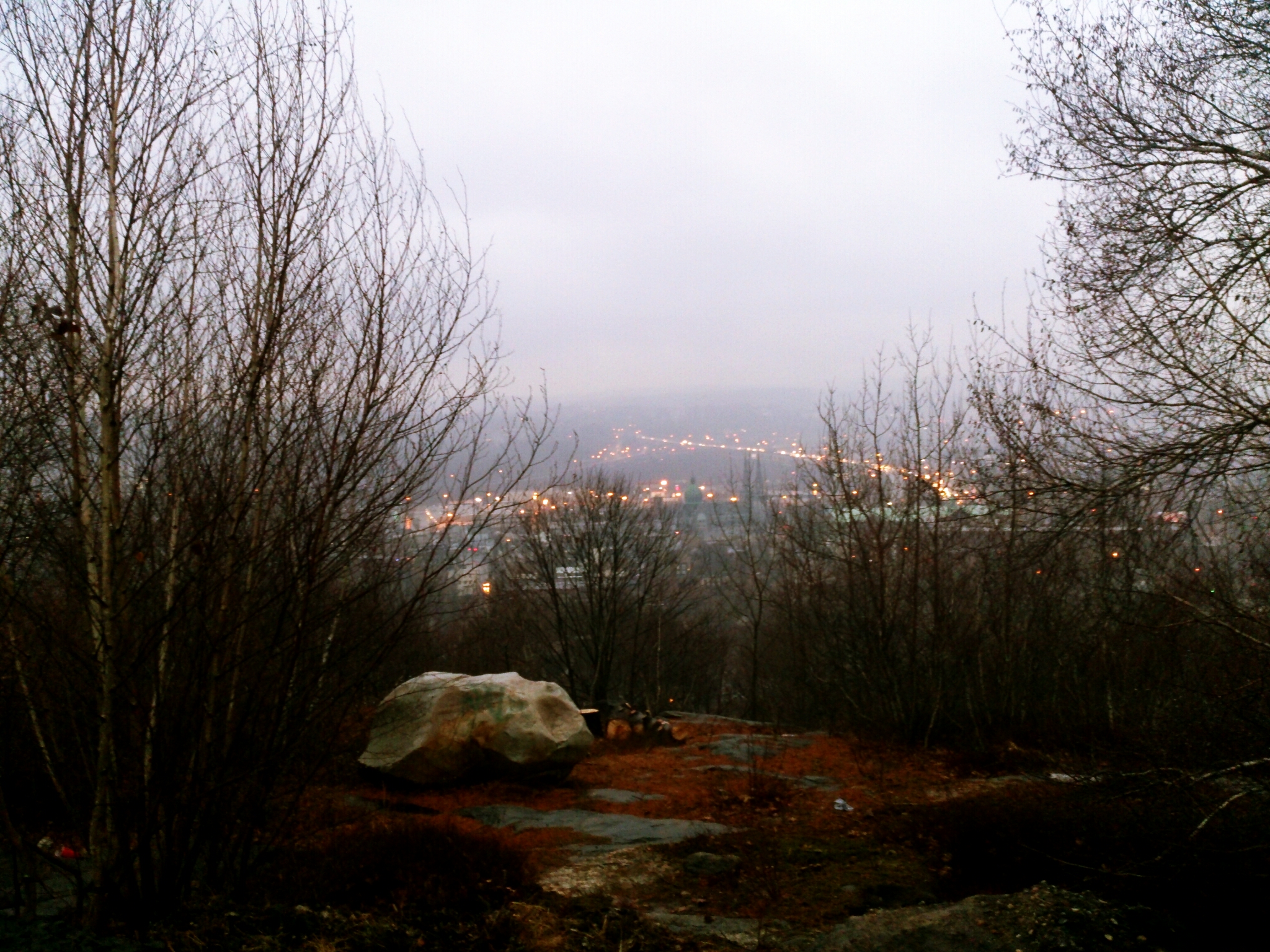 Here's the view from the top of the hill. It was raining when we went, which made taking photos difficult.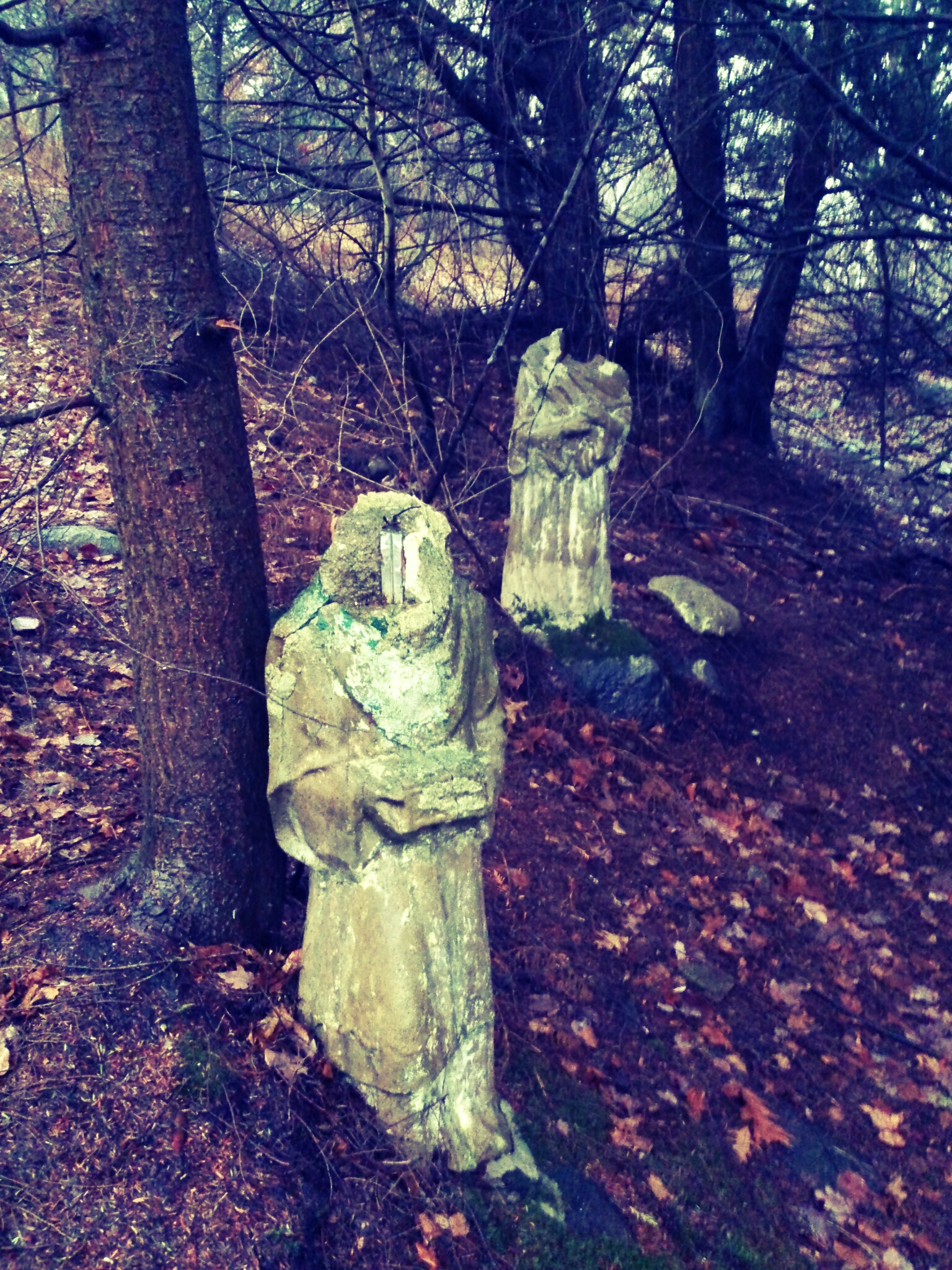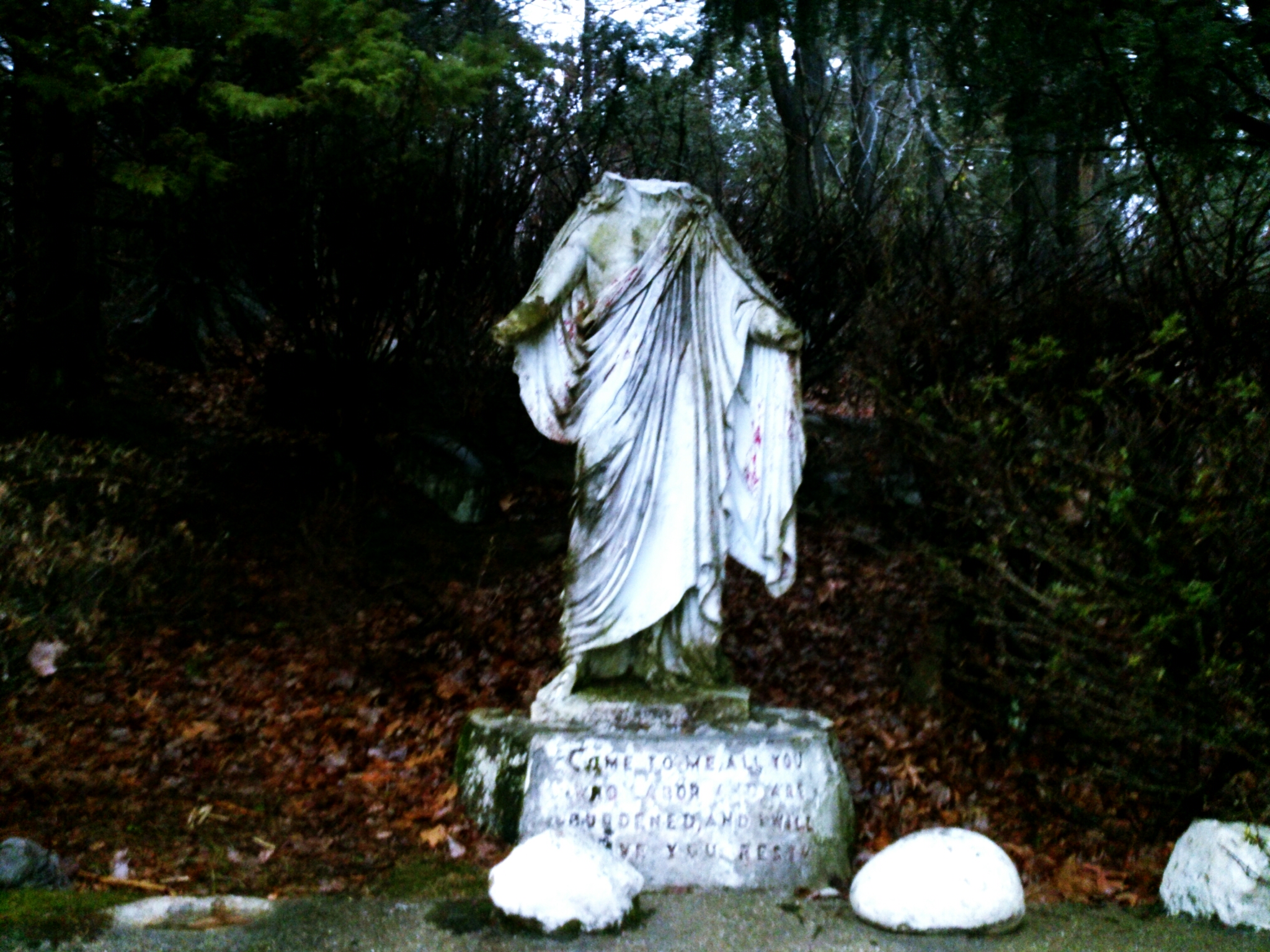 All of the statues were missing their heads, which just further added to the spooky atmosphere of the place. It didn't help that my friend and I went there at dusk and when it was raining. The entire hillside was shrouded in a misty fog, which made the the park feel like a set of a horror film. As Katie and I hiked through the park, sliding in the mud and maneuvering around large boulders and prickly bushes, I kept thinking about how in 2010 a teenage girl's murdered body had been found on the grounds. Supposedly, the park is haunted.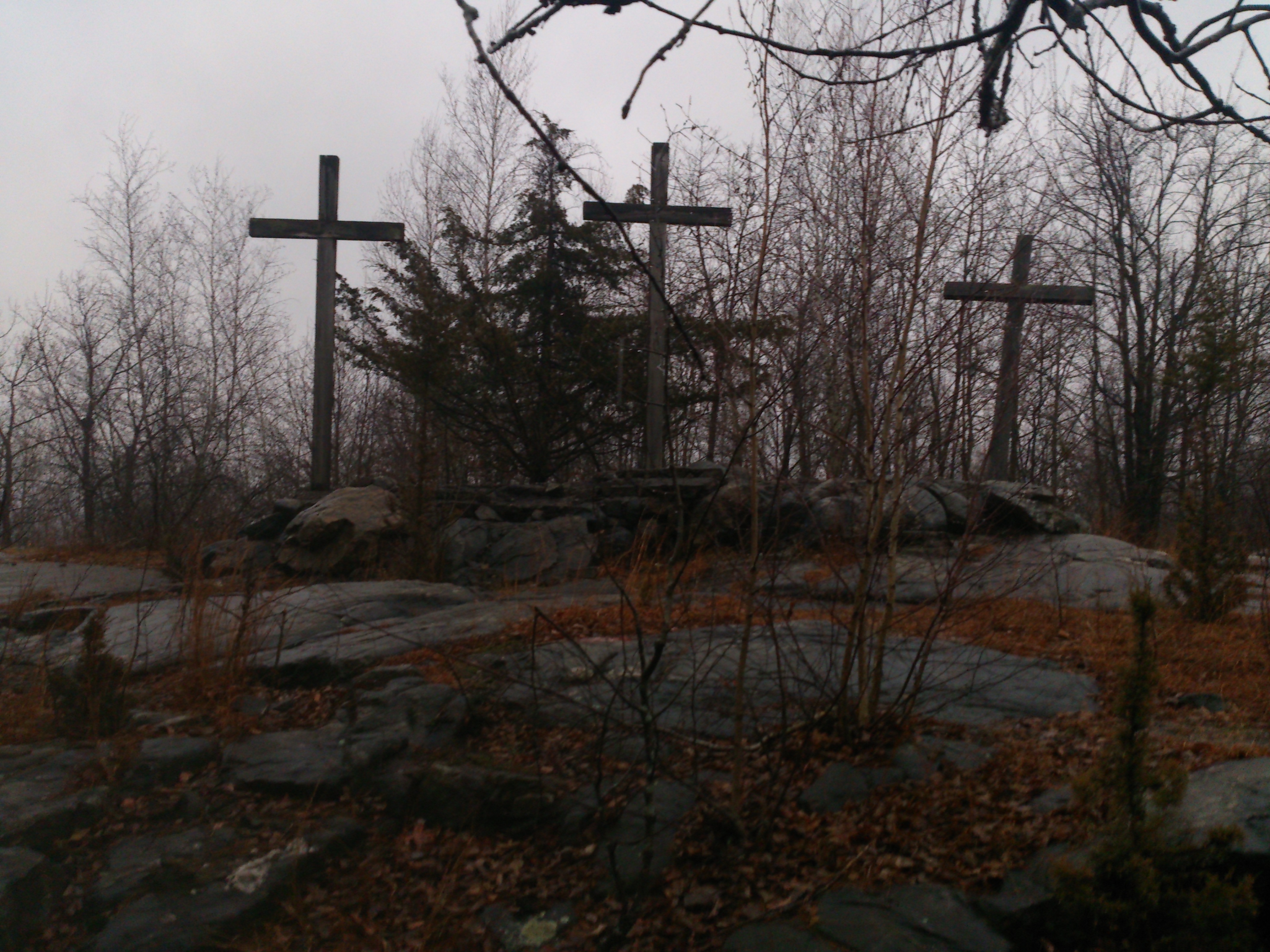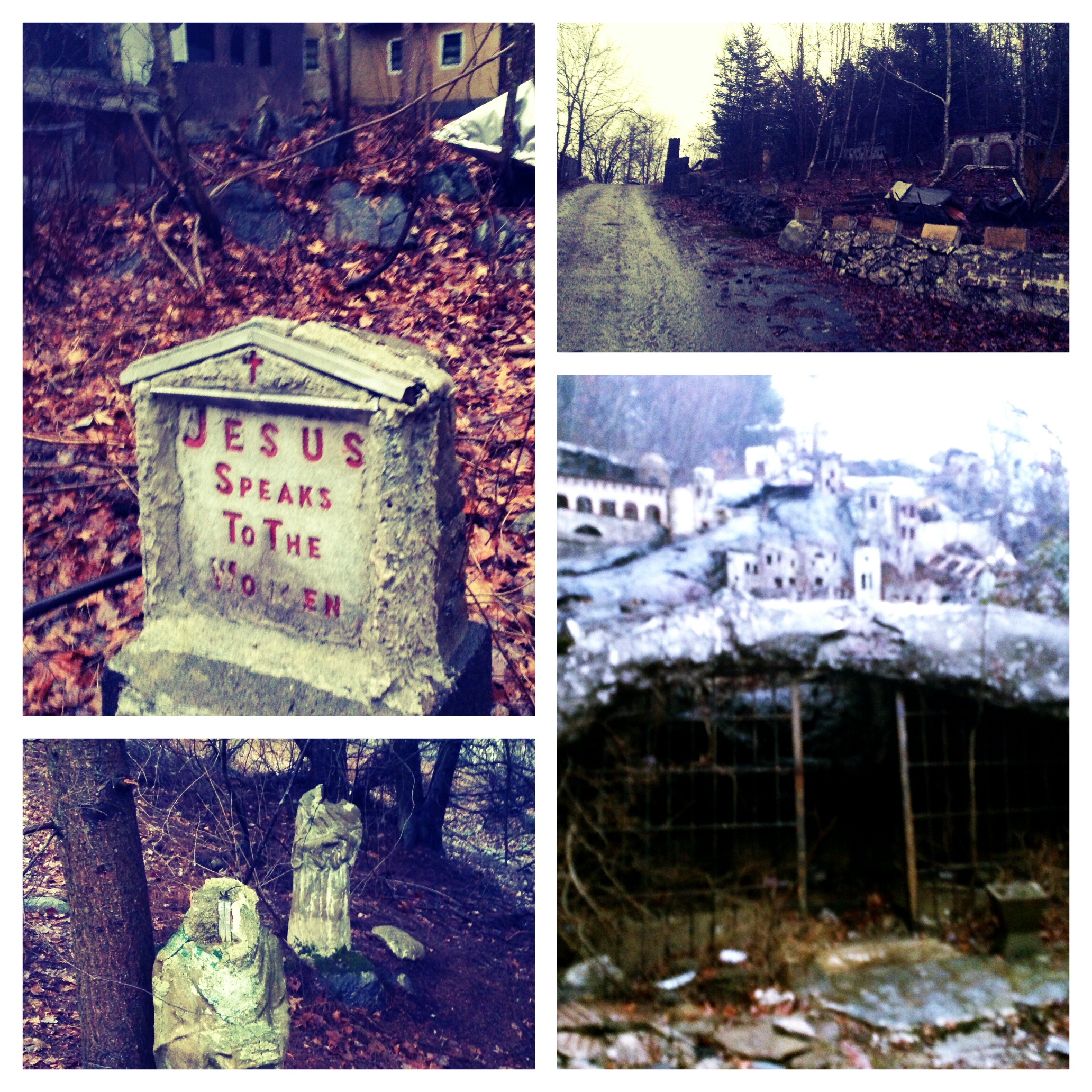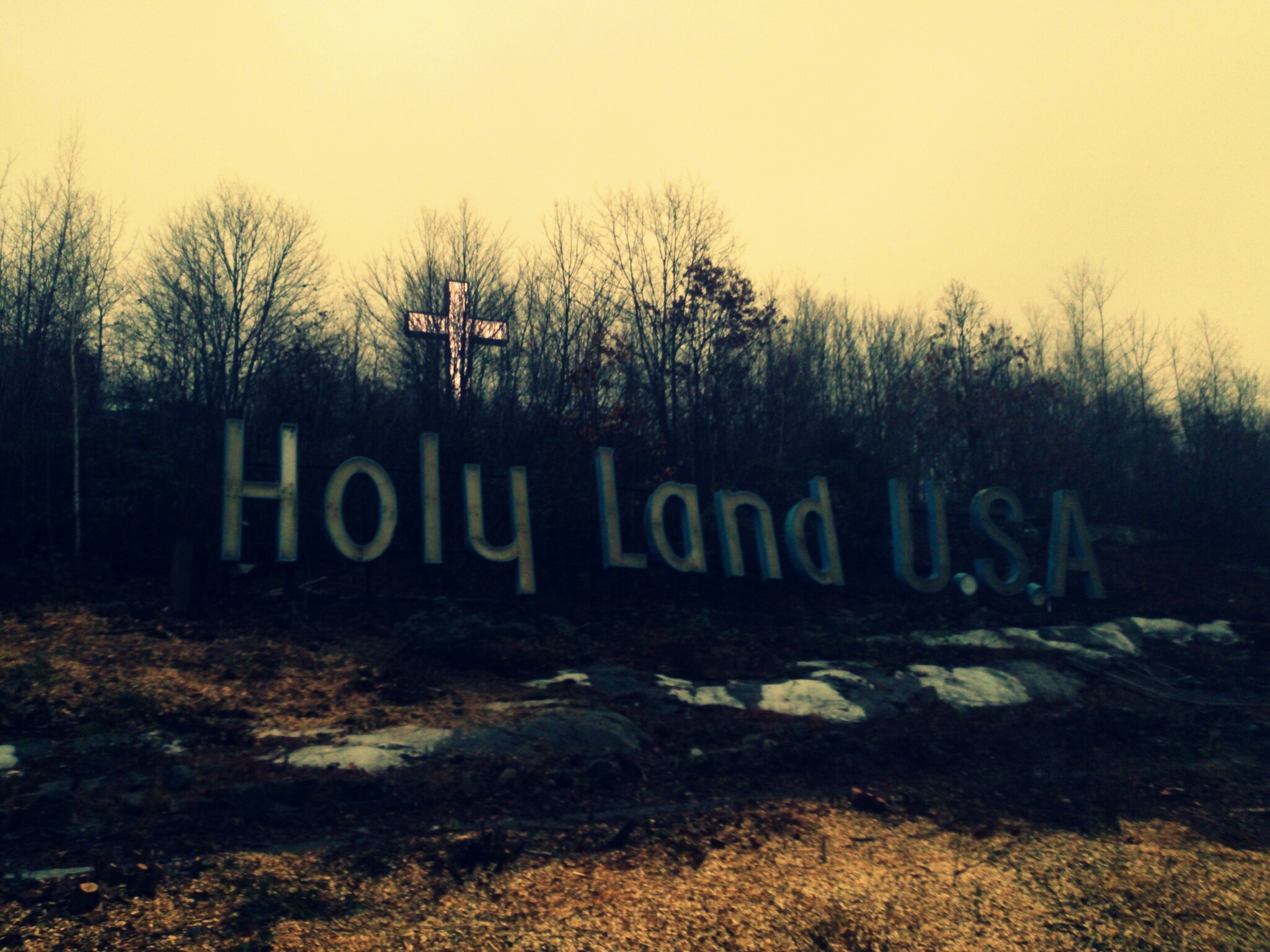 Although it was fun to spend the afternoon thoroughly creeping myself out, unless you're in Waterbury, Connecticut, I don't know that I'd recommend visiting Holy Land. Not until it's been restored, anyway.
This blog has some cool photos of what the used to look like in the 1950s.