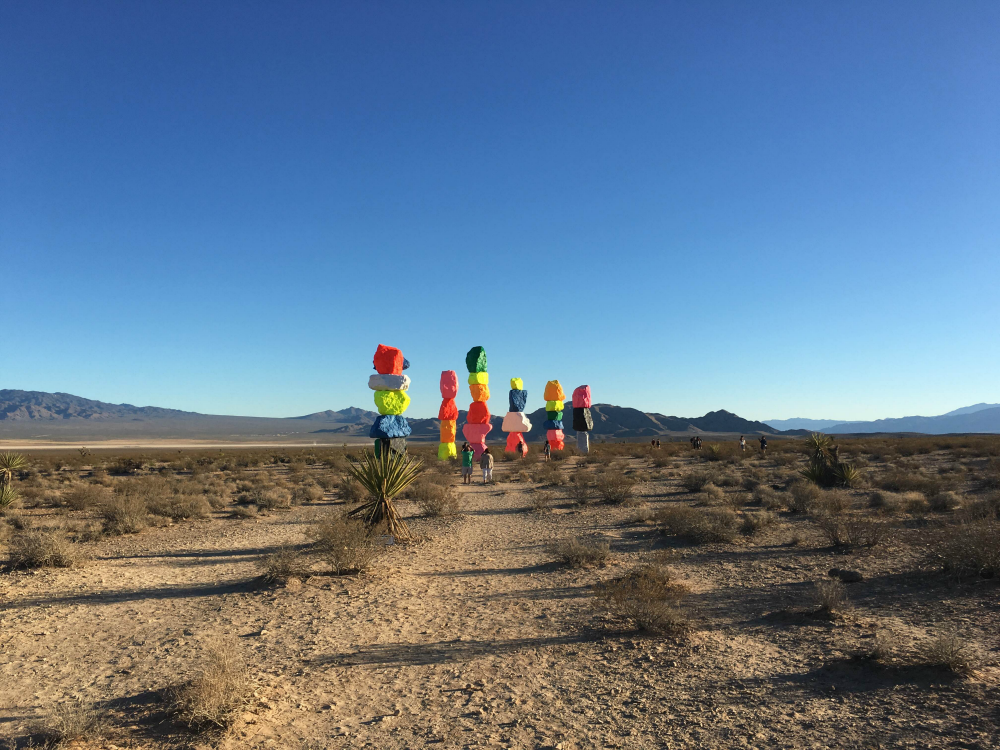 I finally made it down to "Seven Magic Mountains", this public art installation located about 30 minutes south of Las Vegas. It's been around since May, but it wasn't until last weekend when I was driving back from LA that I finally decided to take a peak to see what all the fuss was about.
And I've got to say, it was sort of underwhelming.
Though, to be fair, I don't know what I was expecting exactly. I'd read that it was a bunch of candy-colored rocks stacked lego-style in the middle of the desert, which was precisely what it was, so I guess in that sense it lived up to expectation. LA Curbed called the art a cross between Fruity Pebbles and Honey, I Blew Up The Kid technology, which was pretty spot on. I guess I just thought there'd be more information? Maybe a plaque explaining the inspiration for the art installation or answering some of people's frequently asked questions, like why seven? Or why the Starburst candy-colors? Or how about…
How on Earth did it cost $3.5 million to make? Because GOODNESS. They're painted rocks.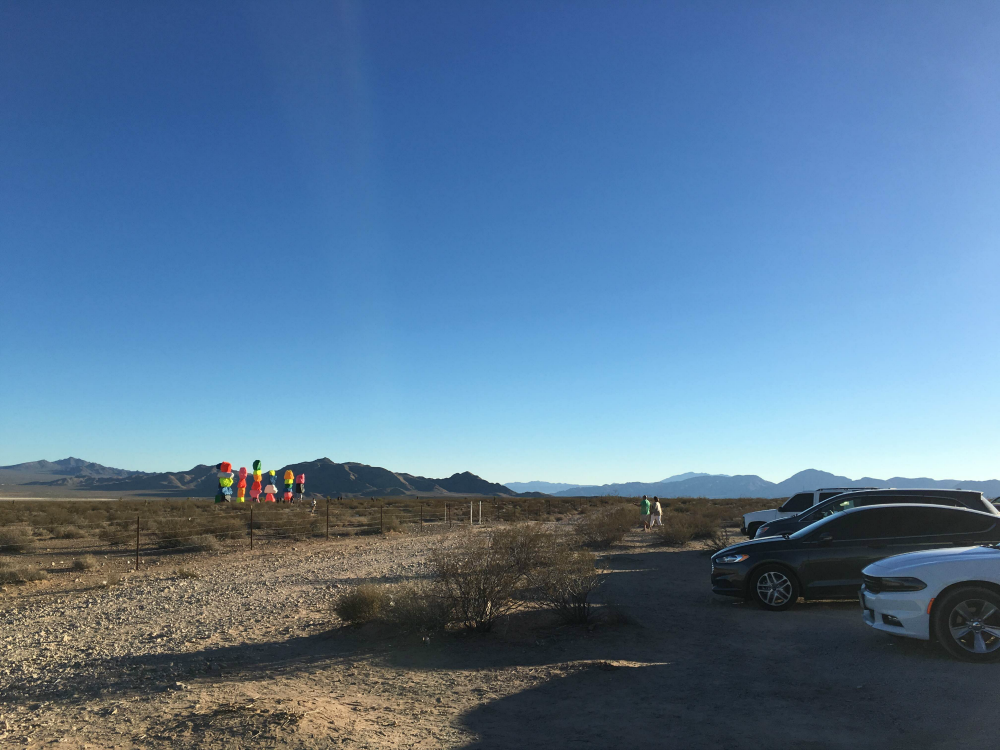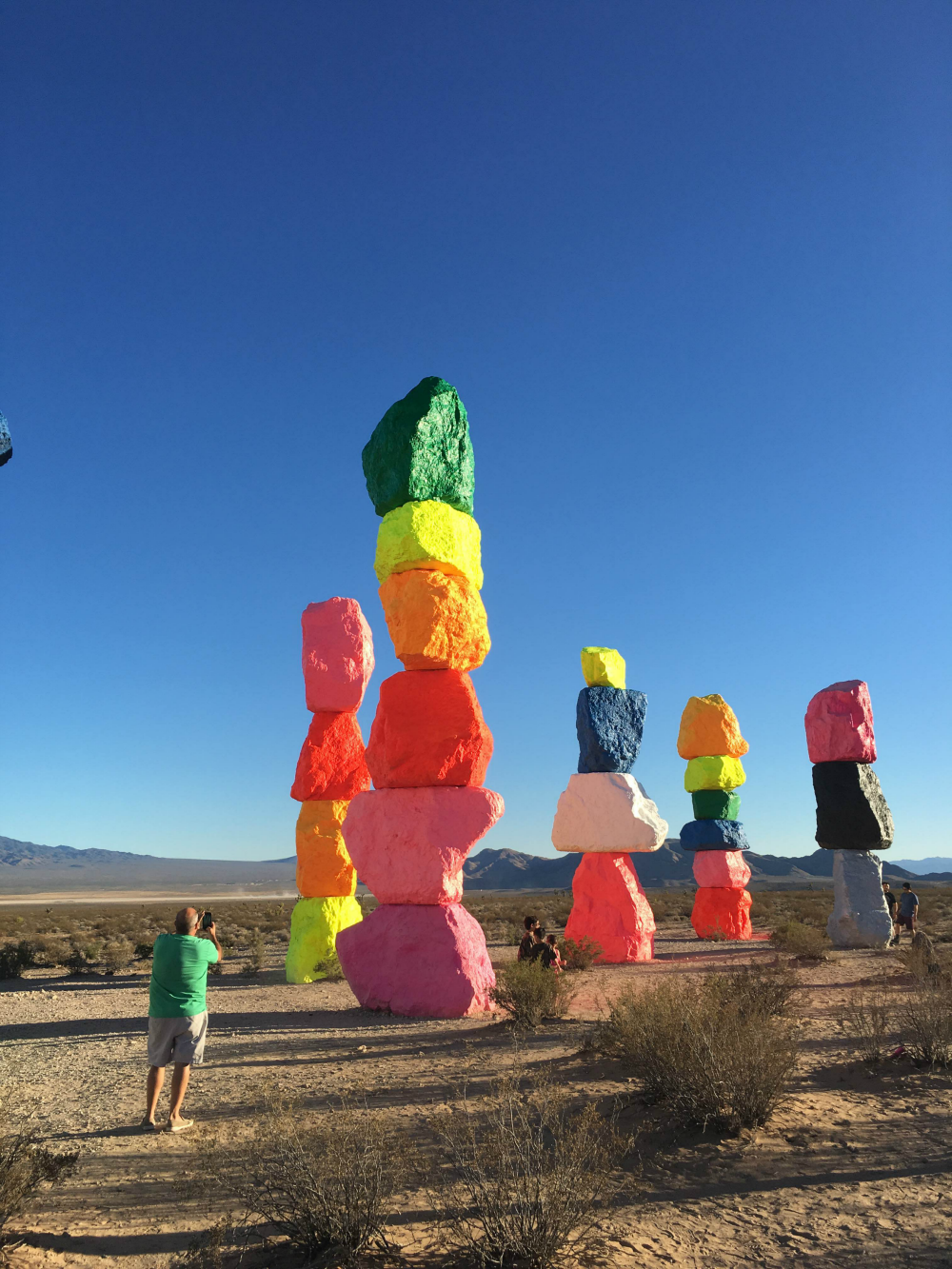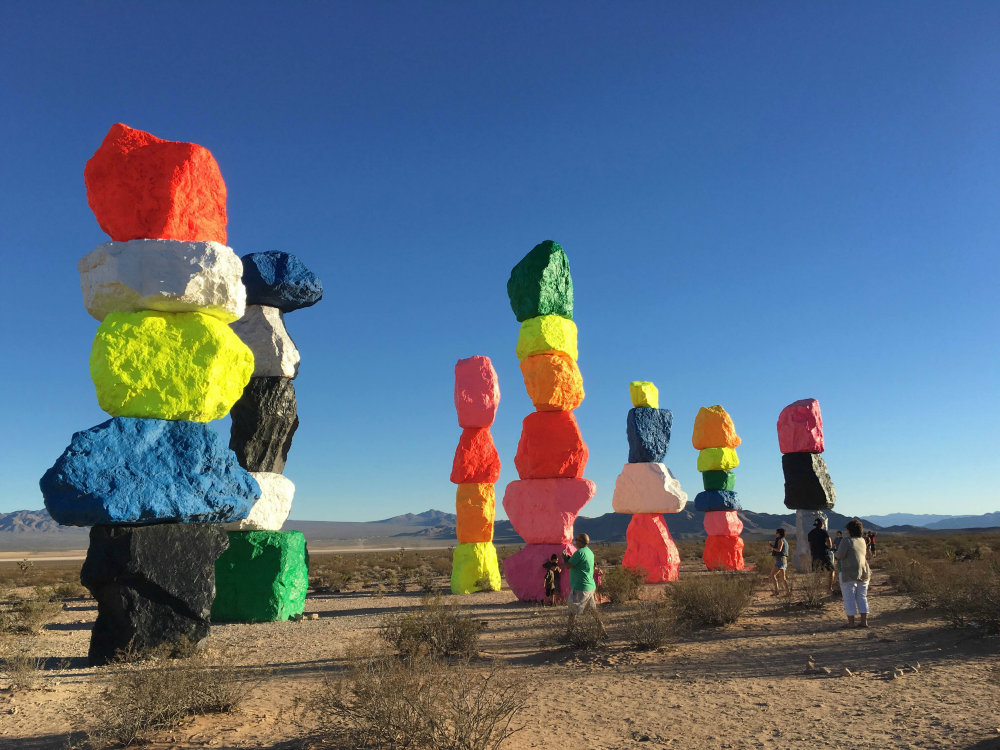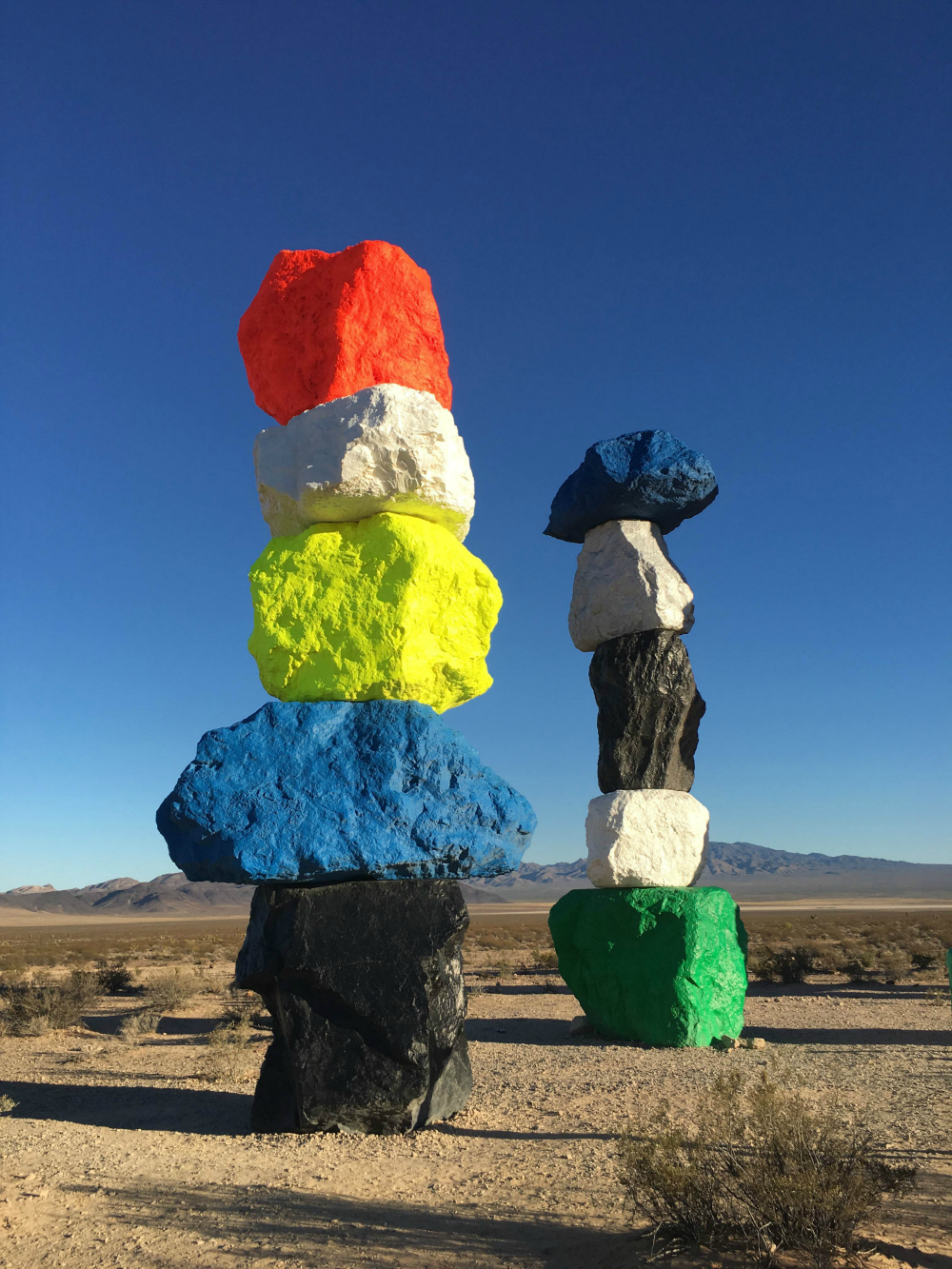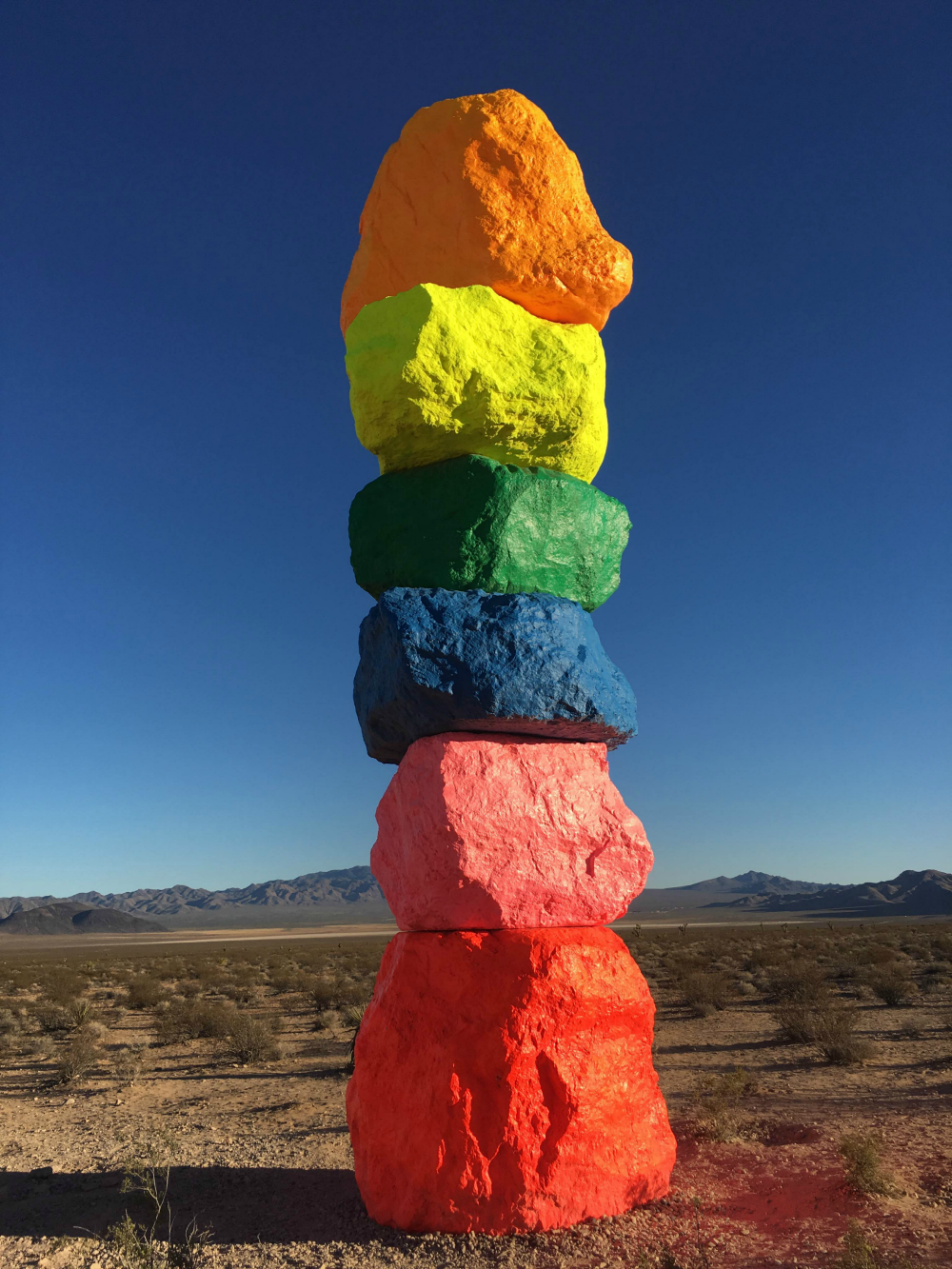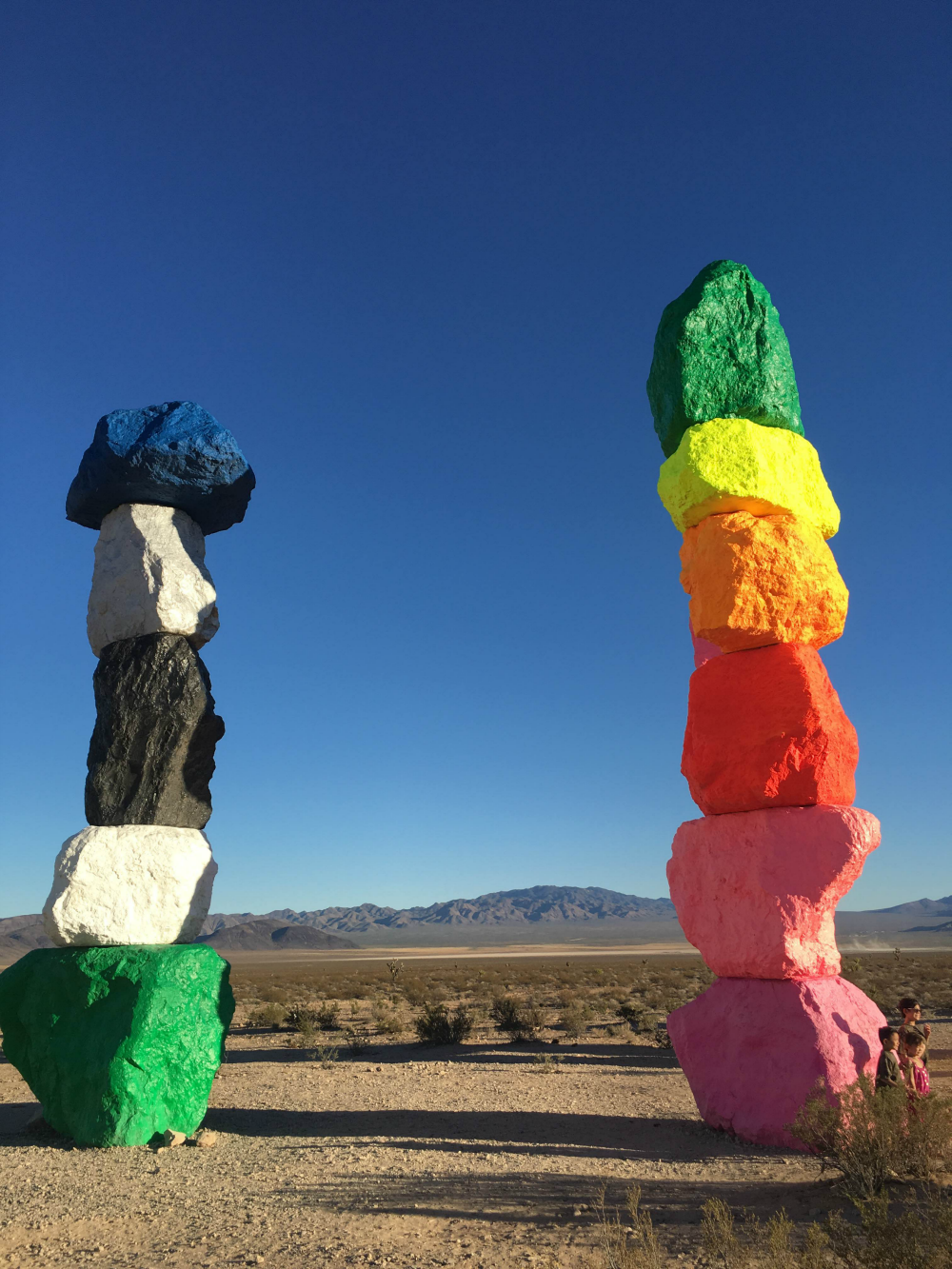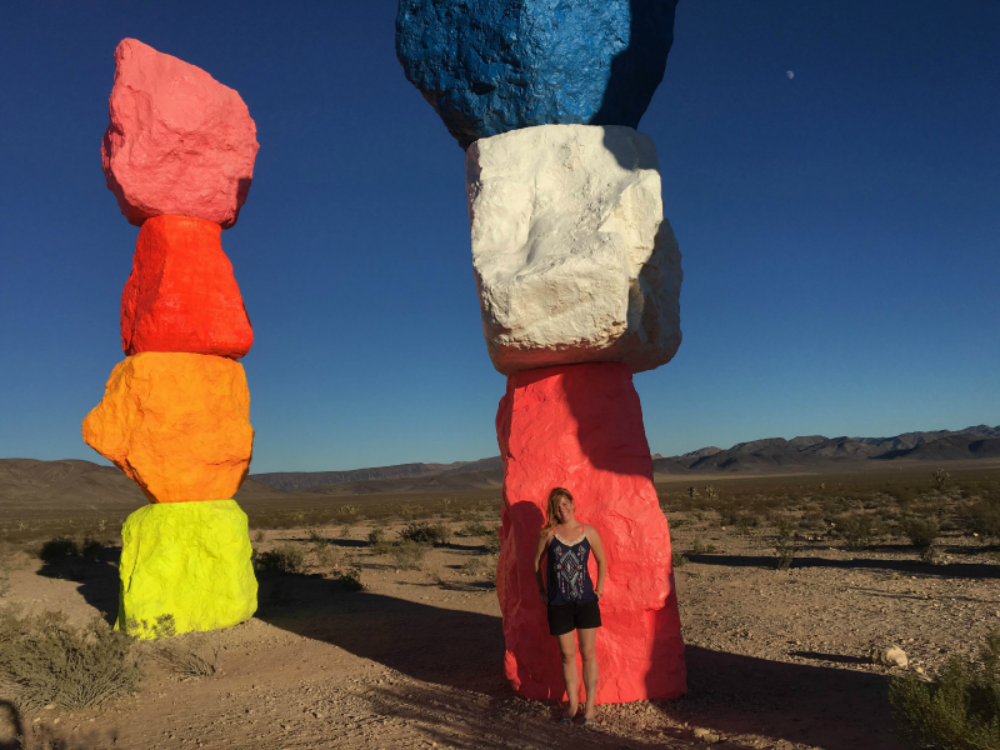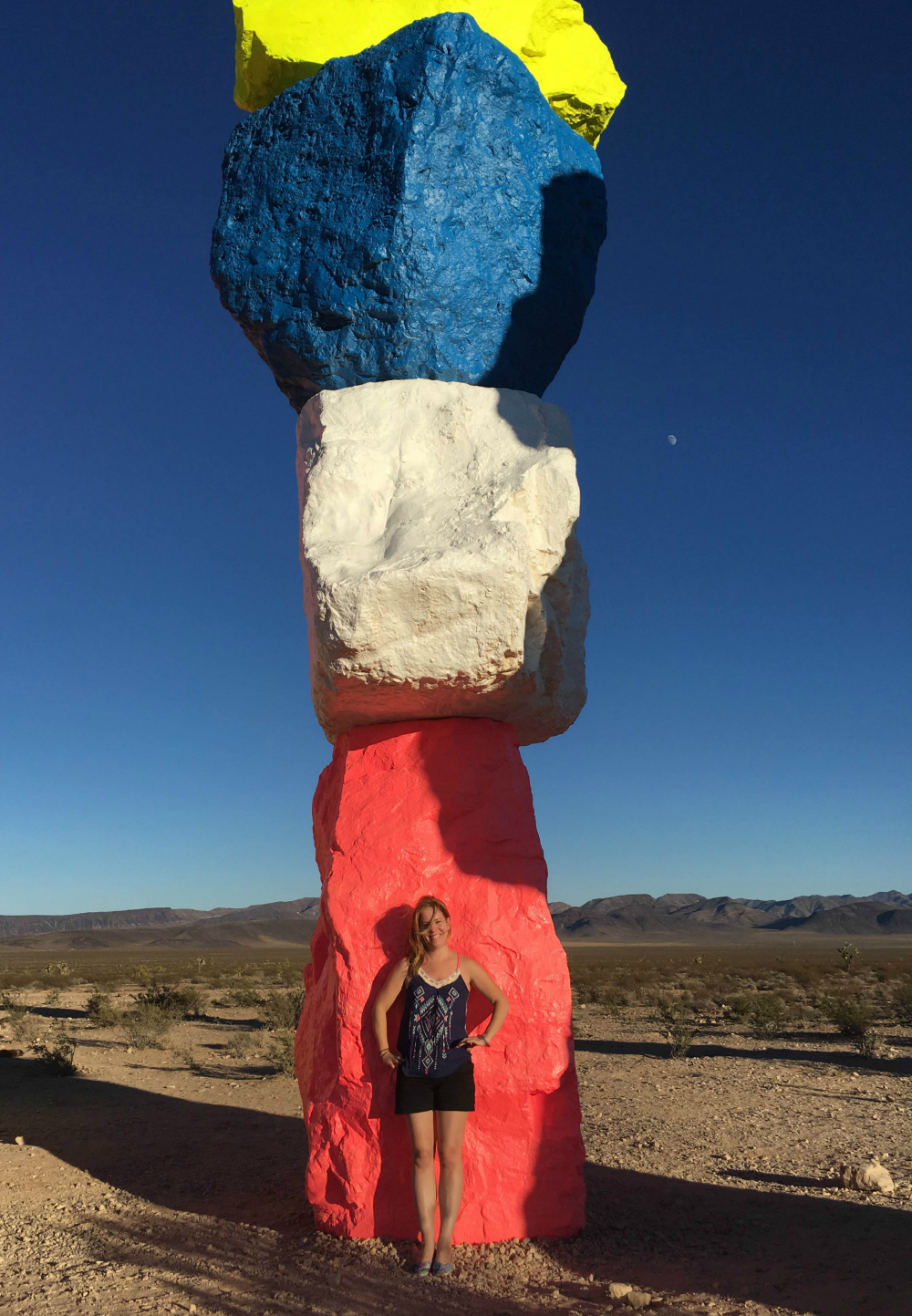 I'm torn about whether or not to recommend people drive out to see this. It can make for some interesting photos, so if you're into photography, you'd probably think it was worth it. Or if you're driving to or from Los Angeles then it might be worth seeing since it's on the way (right off the I-15 freeway). But for the casual tourist who isn't into photography or rocks? I dunno. You might find it more "meh" than "magical".