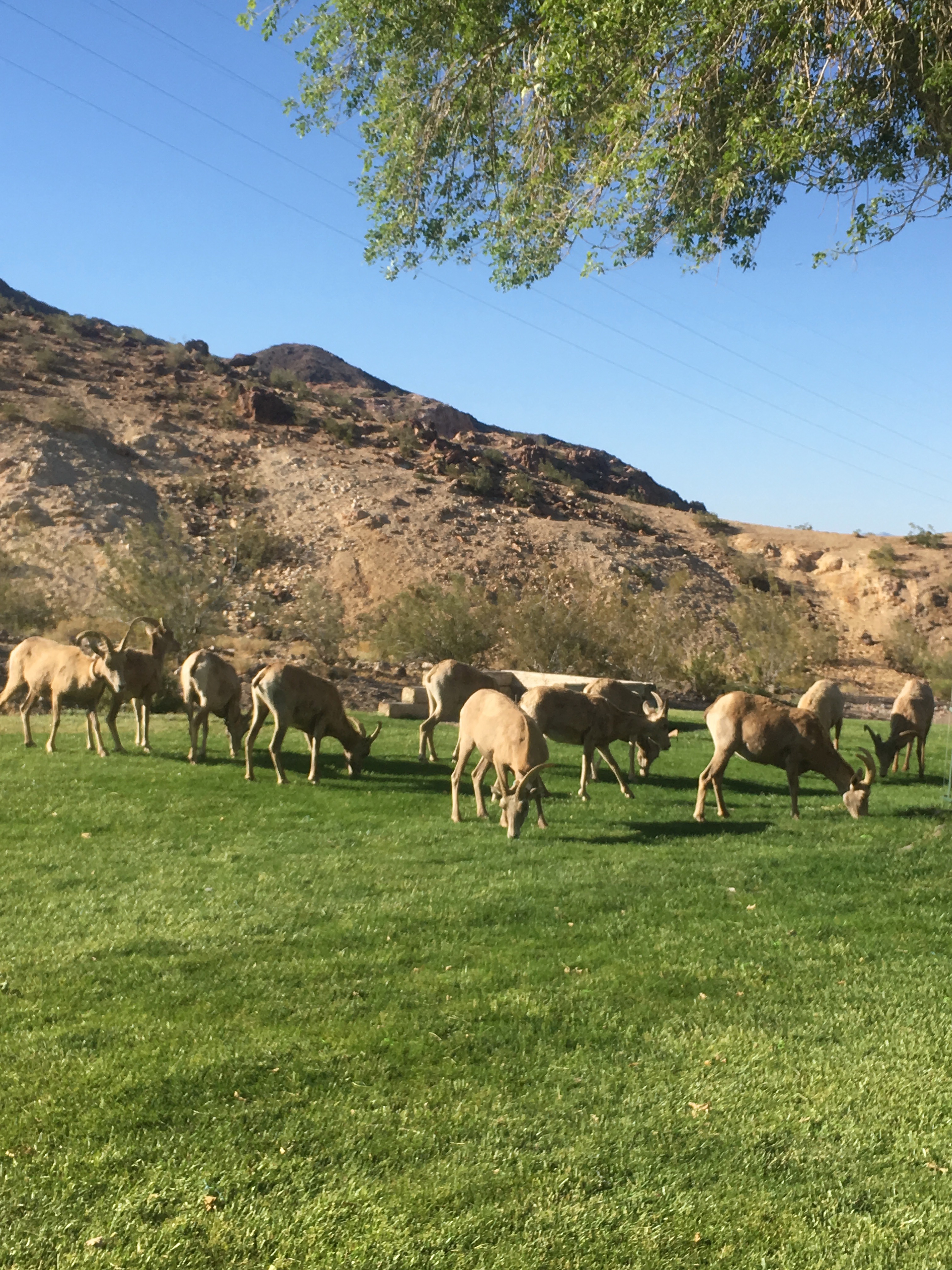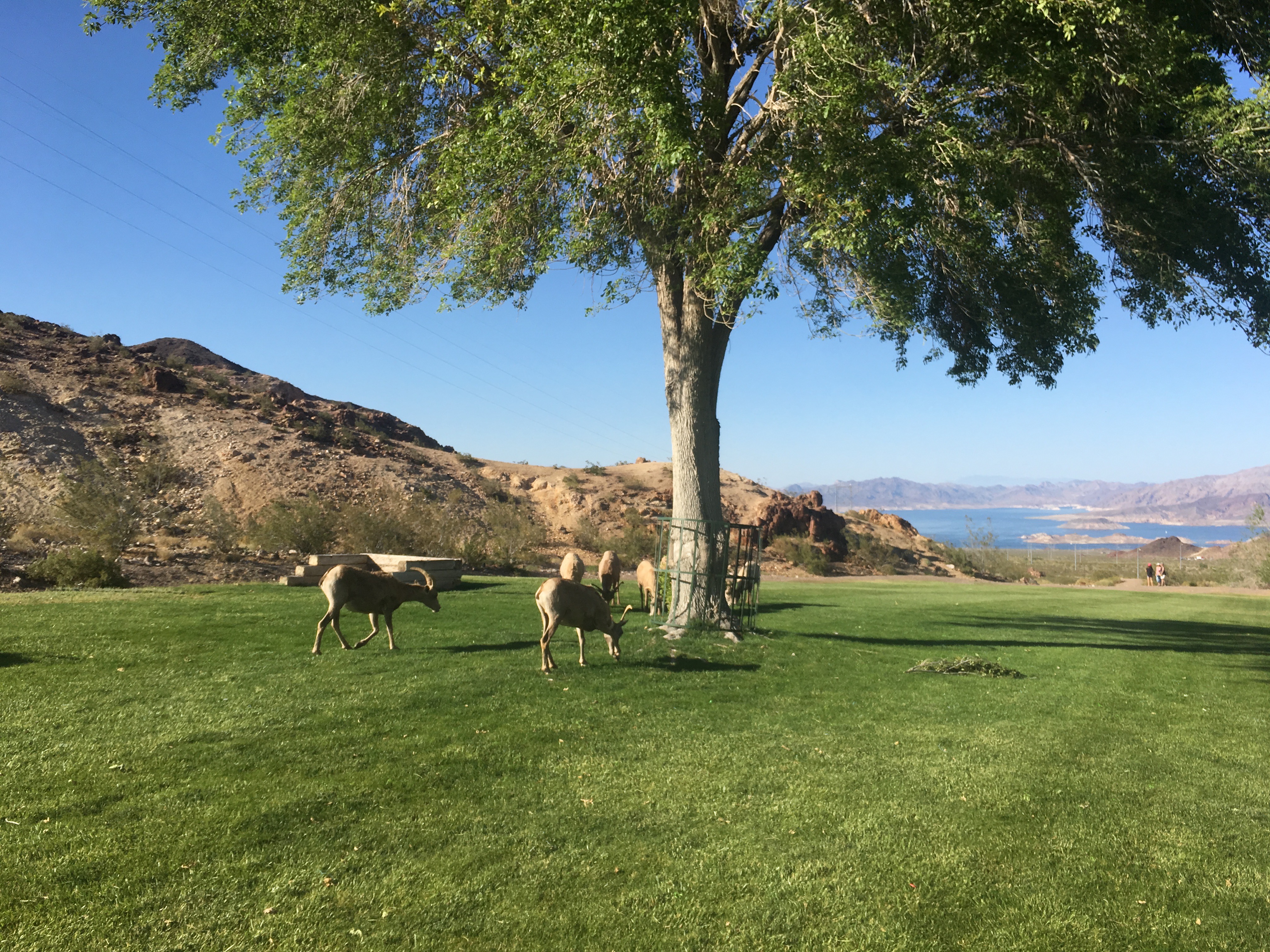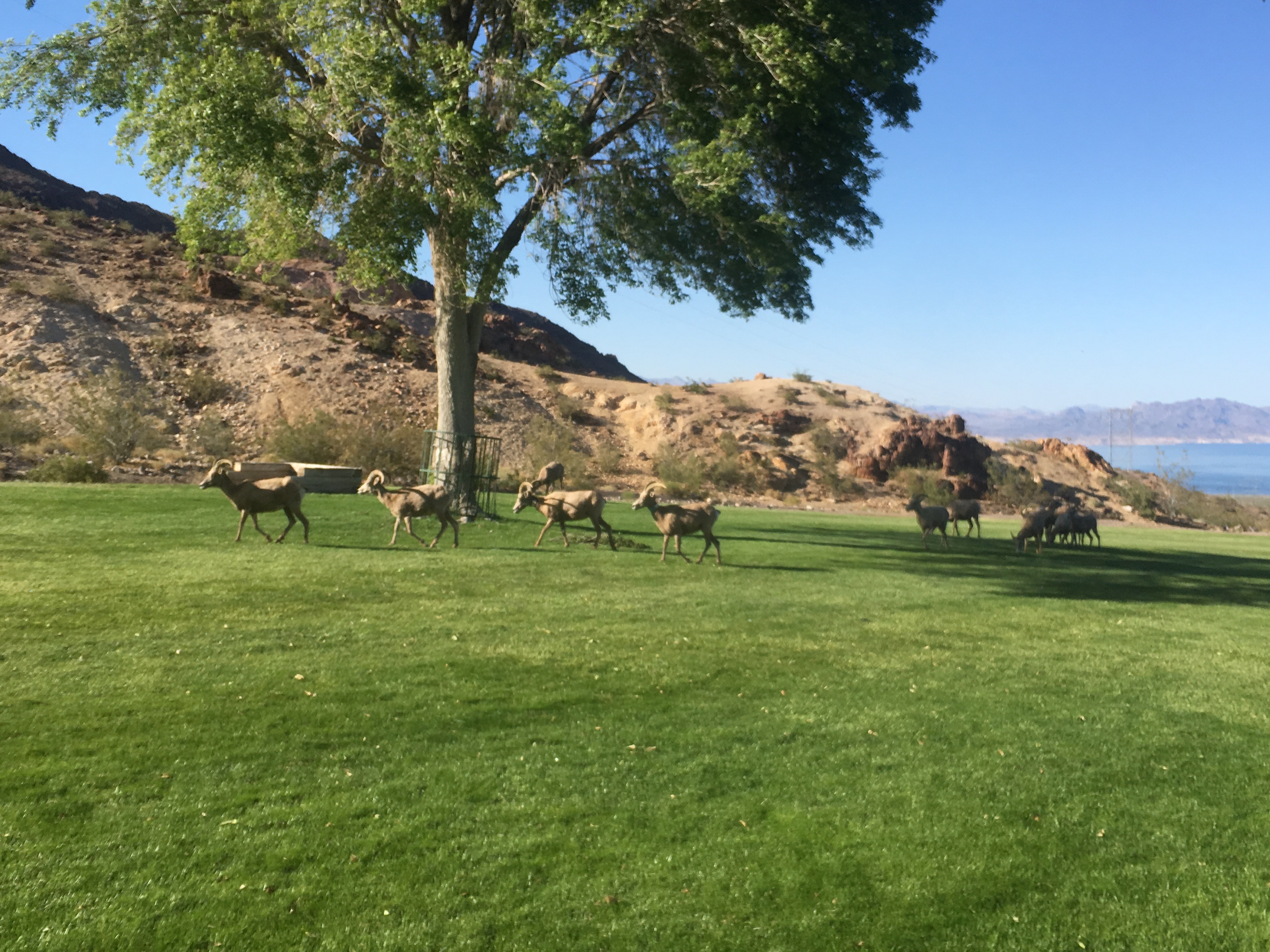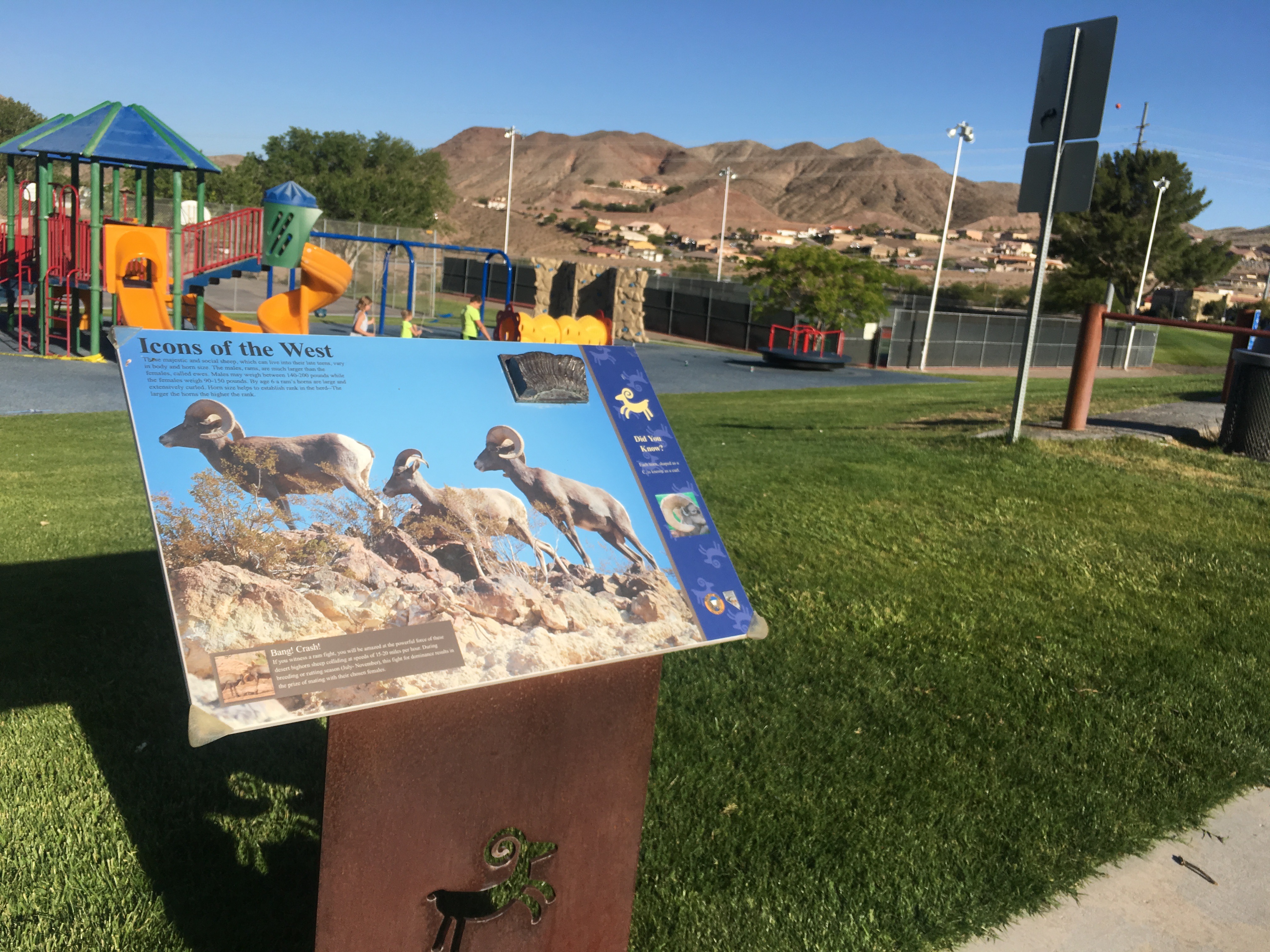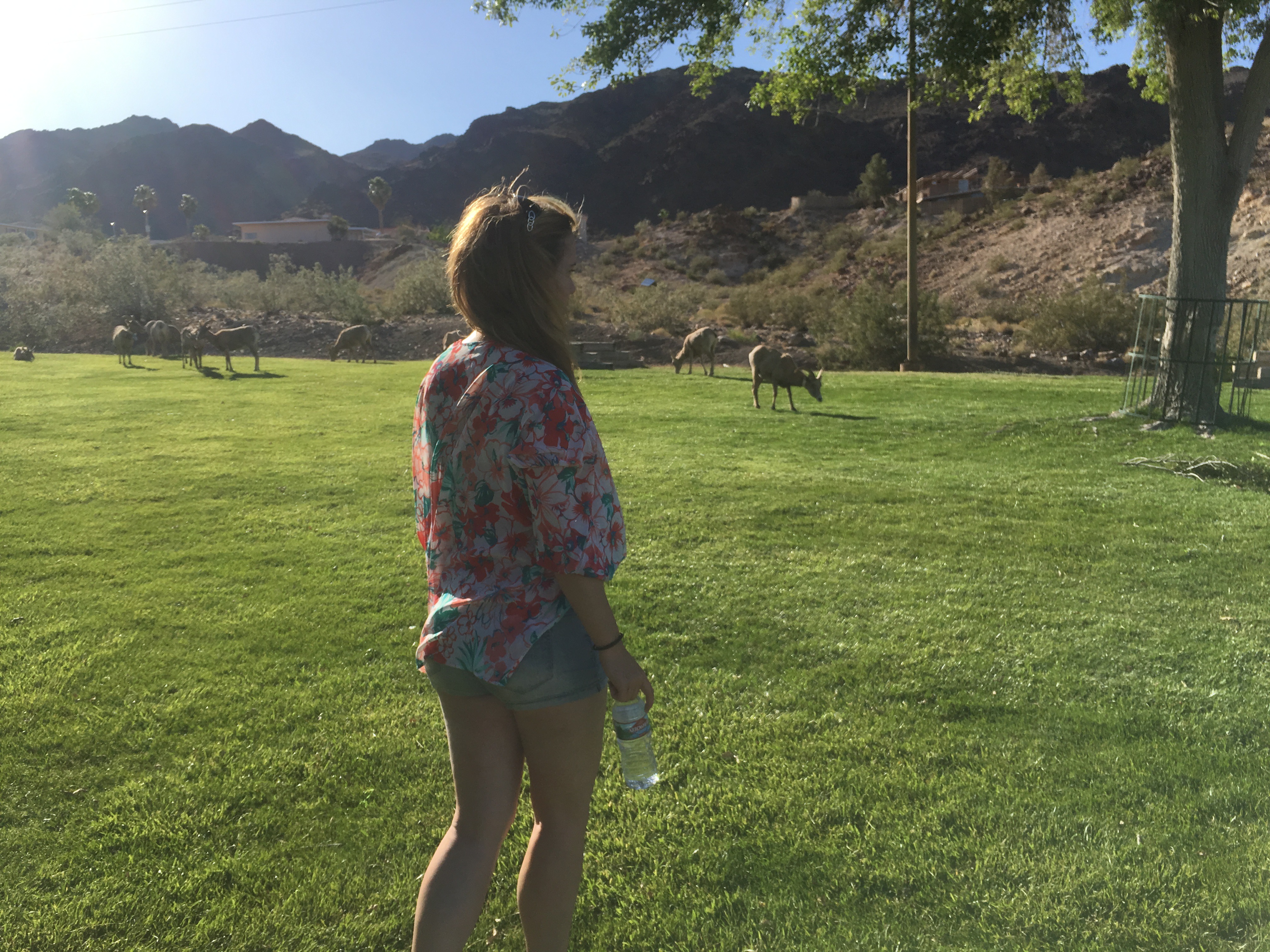 Visit Hemenway Park in Boulder City for Some Sheep Thrills (ha, get it?!)
Cost: Free
Address: 401 Ville Dr, Boulder City, NV 89005
Although Las Vegas isn't known for it's public parks, believe it or not, it actually has several that are quite pretty. I'm talkin' lakes, willow trees, geese, giant playgrounds—everything you would expect from a quintessential city park. Sunset Park, for example, is the biggest, Spring Mountain Ranch State Park is the prettiest and Exploration Peak Park has one of the best views of the Las Vegas city skyline. Hemenway Park in Boulder City, on the other hand, isn't big or pretty. And although it has a nice view of Lake Mead, the average playground and the limited picnic space earn this park a ho-hum rating with the neighborhood residents—the human residents, that is.
The bighorned sheep in the neighborhood, on the other hand, are a different story. They LOVE Hemenway Park. So much so that they come down from the hillsides most evenings just before sunset to graze and lounge on the grass en masse. For whatever reason, they've been doing so for the past 30 years, and sometimes, especially during the summer, as many as 100 bighorn sheep can be found there, congregating around the same small patch of greenery.
The park is located in Boulder City, about 30 minutes outside of Las Vegas, and it's a good place to visit if you're checking out the Hoover Dam because it's not too far off the main road. Just know that these are wild animals, so (sadly) they don't operate on a time table and sometimes they might not bother to come down from the mountains at all. But if you're in the area, I definitely recommend swinging by. As far as I know, it's one of the few places in the US where you can get within fingertip distance of a giant herd of wild animals. It's pretty neat!