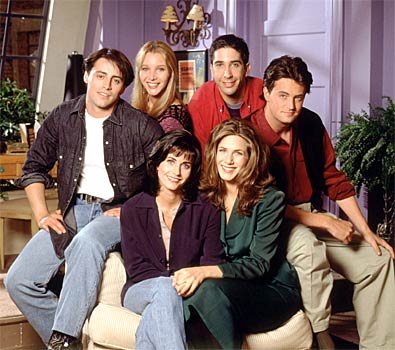 I'm often the token American in a group of friends, which means I frequently field questions about the inner thoughts and motivations of the "typical American". This is tough because one, I'm not a typical American, (the fact that I'm writing this from Japan is proof of that) and two, I don't know what a typical American is. It's difficult to make blanket statements about the attitudes and behaviors of Americans, because it's such a large and diverse country. I grew up in Hawaii and then moved to New York in high school (which might as well have been another country for all of the similarities the two places shared), so I'm usually hesitant about making generalizations.
But today I was once again confronted with an American stereotype that I just had to share.
I went hiking with a group of Tokyo University students. It was a mix of Japanese and foreigners and funnily enough, the topic of conversation fell on friendships and specifically, friendships with Americans.
People commented on the fact that Americans often "come on very friendly" in the beginning stages of a friendship and then sort of disappear. They also mentioned that even close friendships with Americans are very difficult to maintain. If you don't see the American for a while there tends to be an "out of sight, out of mind" attitude and those friendships eventually peter out.
This is not news to me. My French and German friends have often similarly lamented about how "American friendships can be horribly superficial."
This was difficult for me to comprehend at first. How can a society of 300 million people be awful at making and maintaining close friendships? How is it possible for that to be a trait of an entire culture? I found this assertion to be so baffling that I even conducted research for a statistics class on the topic of cross-cultural friendships in order to gain a better understanding of it.
My research findings were inconclusive (the research sample was too small and limited) but even so, I did interview over 200 university exchange students and found that they all said the same thing:
"Americans are open and easy to get to know… but only to an extent."
"It's difficult to get past being just an acquaintance."
"They're really lousy at keeping in touch."
"If you move away, the friendship dies."
Now to what extent this is all true, I don't know. But true or not, it's interesting that so many people believe it to be.
I think a lot of it comes down to a cultural misunderstanding.  A lot of the people I talked to (both for the research study and just conversations between friends) were from far more reserved countries (like Germany or Japan, for instance) and they often sited the example of the fact that American's ask "How are you?" but are never interested in hearing a genuine answer (if they are even listening to begin with), as an example of how superficial they are.
I think this is due in part to the fact that there is no equivalent in Japanese and German to the "How are you?/Fine, thank you".  People don't enquire as to your mental or physical health during polite, everyday conversation in these languages at quite the same rate as is done in English, so they aren't familiar with the practice. I think that probably from a non-native English speaker's perspective, this could easily be interpreted to mean that the speaker isn't interested.
American culture is a culture of "stranger friendliness" which doesn't exist in many other countries.  It's not uncommon to get into informal conversations about sports or your dog with the man bagging your groceries or the woman behind you in the post office line. And I think this friendliness can often be misinterpreted by non-Americans as a desire for a more meaningful relationship.
I used to invite exchange students from high school and college over to my family's house for dinner or for the holidays. With a few exceptions, I mostly did this because I didn't want them to have to spend the holidays cooped up an empty college dorm. But to be perfectly honest, I wasn't interested in sharing anything other than a turkey dinner.  Did this make me superficial?
Maybe to a culture where this isn't the norm, yes.
Today, someone posed the question to me:
"Could you call up an American friend you hadn't seen in five years and ask to stay at his or hers house?"
I answered uncertainly: "Well you could, but that's not generally done."
And from my experience, it isn't.
I remember when I moved from Germany, my friends told me jokingly. "Oh, don't even bother giving me your email address. We both know that in five years, you'll have forgotten who I am.  Americans never stay in touch!"
At that point in my life, I couldn't imagine living without those people. And as I tearfully said goodbye, I told them all resolutely that "Of course I'll keep in touch! I'll be back in six months! I promise!"
That was three years ago.  And with the exception of one person (whom I haven't seen in over a year), I haven't seen or spoken to any of them since then.
So maybe I am a 'bad friend'.  I guess the question that remains is, how much does that have to do with the fact that I'm also an American?