I've moved apartments and relocated to a new city, but that hasn't stopped the bugs from tracking me down.  Somehow they've all gotten wind of my change of address and have been showing up in droves in the last few days.
You may remember the last surprise visitor that crawled into bed with me.  Well, yesterday I awoke to find a caterpillar inches from head and then this morning this guy showed up: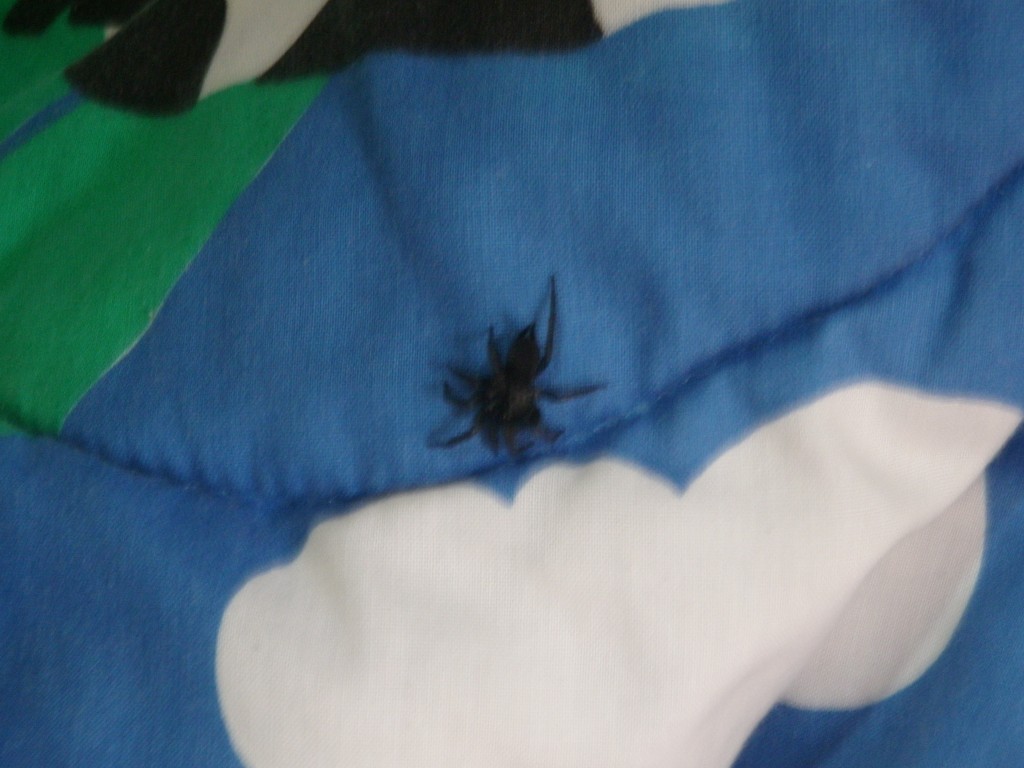 That blurry photo is an image of a very furry black spider.