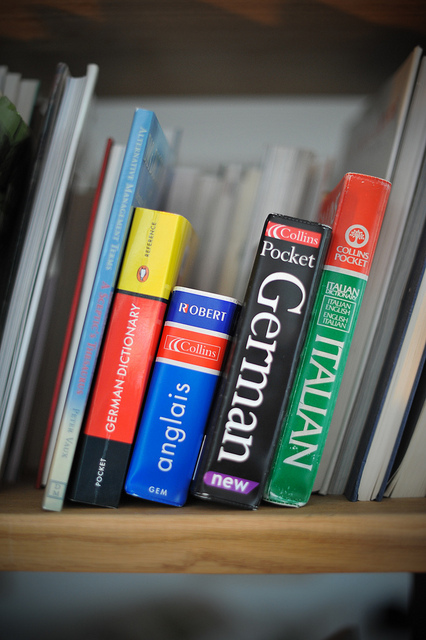 My friend Tyler used to have a quote on her Facebook profile that read:
"What do you call someone who speaks three languages?
A trilingual.
What do you call someone who speaks two languages?
A bilingual.
What do you call someone who speaks one language?
An American."
Though funny, that joke isn't entirely fair. According to Wikipedia, there are 45 million people living in the US that speak Spanish as a first or second language and a 2001 Gallop poll found that one in four Americans can speak a foreign language well enough to hold their own in a conversation.
But nevertheless, despite the statistics, there are still many Americans whose foreign language skills don't extend much beyond Spanglish. You might therefore be surprised to learn that the following eight actors, singers and politicians not only speak one foreign language but as many as five.
8.  Jon Heder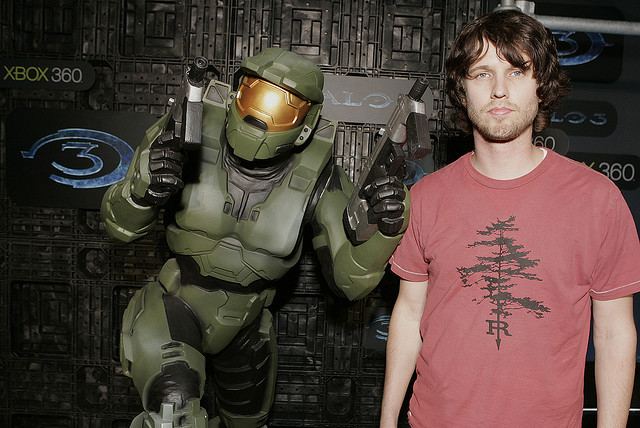 The star of the film Napolean Dynamite is Mormon and spent two years doing mission work in Japan, where he learned to speak Japanese fluently.
7.  Kelley Clarkson
Born in Texas but raised by a Greek mother, the 'Miss Independent' singer speaks fluent Greek.
6.  Bill Clinton
Perhaps it isn't surprising, but this Yale graduate and former US Prez studied German in college and speaks it conversationally.  What is surprising, however, is that despite having grown up abroad, current US president Barack Obama is to his chagrin, monolingual.  "It's embarrassing!" CBS quoted him to saying.  "Europeans come over here, they all speak English, they speak French, they speak German. And then we go over to Europe and all we can say is merci beaucoup, right?"
5.  Natalie Portman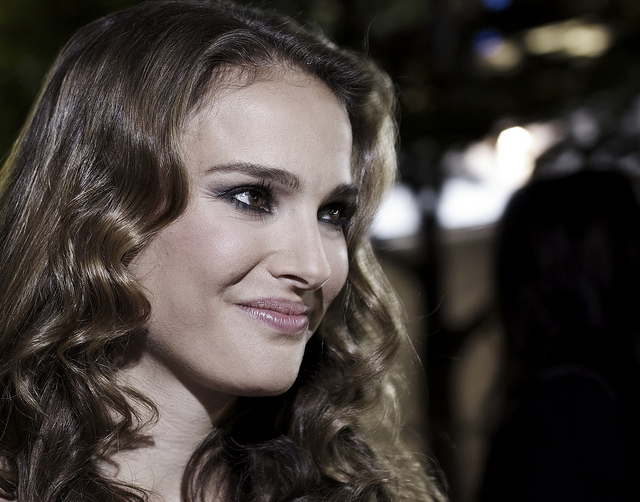 The Star Wars star was born in Israel, holds dual citizenship in America and Israel and speaks fluent Hebrew.  A Harvard alum who was once voted "most likely to be on Jeopardy" by her high school senior class, Natalie is one smart thespian.  In addition to studying French and German, Natalie speaks some Japanese and Arabic as well.
4.  Sandra Bullock
Though the academy award-winning actress was born in Virginia, her mother was a German opera singer.  Sandra spent much of her childhood touring Europe with her mother and staying with her grandmother in Nuremberg, Germany.  Watch her rattle off her acceptance speech in German at an awards show in Germany. Her German is flawless.

3.  Gwyneth Paltrow
Many may have watched Gywneth play a substitute Spanish teacher on the TV show Glee, but what many may not have known is that the Spanish Gywneth spoke on the show wasn't faked.  Gywneth spent a year studying abroad in Spain in high school and though not completely fluent, she's quite good.  She even regularly speaks to her daughter, Apple, in Spanish. " 'Agua' was her first word," Gywneth told reporters.   "She says a lot of words in Spanish, I speak to her in Spanish sometimes because I want her to learn."

2.  Mila Kunis
While at a press conference for her film Friends with Benefits, Mila famously yelled at a reporter in Russian (her first language).  Born in Ukraine, Mila moved to Los Angeles when she was seven.  You can watch the clip below.

1.  Bradley Cooper
You'd never know it from the irresponsible, binge-drinking womanizer he played in the Hang-Over films, but Bradley Cooper graduated from Georgetown University, where he learned to speak French fluently.  He even studied abroad for a semester in France. Here's a clip of him speaking French in an interview for a French talk-show.