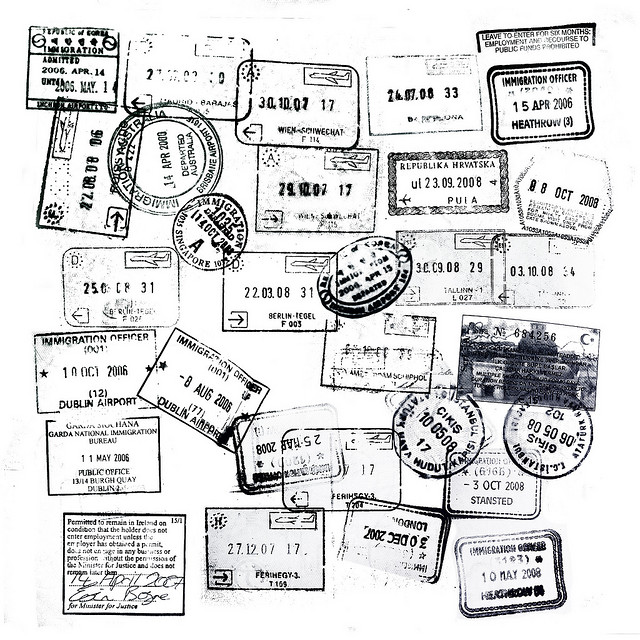 I love this idea of turning old passport stamps into framed pieces of art.  The blog, A Brooklyn Limestone in Progress, posted a 'how-to' guide which makes the whole project seem both easy for amateur artists like myself and cheap (supplies totaled just five bucks).
 Here are the steps:
1.  Scan a few of your favorite passport stamps into your computer
2.  Enlarge them
3.  Print onto card stock
4.  Frame
The blogger also suggests gluing them onto blocks of wood, but I like the idea of simply keeping the enlarged passport stamp as is and framing it. I also want to do the same thing with my collection of plane ticket stubs (or I might just create a collage).
Here's an example of a similar idea (a framed postcard):