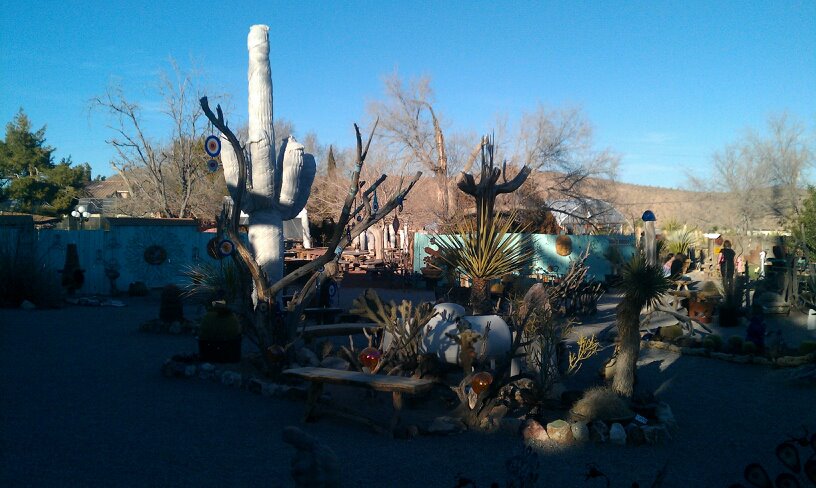 If you're visiting Las Vegas and looking to take home a desert-themed souvenir, Cactus Joe's Nursery has the largest selection of cactus and agave plants, Joshua trees and yard art (from giant crystals and cactus statues to beaded jewelry and travel guides).
But even if you're not in the mood to buy a four-foot-tall phallic-shaped desert plant or life-sized stone-carved donkey, the nursery also makes for an interesting pit-stop for anyone driving to either Red Rock Canyon or Death Valley (it's just off of Blue Diamond highway, about 20 minutes outside of Las Vegas).
The nursery's owner, Joe, lives on the property (you can spot his house by the helicopter parked in the backyard), which is partly what makes the nursery feel more like a hippie commune than a business.  In addition to the hundreds of cacti and the piles of crystals, the nursery has a rock labyrinth, a kale garden, a fire pit, a shed full of wire sculptures, a Buddhist shrine and even a church (where wedding ceremonies and the occasional non-denominational service are held).
But my favorite part of the nursery are all of the rescue animals (four cats, seven dogs and two pigs) that you can find roaming the property.  I met and played with an adorable Yorkie named 'Sideways Sammy' (named after a stroke that left him temporarily unable to walk straight) and if you go there, be sure to look for him because he was by the far the cutest and sweetest dog I've ever met.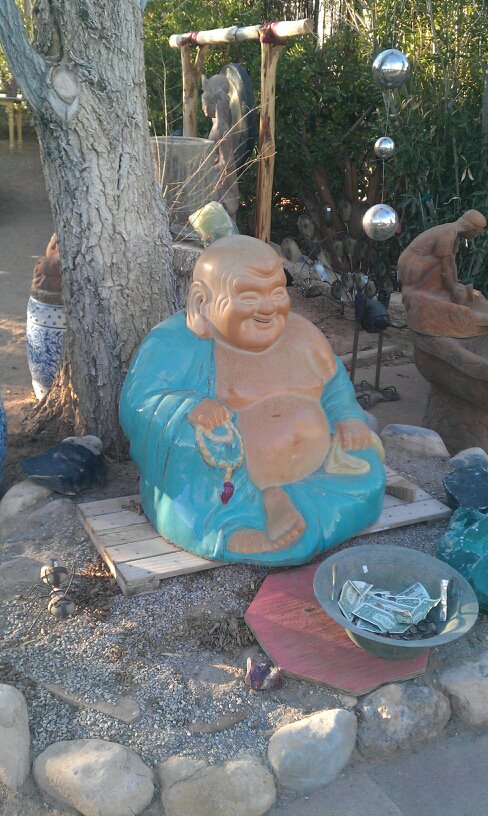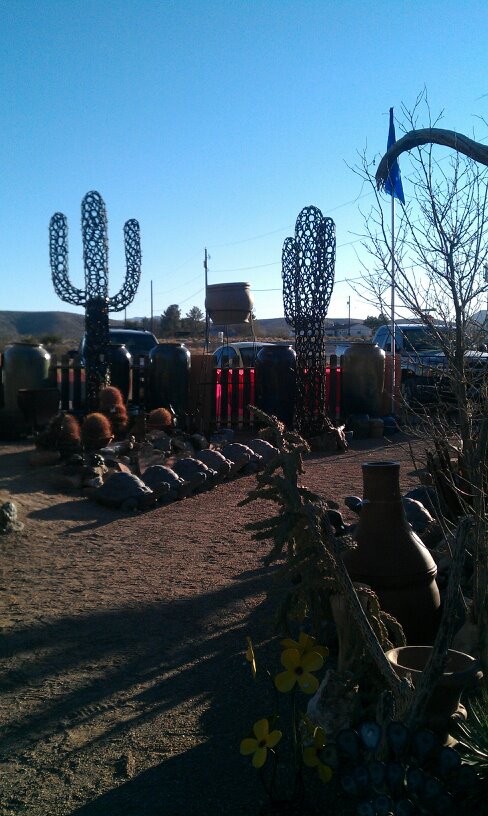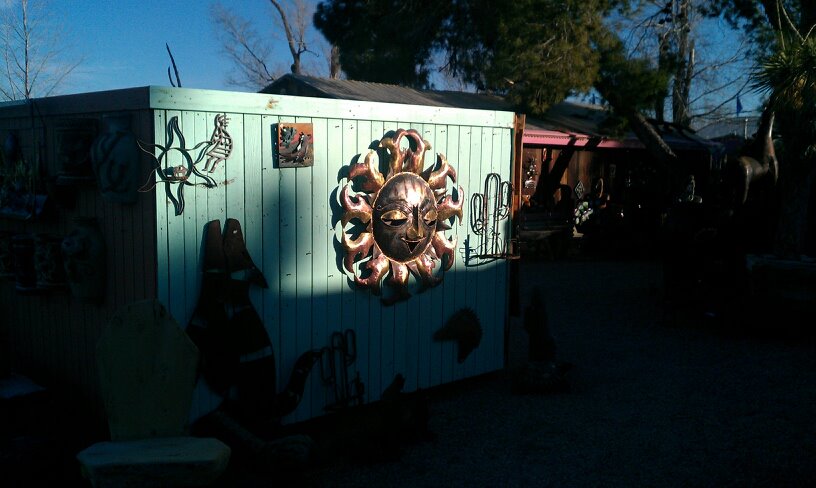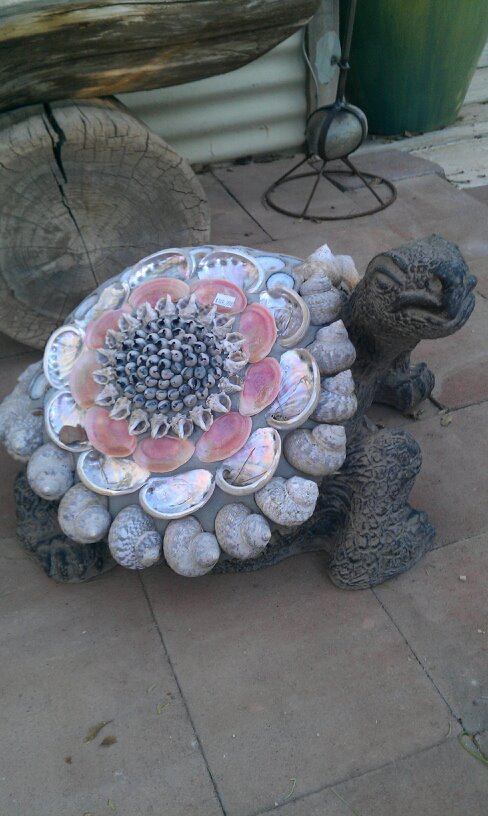 One day I'd love to buy several tall cacti, but for now, all my budget could afford were two of these little guys.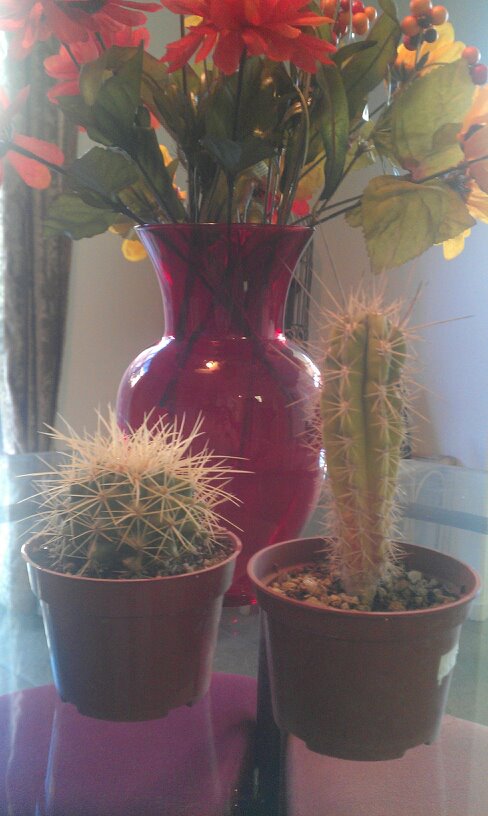 Cactus Joes
Address: 12740 Blue Diamond Rd. Las Vegas, NV 89161
Website: http://www.cactusjoeslasvegas.com/
Phone number: (702) 875-1968