If you're like most first-time visitors to this blog, you stumbled onto it by google-searching one of the following search terms:
3.  "Western women are spoiled"
2.  "Virgin-Atlantic Uniform"
Or
Yep, those are my blog's three most popular search terms (Pretty eclectic readership I've got going, huh?)
Well, dear readers, I figured it was about time I gave you all a little bit more of what you came here for and post six more of my favorite travel tattoos (Sorry, but I'm all out of spoiled American women).
The Ship Anchor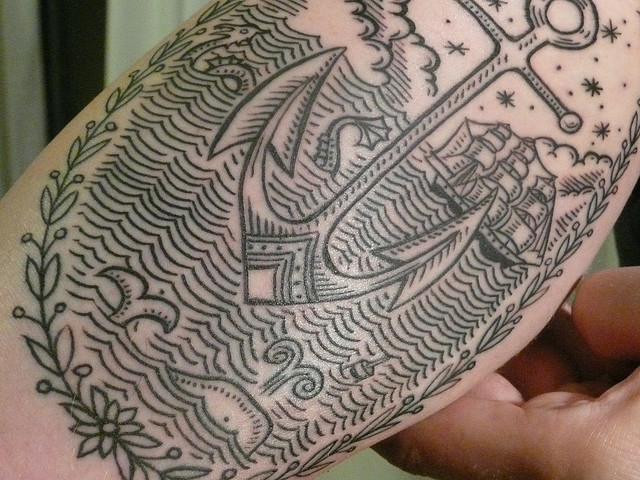 The Bird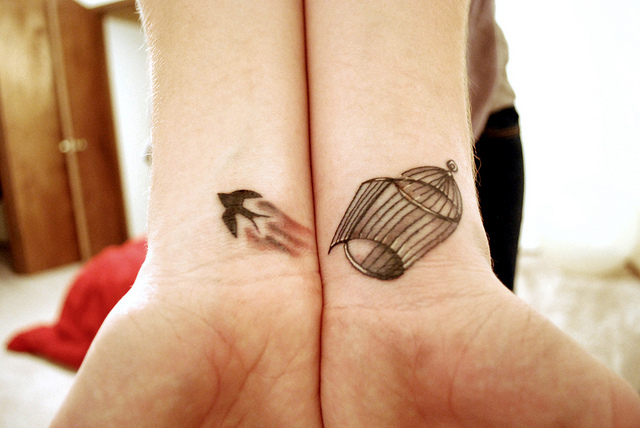 The Dandelion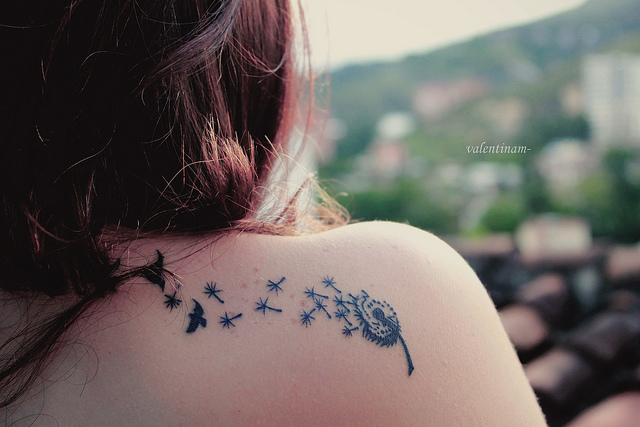 The Travel Quote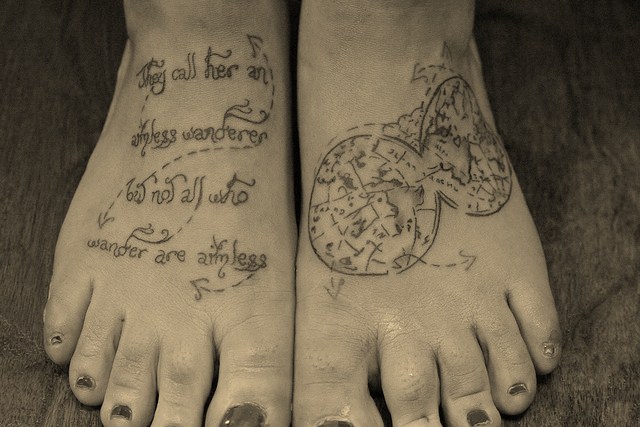 The Skyline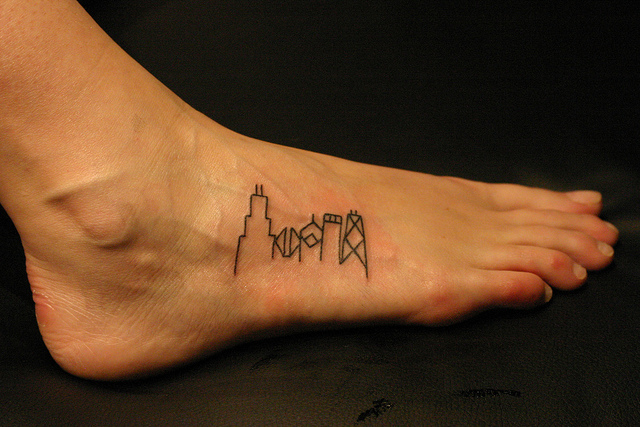 Train Tracks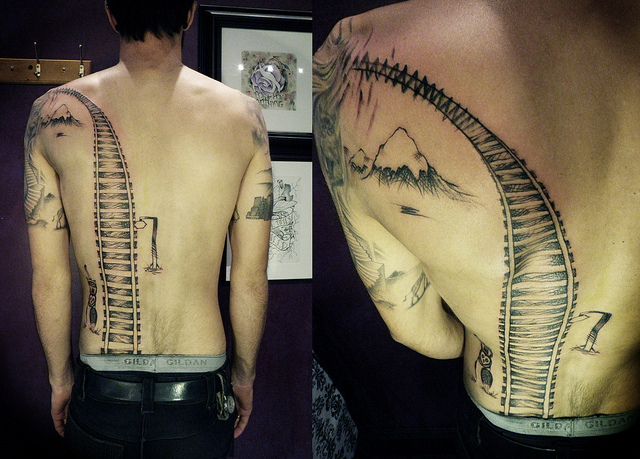 If you're ever in San Francisco, tattoo artist Deanna Wardin does some excellent work.  Or for some more travel-tat goodness, check out my previous post on the subject, "The 6-Best Travel-Themed Tattoos".