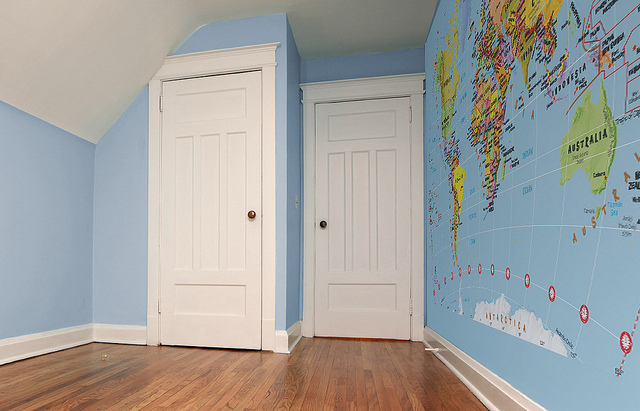 I'm in the process of redecorating my bedroom and in addition to hanging up vintage travel posters, I want to find a way to incorporate my map collection (what, are you seriously surprised I have a map collection?  Have you read this post?)
After doing a little digging through the Internet, I think I've figured out what I want to do.
Map Heart Art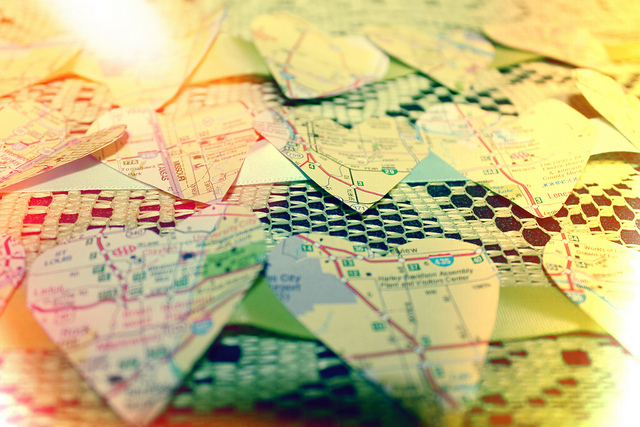 The idea is simple:  cut up my maps into shapes (like hearts, for instance), frame them and voila!  Instant art.  Check out this blog for an idea of what I'm talking about.
Here are some other cool map-inspired art and furniture decoration ideas…
Subway Map Lamp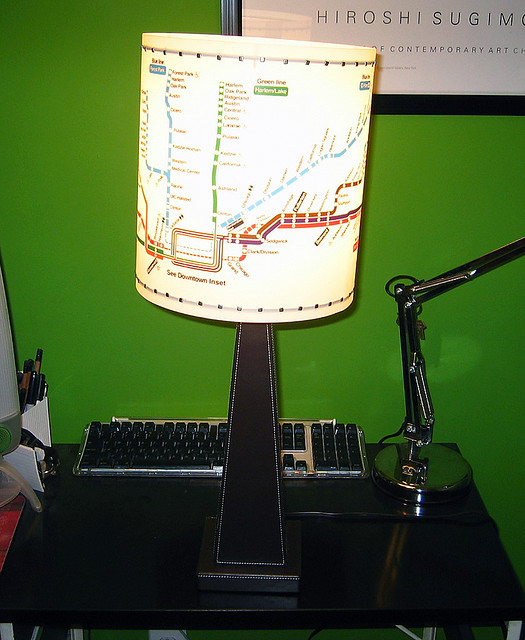 Decoupaged Dresser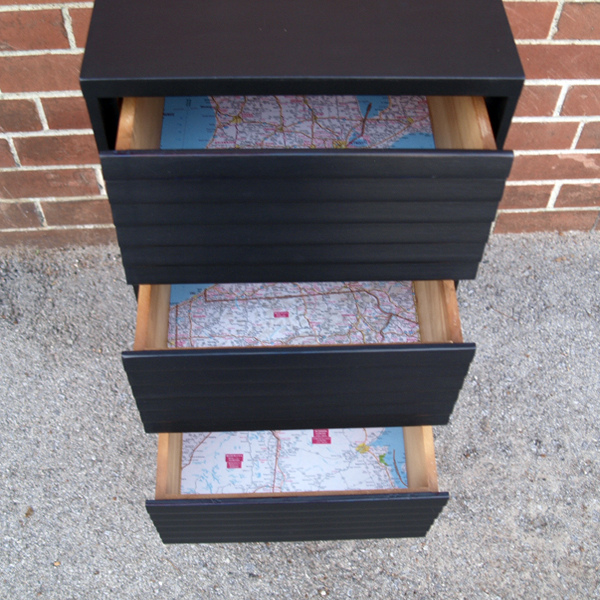 Decoupaged Shelf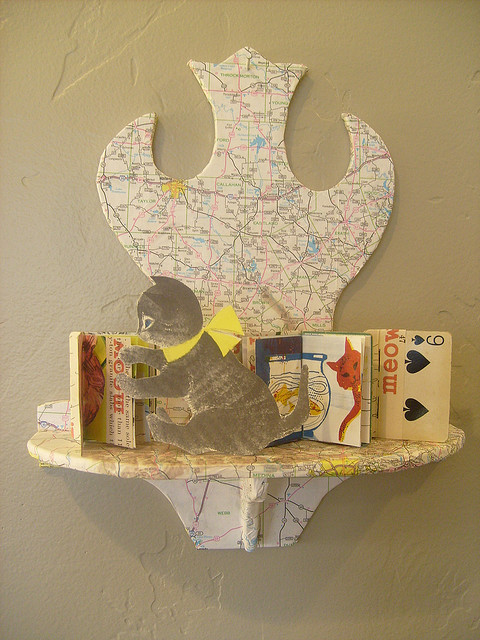 World Map Table
The table below was made using an Ikea table.  The owner simply cut the map so it fit the table's measurements and slid it under the glass.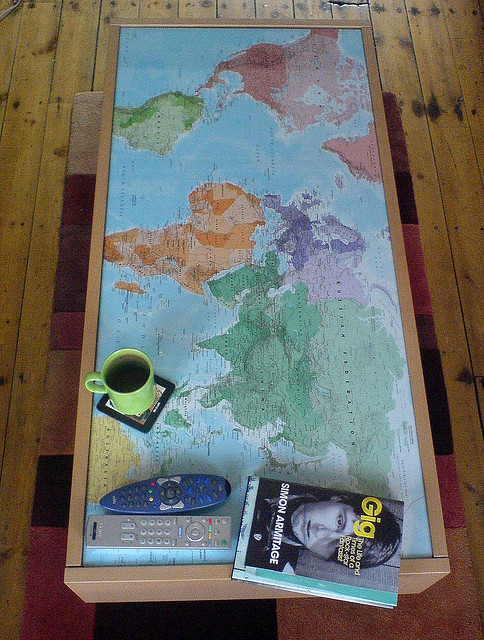 For more ideas on simple ways to refurbish plain-looking Ikea furniture, check out the blog Ikea Hackers.  This post on the Decorologist explains how to personalize and redecorate Ikea side tables.
Upcycled Globe Lamp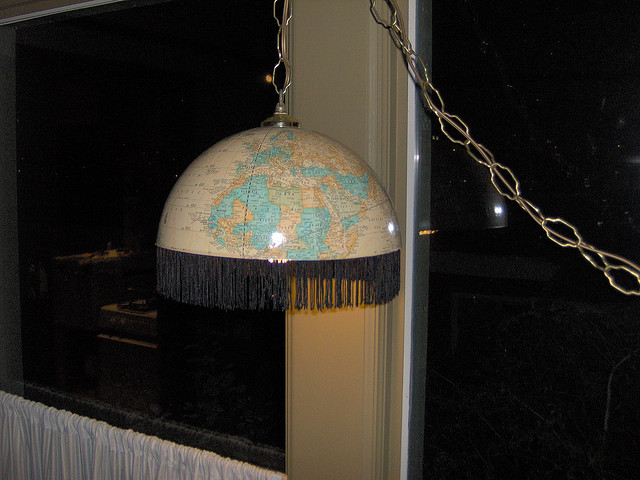 From the picture, it'd appear that the artist simply cut an old globe in half and then glued some fringe around the bottom (not a fan of the fringe).  It's a cute idea but I think I like the globe lamps over Apartment Therapy better.
Extras:
Here are instructions on how to decoupage maps onto plates and bowls.
This post explains how to make a pencil holder using a recycled soup can and a map