Um, I love all of these. Will one of you please buy me the telescope necklace? Pretty please?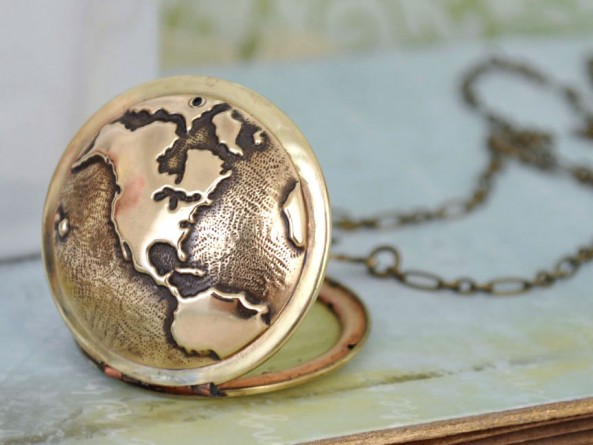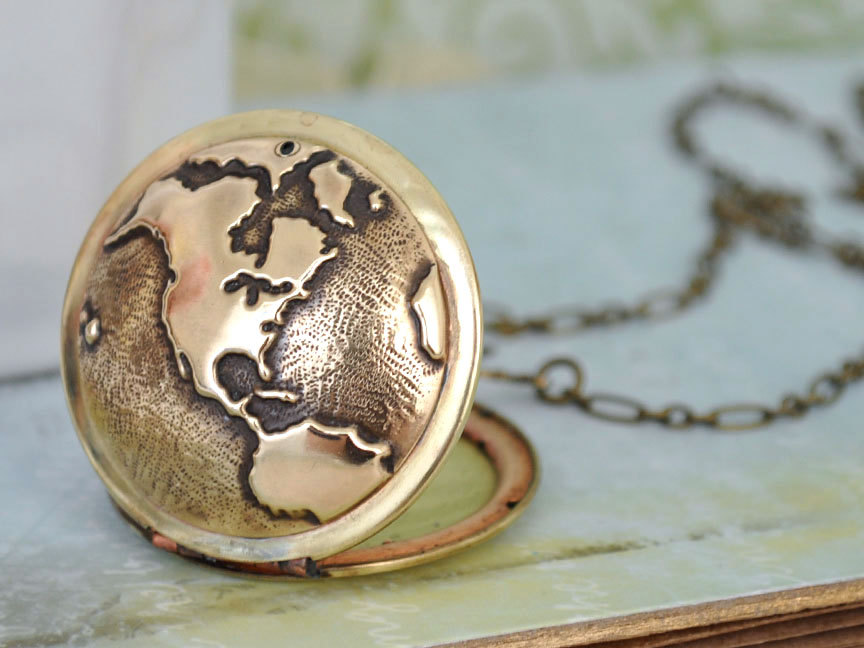 This globe locket is made out of brass and costs $32.50. It's available via Plastic Couture.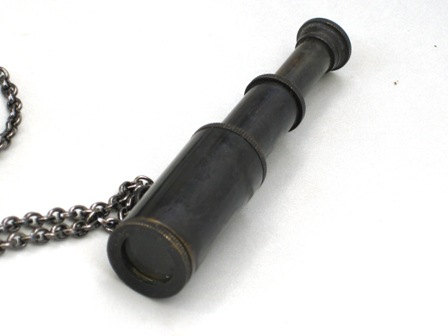 The telescope is collapsible and really works! It costs $33.99 and is available on Glazed Black Cherry's Etsy page.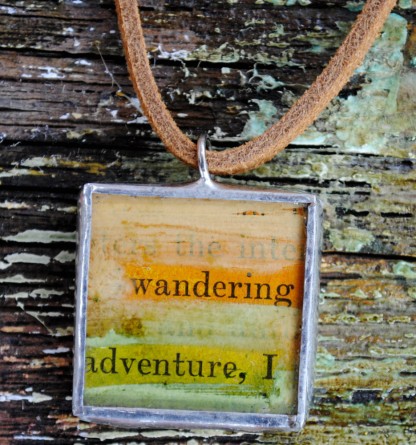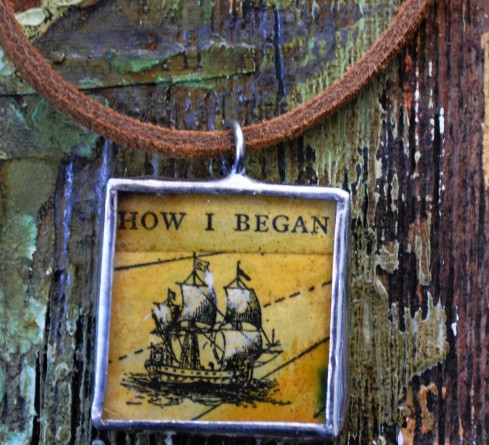 The two hand-painted pendents above are for sale at Carolyn Blackhurst's Etsy page and are just $15 each.