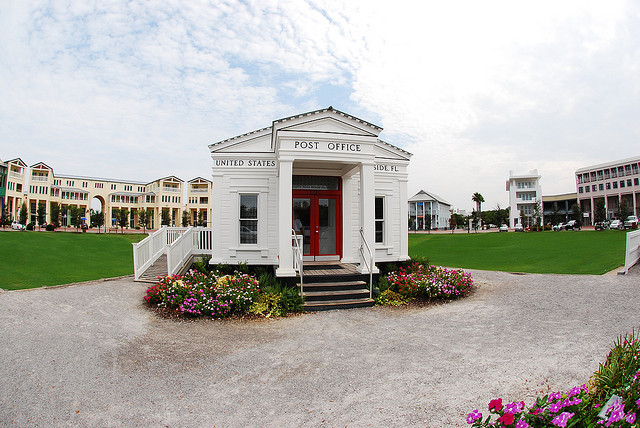 You've got mail? Look at that teeny tiny post office! Photo by Clark Maxwell.
I recently wrote a post for Flipkey.com called Vacation on Location: 5 Famous Film Locations. In it, I wrote about the setting of the film The Truman Show.  Though it isn't my favorite Jim Carey film (I prefer Eternal Sunshine of the Spotless Mind), I loved the setting and was surprised to learn that the white-washed, white-sand beach town in the movie wasn't a Hollywood set but a real "master-planned community" in Panama City Beach, Florida.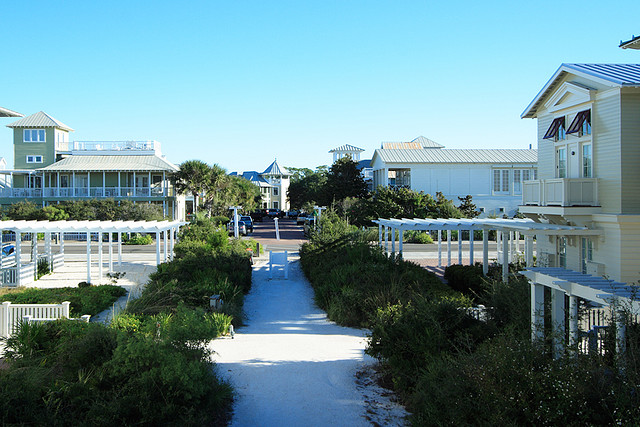 Photo by Tim Cummins.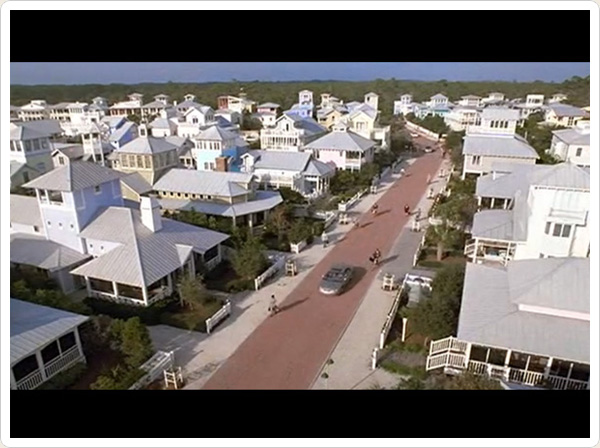 The photo above is a still from the film The Truman Show. It's courtesy of an article about iconic movie locations from reel-scout.com.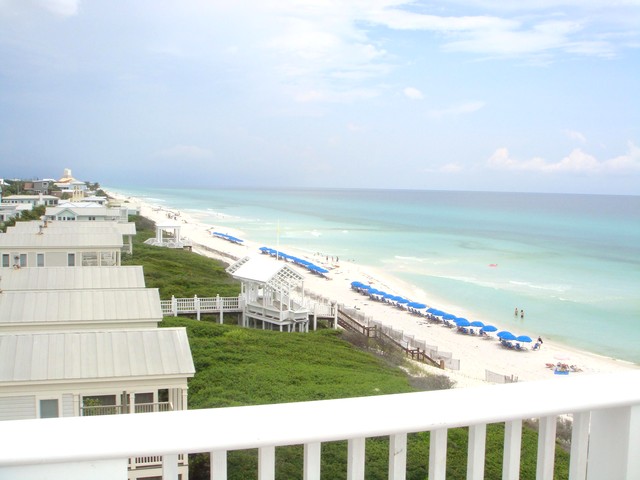 Photo above courtesy of Flipkey.com
Ain't it beautiful? I'd love to stay there one day.
What about you? What famous film locations have you visited?