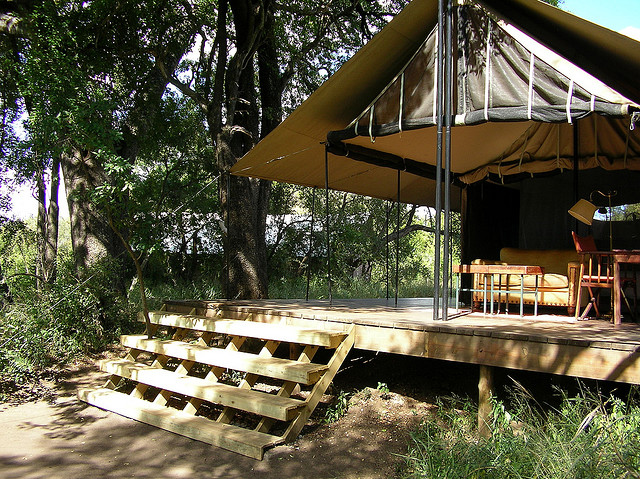 Photo by Reis. In stijl. 
While doing research for a post I wrote for Tripbase.com, "Hippies, Hashish and Banana Pancakes: The History of Backpacking", I stumbled upon multiple photos of a style of luxury camping called "glamping."
Glamping (glamorous + camping) is the opposite of roughing it. About the only thing it has common with the "pee-in-the-bushes-roast-marshmellows"-type camping familiar to most North Americans is that you sleep outdoors…well, sorta.
With glamping, there are no pop-up tents, sleeping bags or outhouses. Instead, there are yurts, heated mattress pads, goose-feather comforters, remote-controlled  fire places and even spa tents and room service.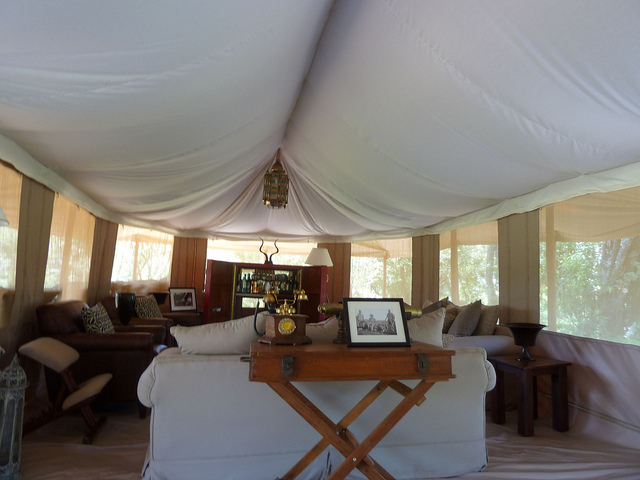 Photo by Carlos Affonso.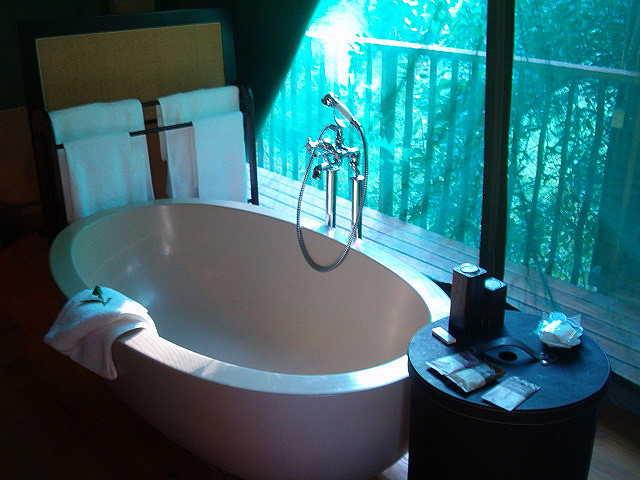 Photo by Karen B.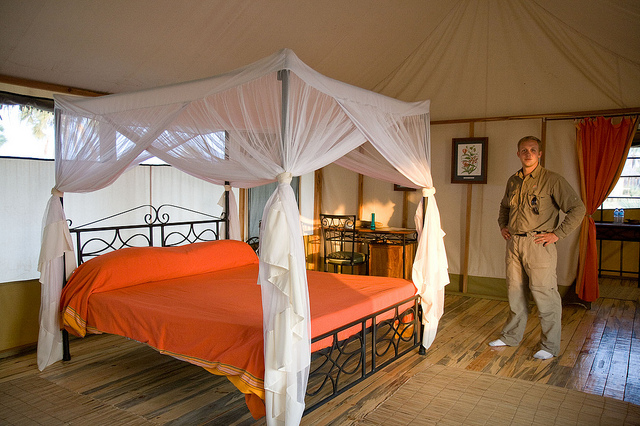 Photo by Kurt Johnson.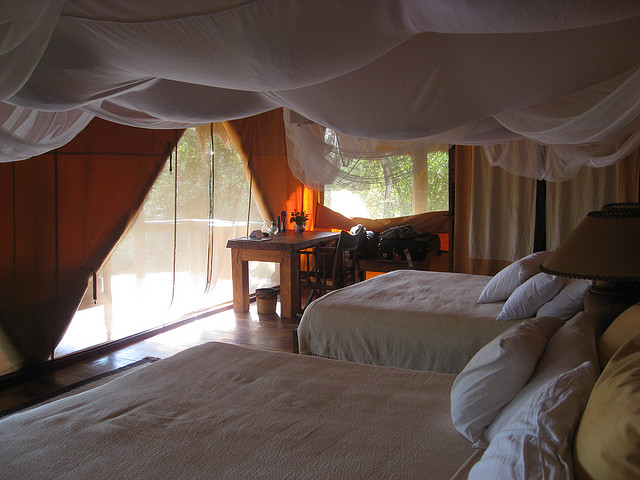 Photo by Jocelyn Saurini.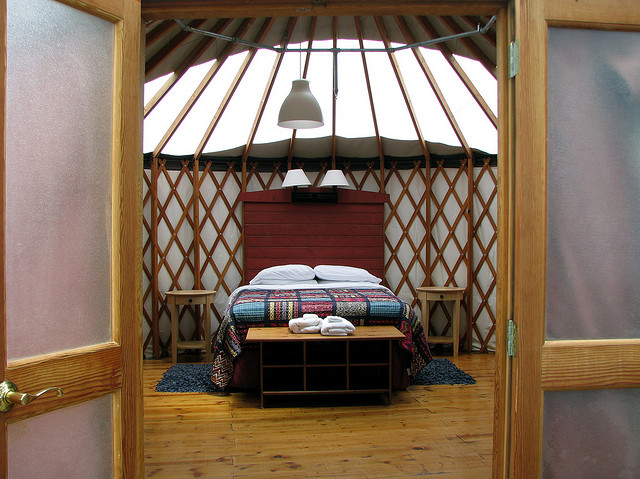 Photo by Marya.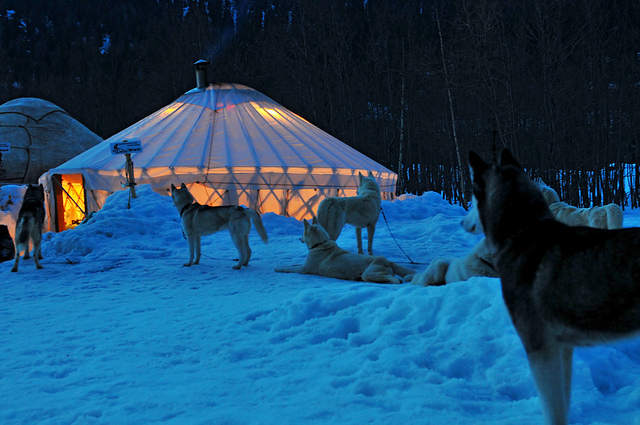 Photo by Tambako the Jaguar.
The website Glamping Girl features luxury camping items like caffeinated marshmallows and juicy couture sleeping bags.
Funnily enough, this style of camping (if you can call that) isn't new;  it was THE way to camp for the wealthy in the 30s and 40s in Africa and Thailand.
What do you think about glamping? Would you try it?
More Info:
Best Glamping Spots in America. – AOL Travel
Camping? Yes. Roughing it? Not Quite. – The New York Times. "We call it nature on a silver plate."