Some day, when I've finished my novel, finally put together the bookshelf that's been lying in my room since oh, DECEMBER and finished spray-paint decorating my desk chair (that's been on the DIY art project list for months now), I'll get around to making a vintage suitcase pet bed. I love these. Here's a guide on how to make a suitcase table from Good Housekeeping.  It looks pretty simple, no?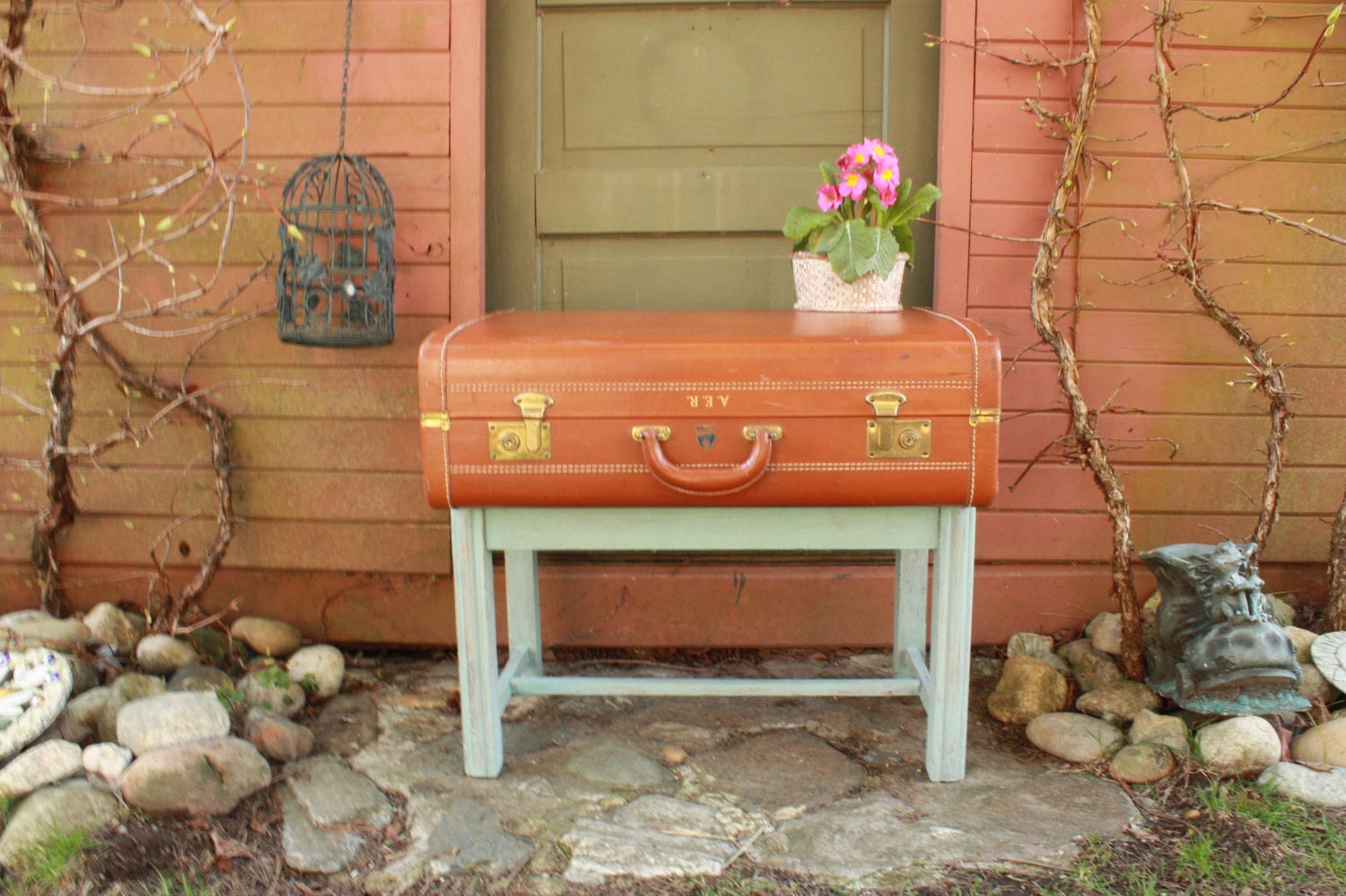 This vintage suitcase table is available on Etsy via Salvage Shack.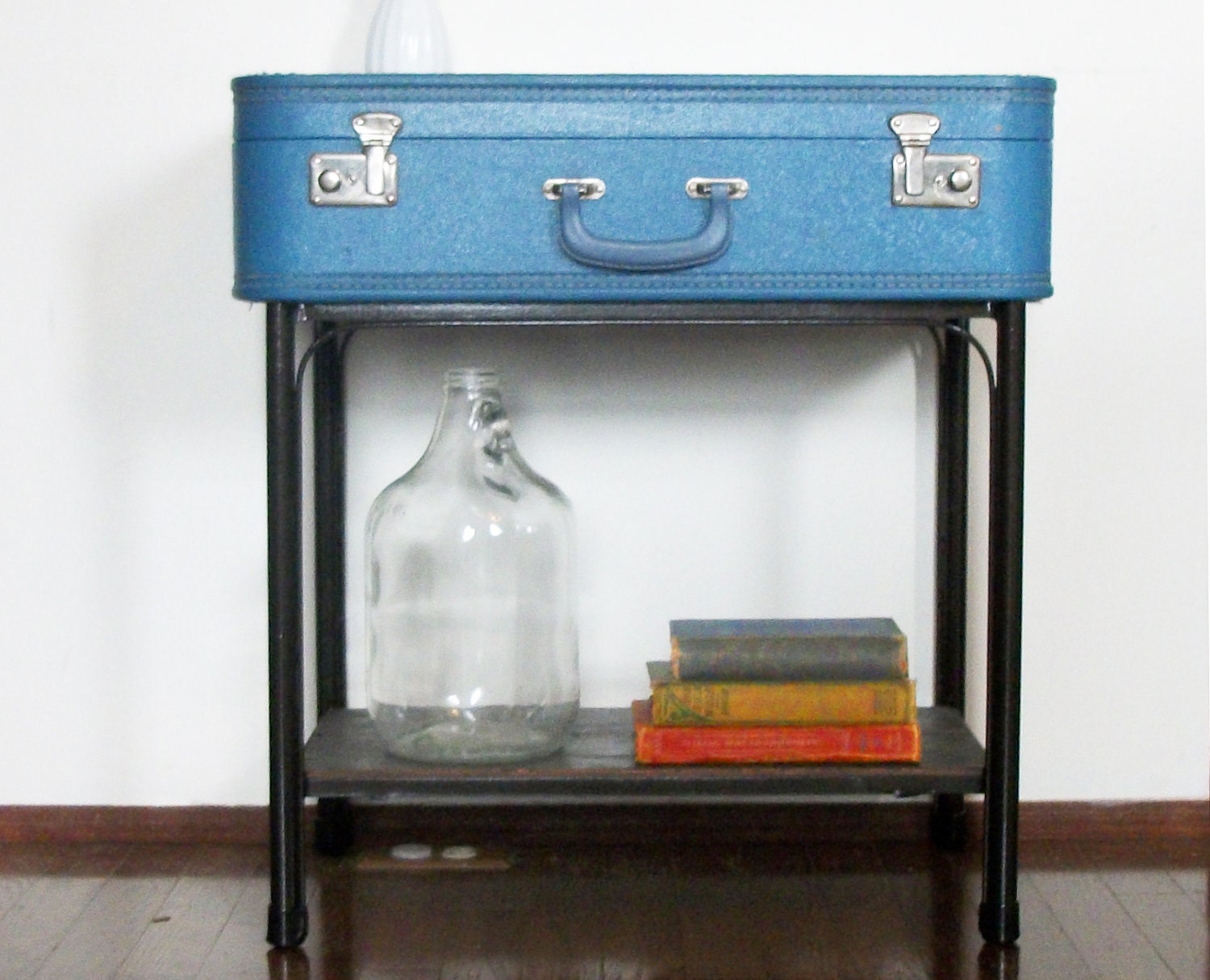 Handmade Suitcase Table on Etsy via ThreeLetterQHandmade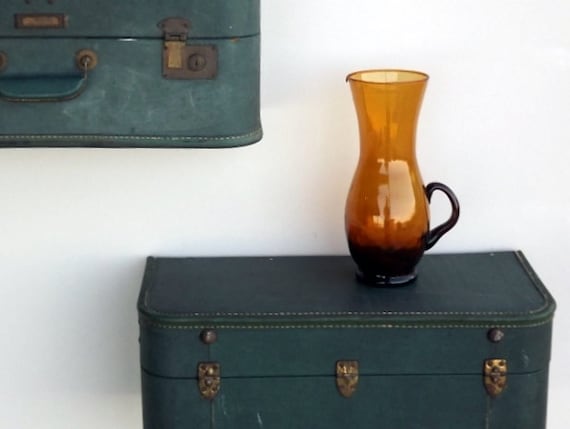 Suitcase shelves on Etsy via Quirks by Annie.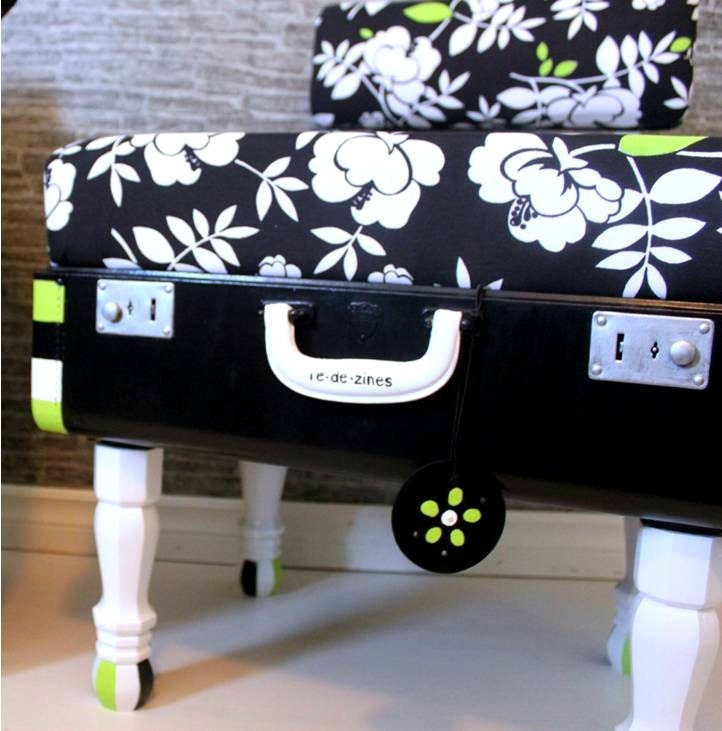 Repurposed vintage suitcase chair on Etsy via Redezine Canada.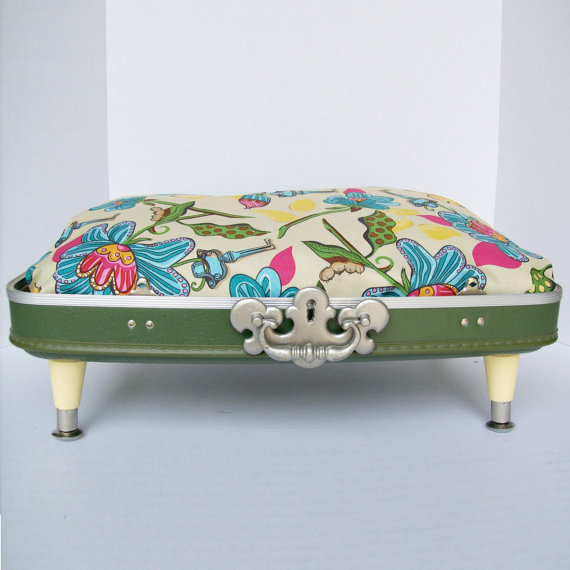 Vintage 1950s suitcase "pet bed" on Etsy via Spaghetteria. Just 50 dollars!
For more nifty DIY suitcase refurbishing ideas, see my  travel themed furniture board on Pinterest.