A few weeks ago, my car was in the shop, so Frankfurter "Frankie" von Hot Dog and I decided to make the best of the unlimited miles on our rental car and go on a road trip to Bedrock City.
Bedrock is a semi-abandoned theme park and campsite located in a windswept field in Northern Arizona, about an hour away from the Grand Canyon. Though the campsite, park, gift shop and snack bar are still an operation, the park was built in 1972 and it shows. As Roadside America explained it, "The paucity of vegetation makes this Bedrock seem like an encampment of global holocaust survivors, or one of those ghost towns built by the military to test the effectiveness of atomic bombs."
It was certainly eerie and ghost town-like when I visited. Except for a goat named Goatasaurus, I was alone.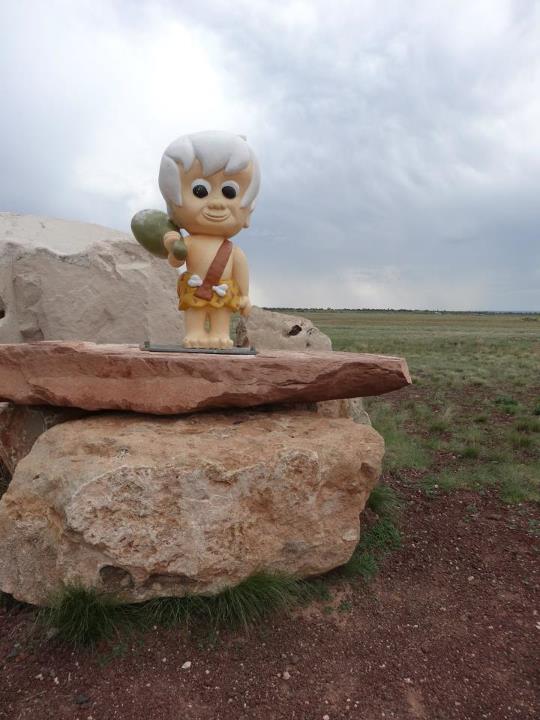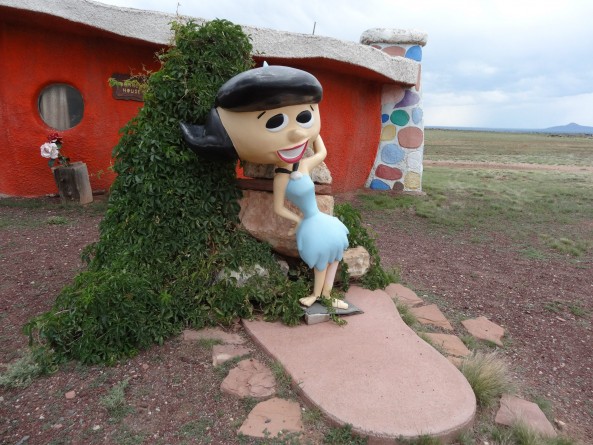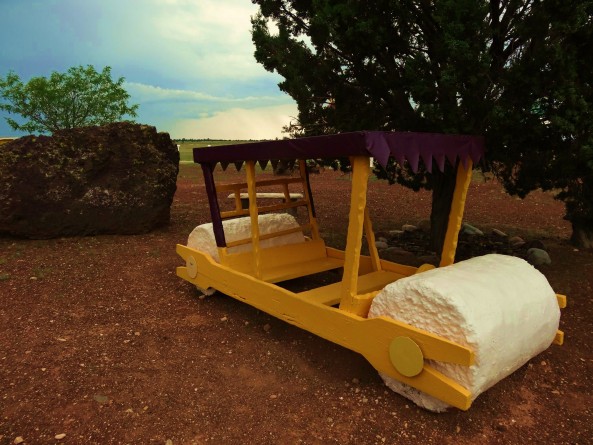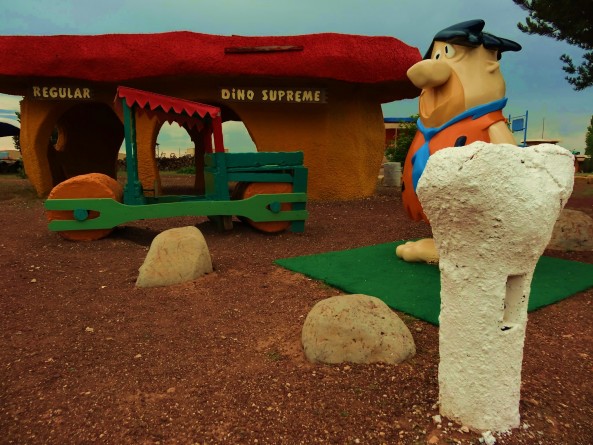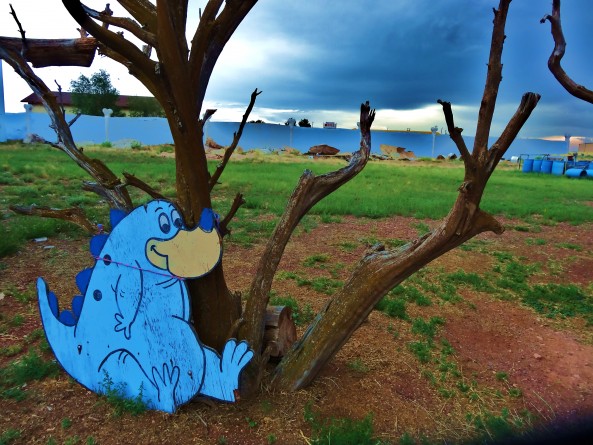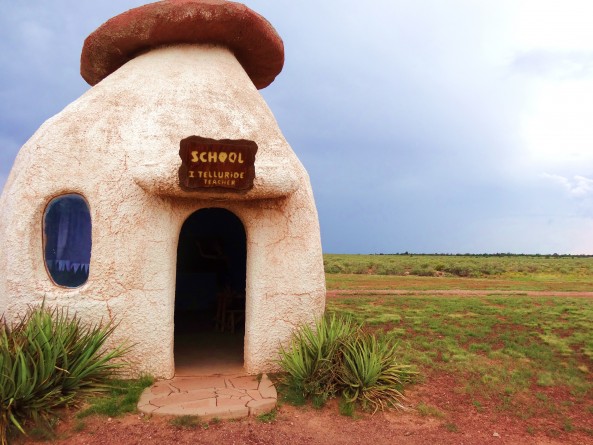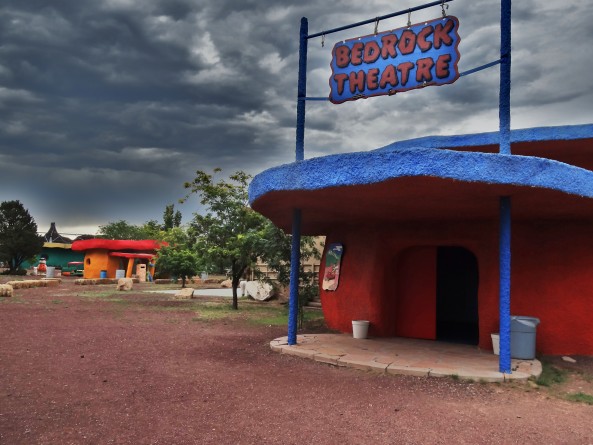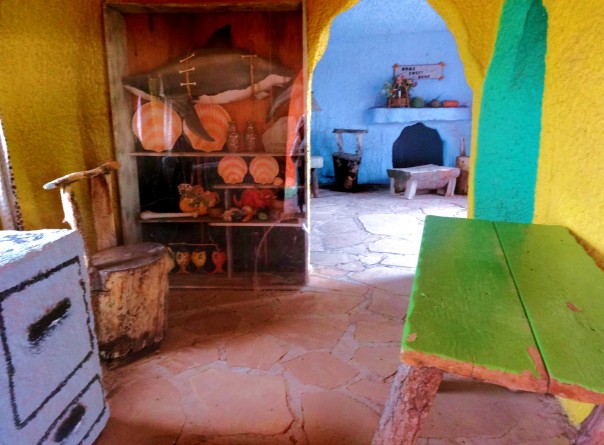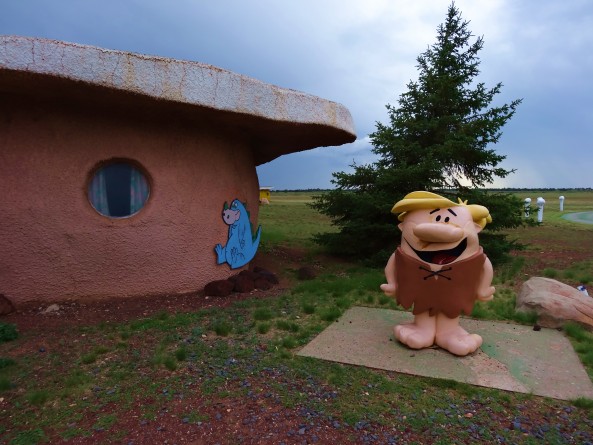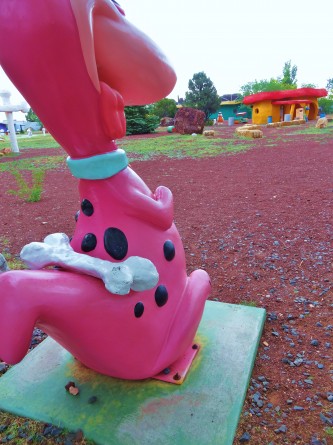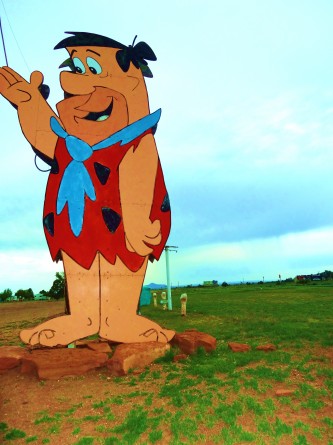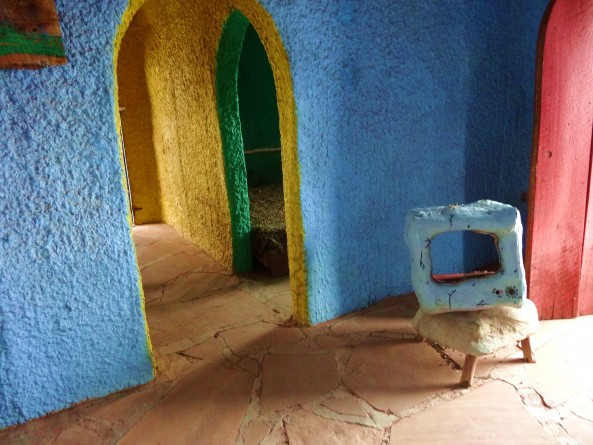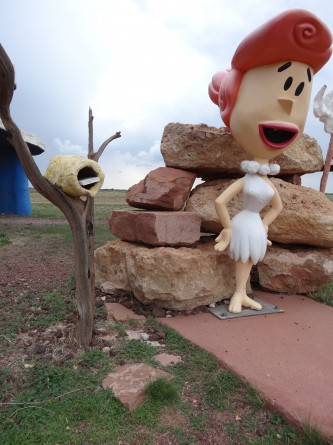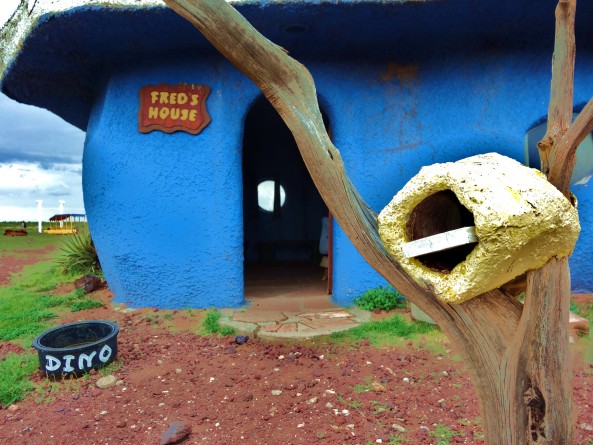 '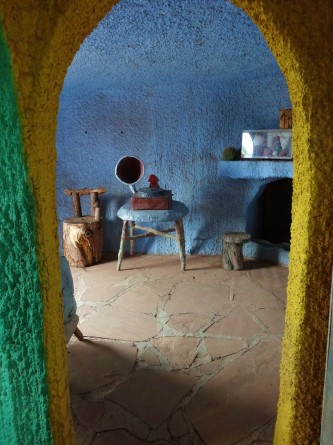 I don't know that I'd recommend a special trip to see the place (it's about 4 hours away from Vegas), but if you're headed to the Grand Canyon, it's worth a stop. It only costs $5 and makes for some fun photo opportunities.