I've been collaging up a storm recently. My latest creation might be something of interest to you, fellow travel addicts, as I've used a lot of my old postcards and travel photos. I chose to use postcards because I have an entire drawer full of them (postcards are one of the few souvenirs I allow myself to collect) and because they're thicker and more "3-d"-looking than magazine photos.
I bought this vintage gold frame at a garage sale the other day for just a dollar.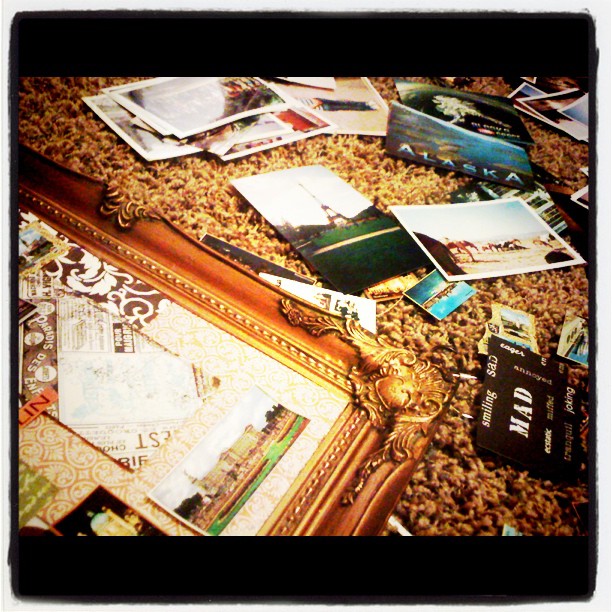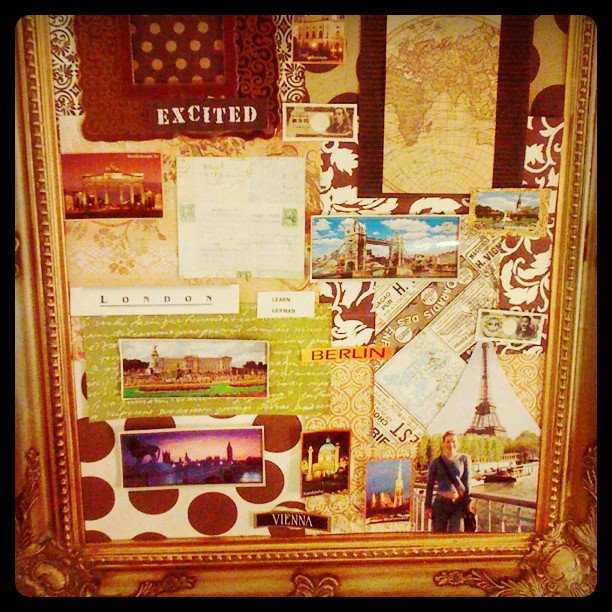 More more creative uses for postcards, check out my post on: DIY postcard wall art. Want another travel-themed collage idea? Read my post on creating a Paris/New York-themed collage.