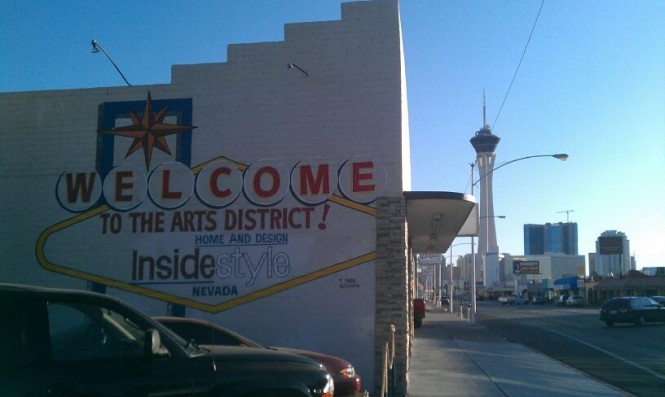 I work in the Arts District in Las Vegas (what, you didn't really think Las Vegas began and ended with the Strip, did ya?), which is a neighborhood filled with thrift stores, art galleries and dive bars. As far as artsy neighborhoods go, it's still in its infancy (it's only few blocks long), but it's growing. Zappos (the online shoe company) relocated downtown and now sponsors "First Friday" (a monthly arts and music festival).
If you go, be sure to check out:
* Casa Don Juan (it has the best Mexican food)
* Retro Vegas (a cool thrift store that sells vintage Vegas furniture. Think pink flamingos, old slot machines and neon signs)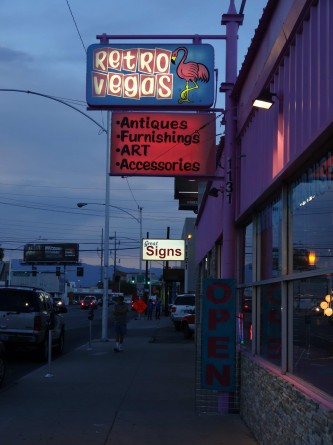 * Dinos (a quirky dive bar that has the best karaoke in Las Vegas).
There's also some pretty nifty street art and graffiti (you'll find it all on just off of Main Street and Charleston).