Last night I took part in "Blinking Man", which is an event that Las Vegas Weekly described as  "like burning man on wheels". 100s of us met at The Huntridge in the Arts District in Las Vegas and rode around on colorful, blinking bicycles to various bars in the arts district and downtown Las Vegas.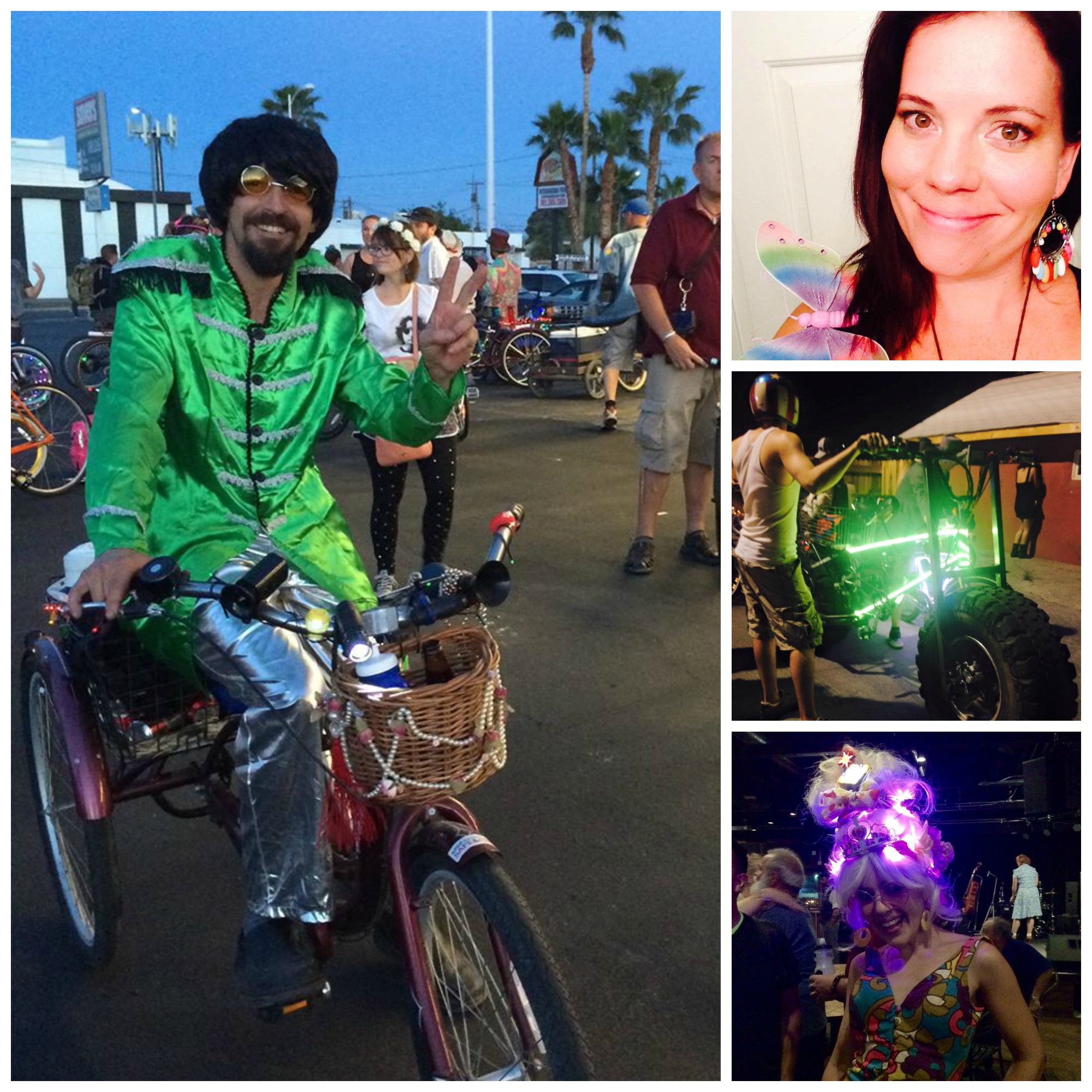 The theme of the event was "The Beatles", so some of the participants dressed up as popular characters from Beatles' songs, like a yellow submarine or Sergeant Pepper. But there were plenty of people who dressed up in random costumes (one of my friends came as a cowboy and another wore a viking costume. I came dressed as a hippie), and then there the people who opted to forgo a costume and clothing altogether (like the man roller skating in a thong. Ha).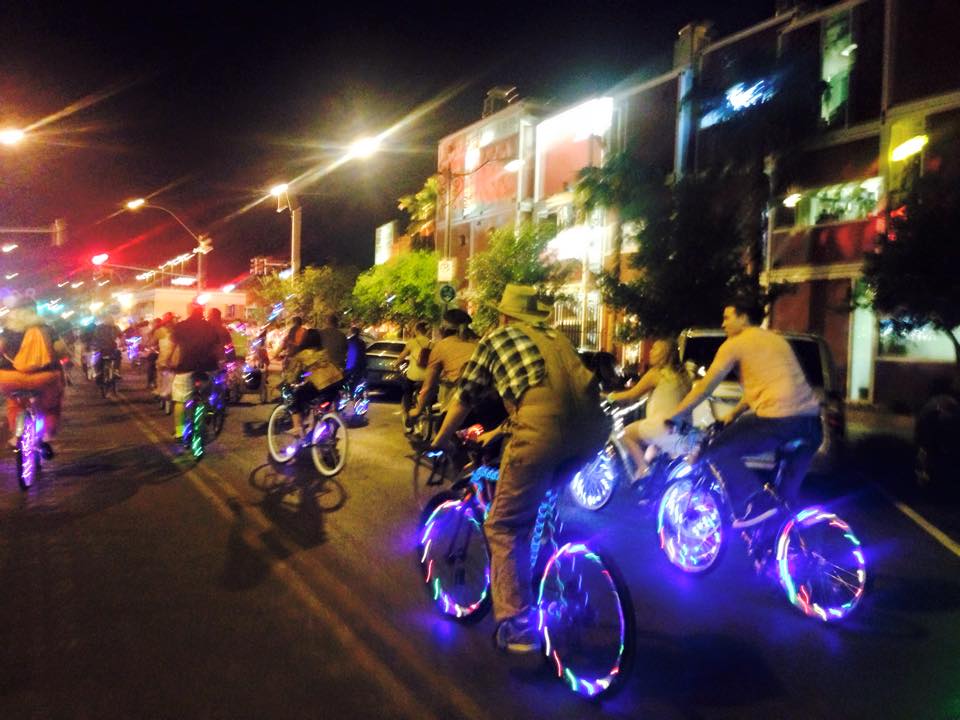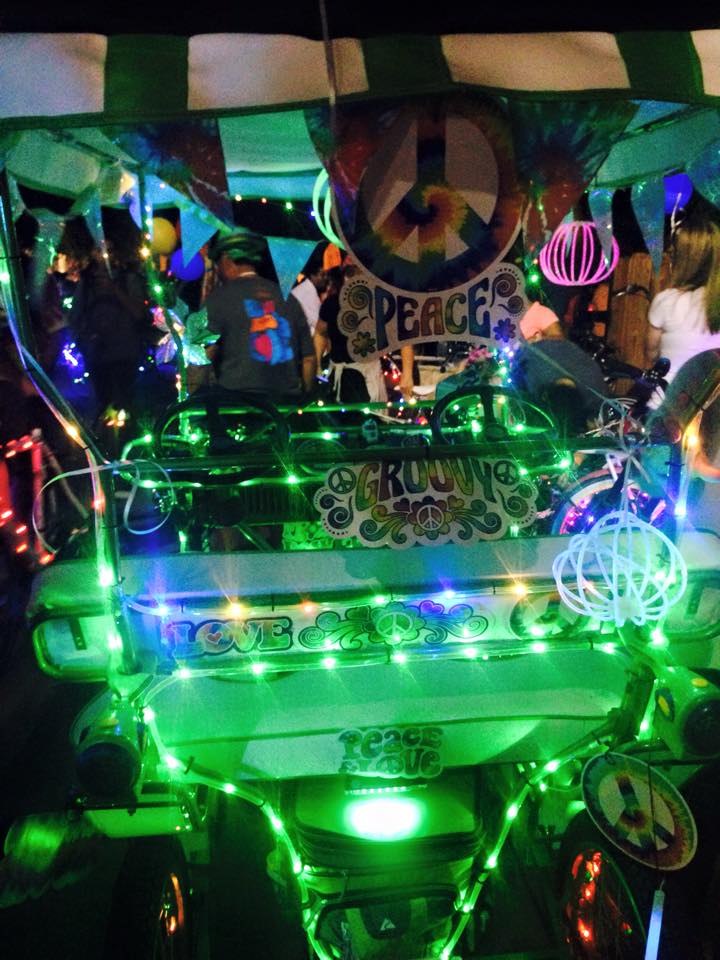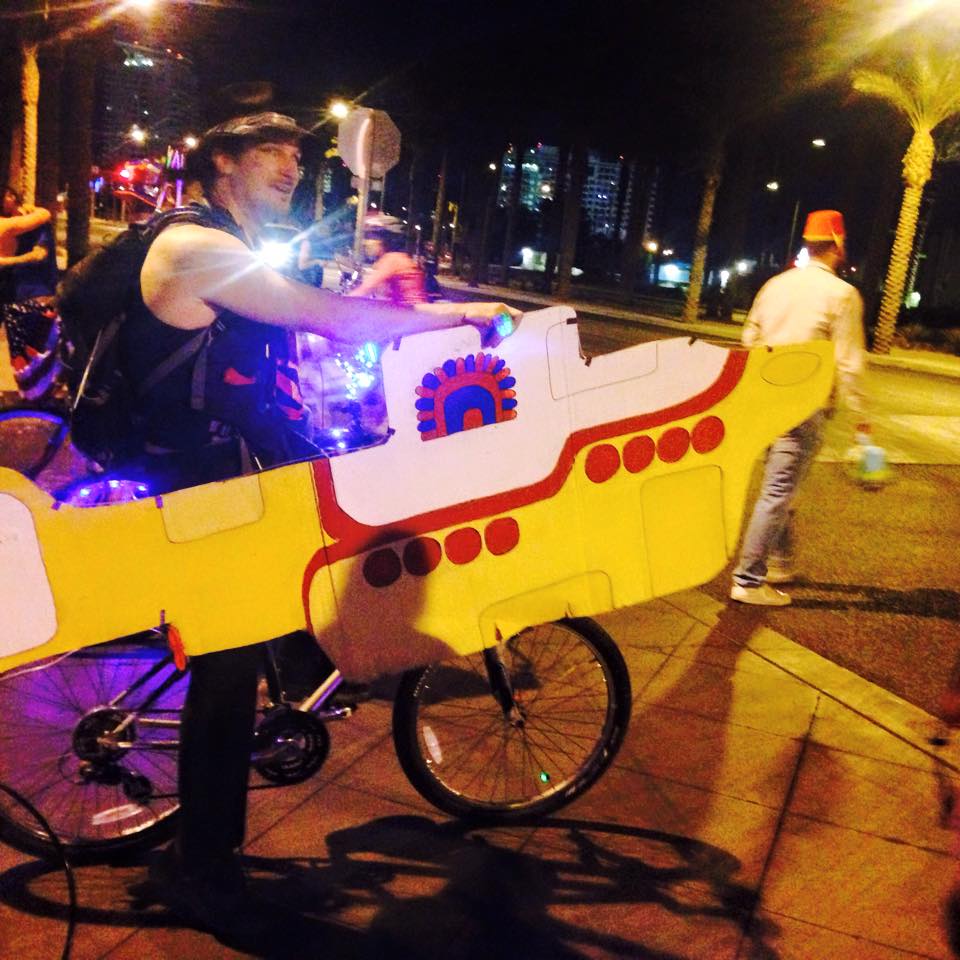 The best part of the night was the music! Many of the bikers were blaring Beatles music from the stereos on the back of their bikes and at one point everyone was singing along to "Hey, Jude". It was really cool.
I really enjoyed the event and would recommend it to anyone looking for a truly unique downtown Vegas experience. I can't remember the last time I laughed so hard!
You can learn more about upcoming Blinking Man events in Las Vegas by following their Facebook page: https://www.facebook.com/blinkingman. Maybe I'll see you there?