Fairytales may not be real but the eight whimsical vacation destinations on this list are. Read on to discover where to go when you're craving a novel-worthy escape from reality.
1. Goblin Valley State Park, Utah
Fairytale Film: The Labyrinth
Discovered in the 1920s, Goblin Valley earned its unusual name thanks to the thousands of mushroom-shaped rock formations scattered along the hillsides, some of which, under the right light, appear to have monster-like faces. Though these sandstone rocks, called "hoodoos", may look otherwordly, they're actually the result of entirely earthly causes: thousands of years of weather erosion.
If you visit Goblin Valley (located near Green River, Utah), go at sunrise or sunset when the rocks are cast in dark shadows and take on an especially eerie look.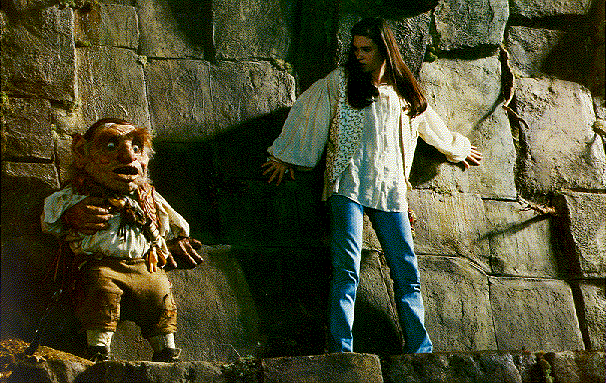 Goblin from the 1986 film "Labyrinth".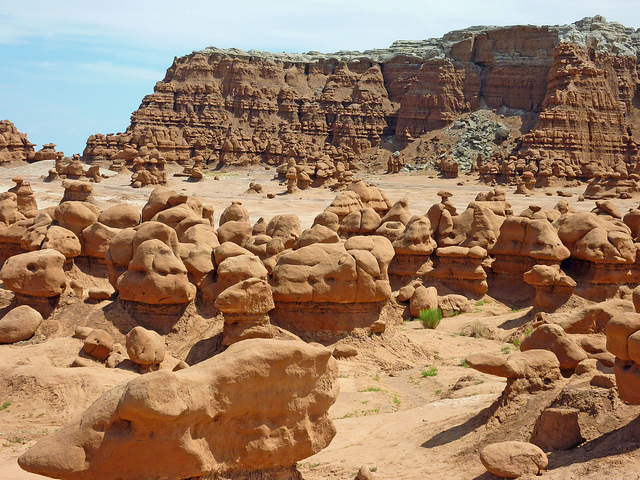 Photo by 
Frank Kovalchek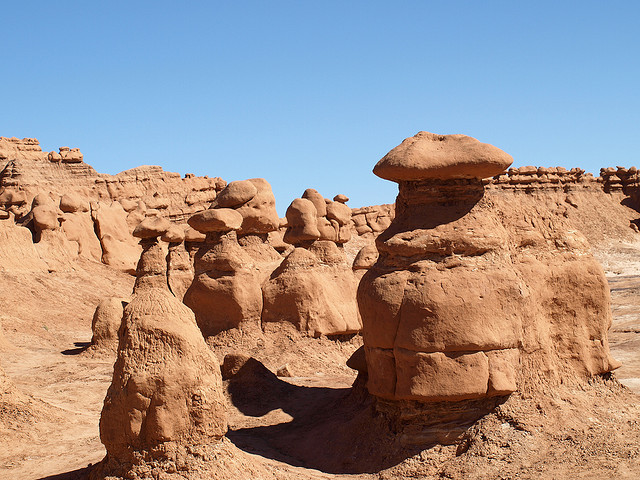 pspechtenhauser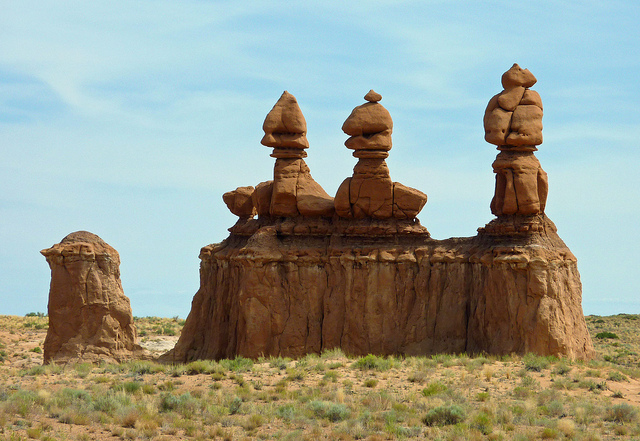 2. Kakslauttanen Igloo Village, Finland
Fairytale Film: The Chronicles of Narnia
Though this resort in Lapland, Finland, has 40 log cabins, the world's largest smoke sauna, and a bar and chapel made entirely of snow and ice, what makes this hotel famous is its snow and glass igloos. Though the glass igloos have see-through ceilings (making them ideal for viewing the Northern Lights), they're heated, so guests can enjoy the cold without actually being cold. Igloo Village is open from December until the end of January.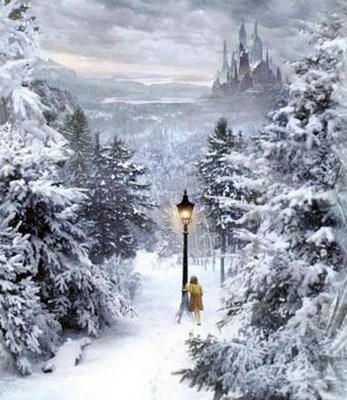 Photo by: Visit Finland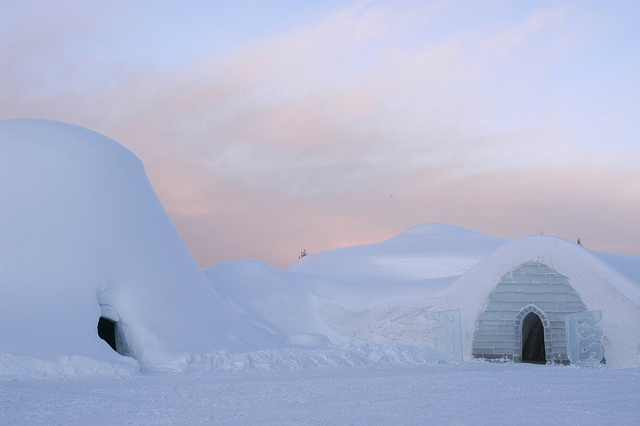 Photo by Visit Finland
3. Elf School, Reykjavik, Iceland
Fairytale Film: Elf
With it's volcanic hot springs, fields of lava rocks and thousands of waterfalls, the fantasy film-worthy landscapes of Iceland makes a fitting location for a school that educates its students on the habits and behaviors of magical creatures.
According to a study conducted by University of Iceland,  while only 8 percent of Icelanders claim to believe in elves with full certainty, 54 percent of Icelanders concede that it's possible or likely that they may exist. 
Given the results of this study, perhaps it is then unsurprising that a place like The Icelandic Elf school exists. The school (which mostly attracts tourists) teaches its students about the 13 different types of elves that purportedly live in the rocky terrain of this volcanic island nation. In addition to earning a diploma in "elf studies", students can also learn about other key characters in Icelandic folklore, such as fairies, gnomes and spirits.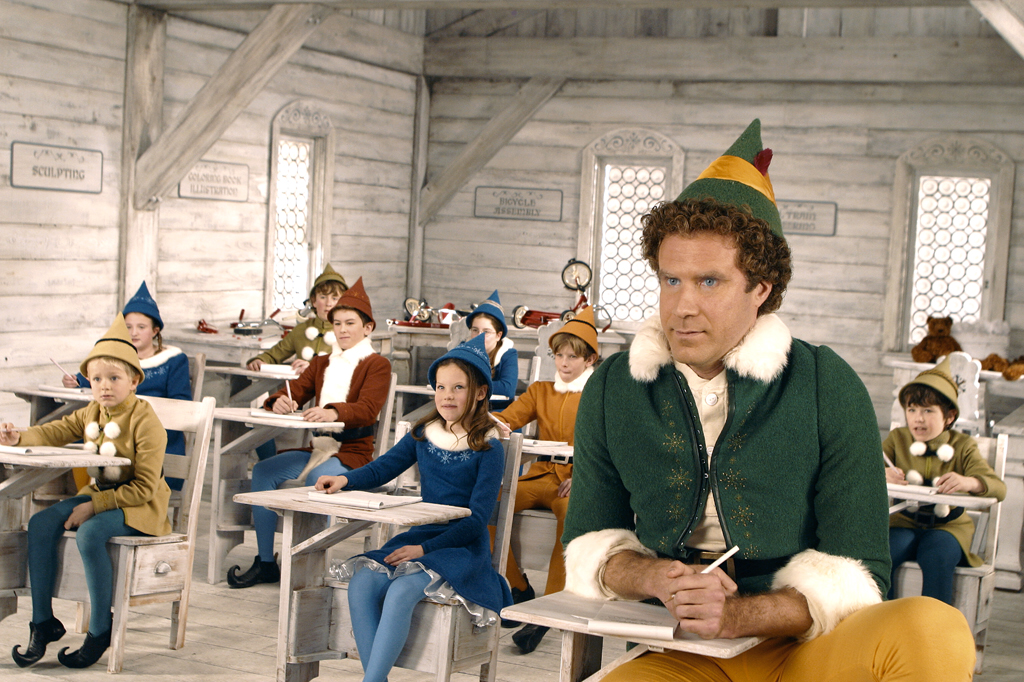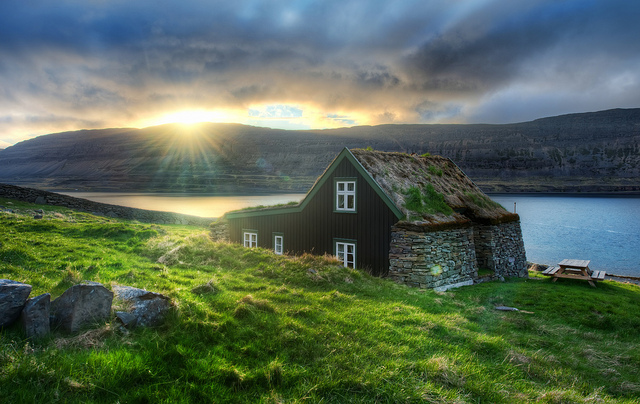 Photo by: Trey Ratcliff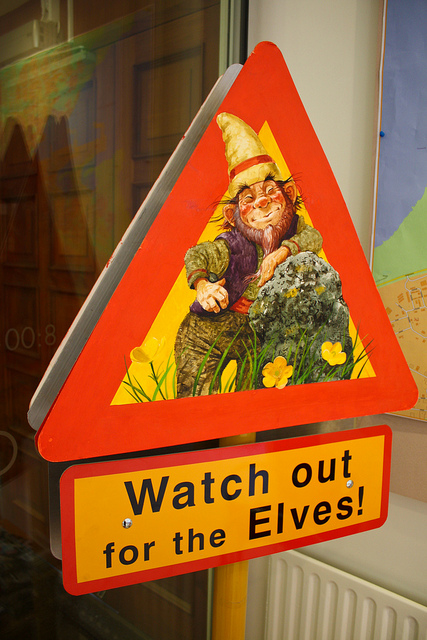 Photo by Shadowgate
4. Treasure Island Hotel and Casino, Las Vegas
Fairytale Film: Treasure Island
The Treasure Island Hotel and Casino, built in 1993, is one of the most recognized Vegas hotels on the strip. Though not nearly as pirate-themed as it once was (in an effort to move away from it's kid-friendly image, the hotel has been repainted and its signage changed to reflect a sleek and more modern image), Treasure Island still retains some of it's campy appeal in its nightly show, "The Sirens of TI".
Performed in the man-made lagoon in front of the hotel, the show features explosions, a battle between pirates and nearly nude "sirens" and a finale that includes a sinking pirate ship.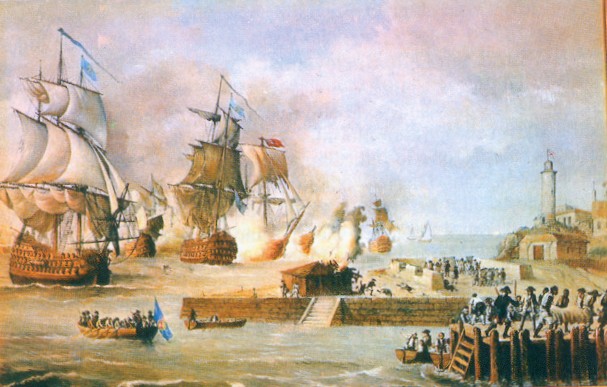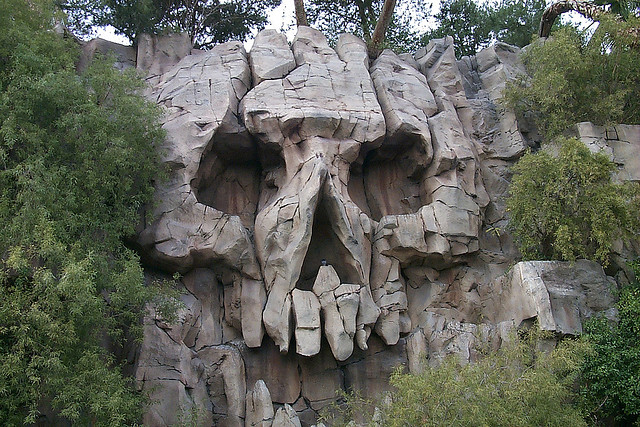 Photo by Paul Mannix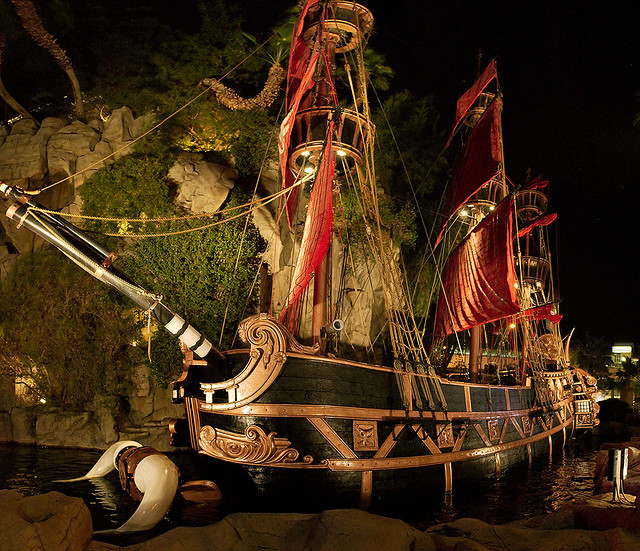 5. The Garden of Cosmic Speculation
Fairytale Film: Alice in Wonderland
Though the 30-acre "Garden of Cosmic Speculation" is located at the private residence of a landscape architect in Scotland,  the garden is open to the public on a select few days a year.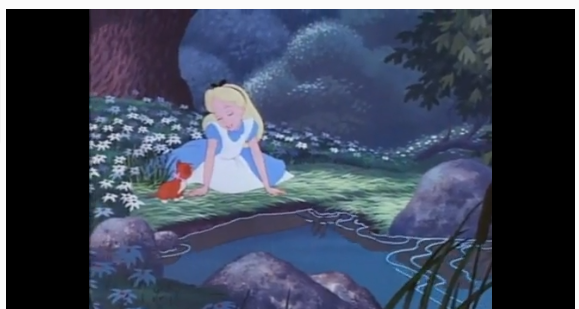 Photo by Flexdream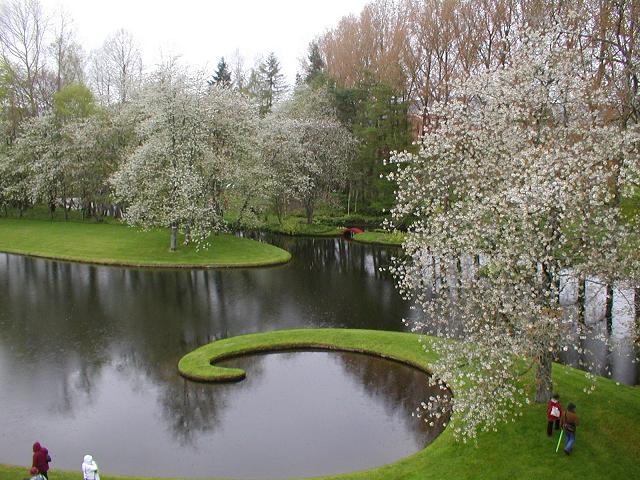 Photo by
Flexdream
6. Glowworm Caves, Lake McLaren, Tarunga, New Zealand
Fairytale Film: The Little Mermaid
Two hours from Auckland, in Waitomo, New Zeland, sit the Waitomo Glowworm Caves. Glowworms the size of mosquitoes, thousands of them, twinkle from the limestone above the freshwater Waitomo river. Visitors can see the glowworms by taking a riverboat tour to the Glowworm Grotto, where the cave ceiling resembles a starry night sky.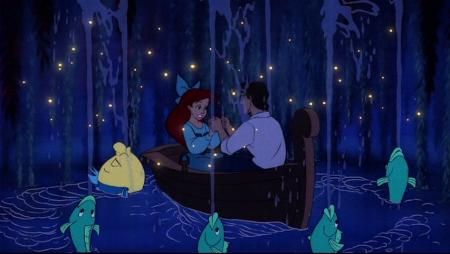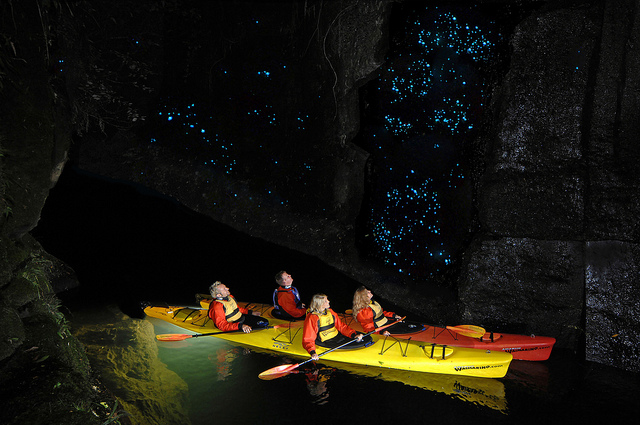 Photo by
Neverunprepared
.  
7. Neuschwanstein Castle
Fairtale Film: Sleeping Beauty
Built in the 1860s in Bavaria, Germany, the Neuschwanstein castle was once the private residence of a German king. If the castle looks familiar, it's because Sleeping Beauty's castle (which exists in Disneyland in California) was modeled after Neuschwanstein.
According to Wikipedia, Neuschwanstein attracts 1.3 million visitors per year, with up to 6,000 per day during the height of the tourist season.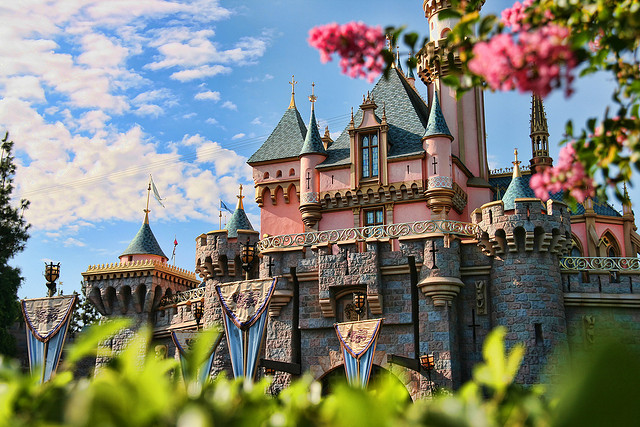 Sleeping Beauty Castle at Disney Land. Photo by Andy Castro.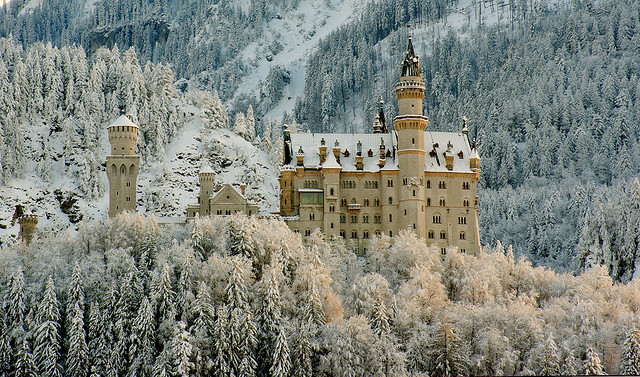 Photo by Luis Miguel Justino
8. Colmer, France
Fairtale Film: Beauty and the Beast
Take a stroll down the cobblestone streets of the French town Comar and you may feel as though you've stepped back in time to medieval Germany or perhaps, Venice. Located minutes from the German border, it's not uncommon to see Colmar's citizens speaking German or snacking on some schnitzel as they stroll down the town's cobblestone streets. Colmar is also known as "Little Venice" due to the city's canals and waterways. On Friday and Saturday nights, the city's churches, fountains and squares are lit up with blue, green and red lights, which further add to the fairy tale-quality of the city, especially on snowy nights when icicles twinkle like dangling blue sapphires.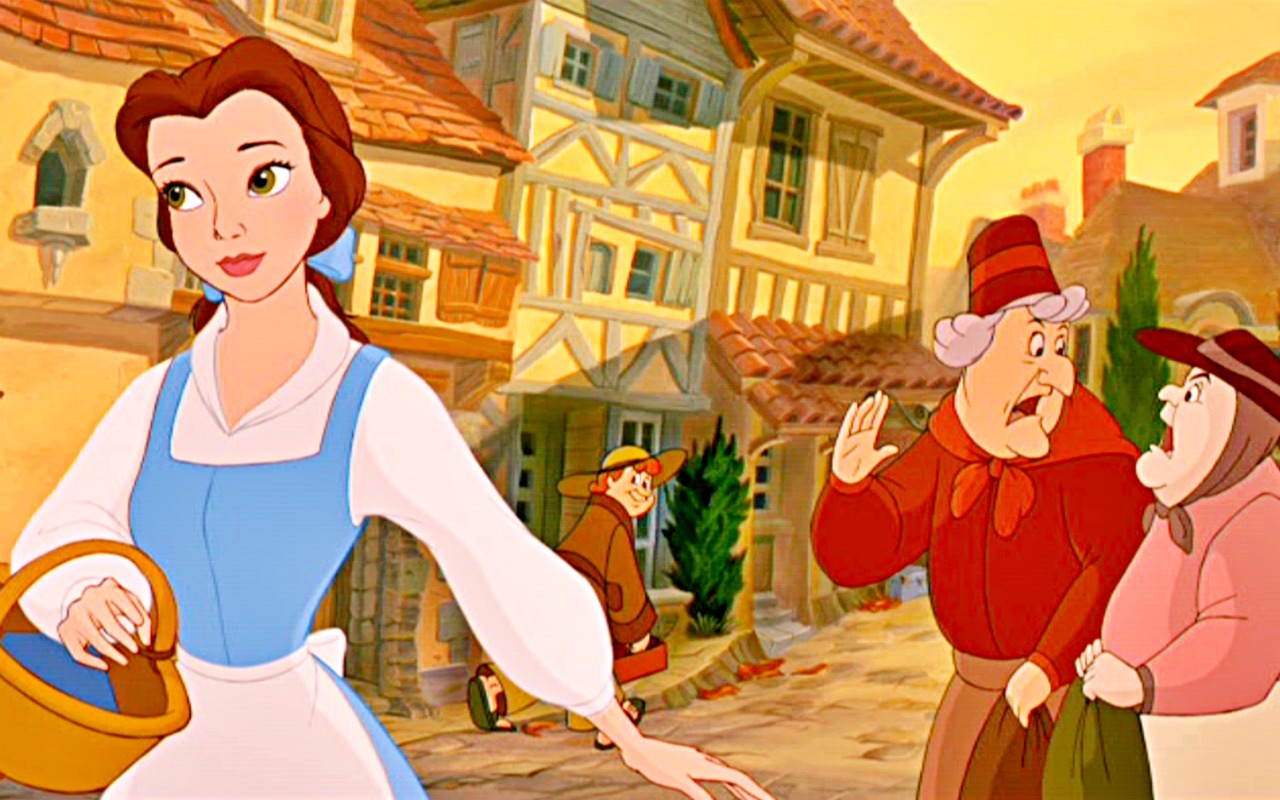 Photo by:
Nikkodem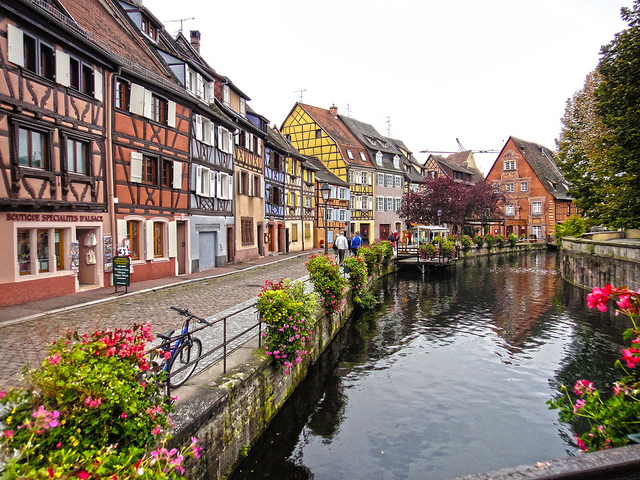 Photo by
Fonzie D
    Main photo image by: 
Alexander Shchukin
Have you visited any of these whimsical places?