Got a travel addict who has a birthday coming up? Or wanna buy me a present because I'm your favorite travel blogger? Well then…here ya go. I'd like one of each, please. 🙂
1. A Unique Luggage Tag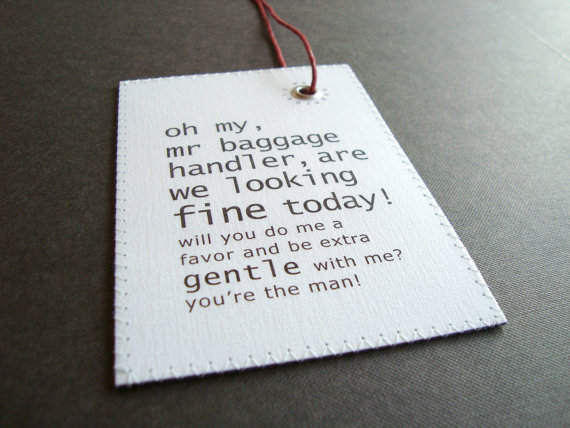 A cute luggage tag (which can be customized to include your name and address) available on Etsy.com. $25.00
2. A Travel Jewelry Box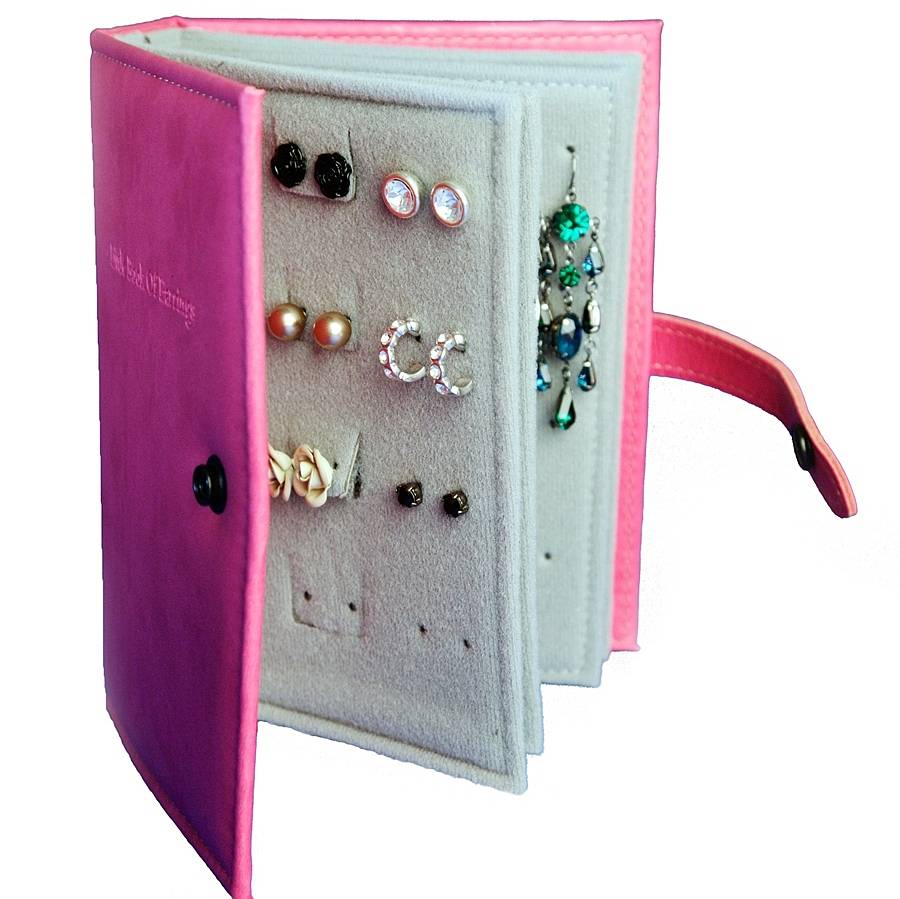 Traveling jewelry box (it can hold up to 12 earrings). Available in multiple colors here. It's expensive ($42.00 ), but I think it'd be easy enough to make one on your own using some felt and a photo album.
3. A Waterproof iPhone Case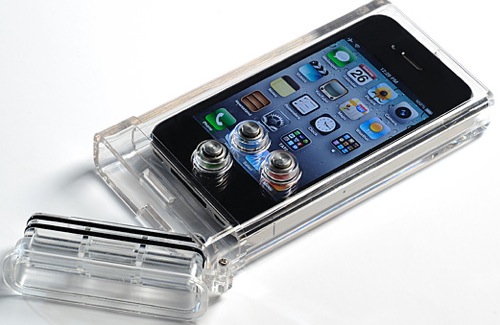 This case allows you to take your smart phone with you when you swim, surf or scuba dive (it can tolerate water depths of up to 100 feet). It's pricey though (85 bucks!).
4. A Cute Travel T-Shirt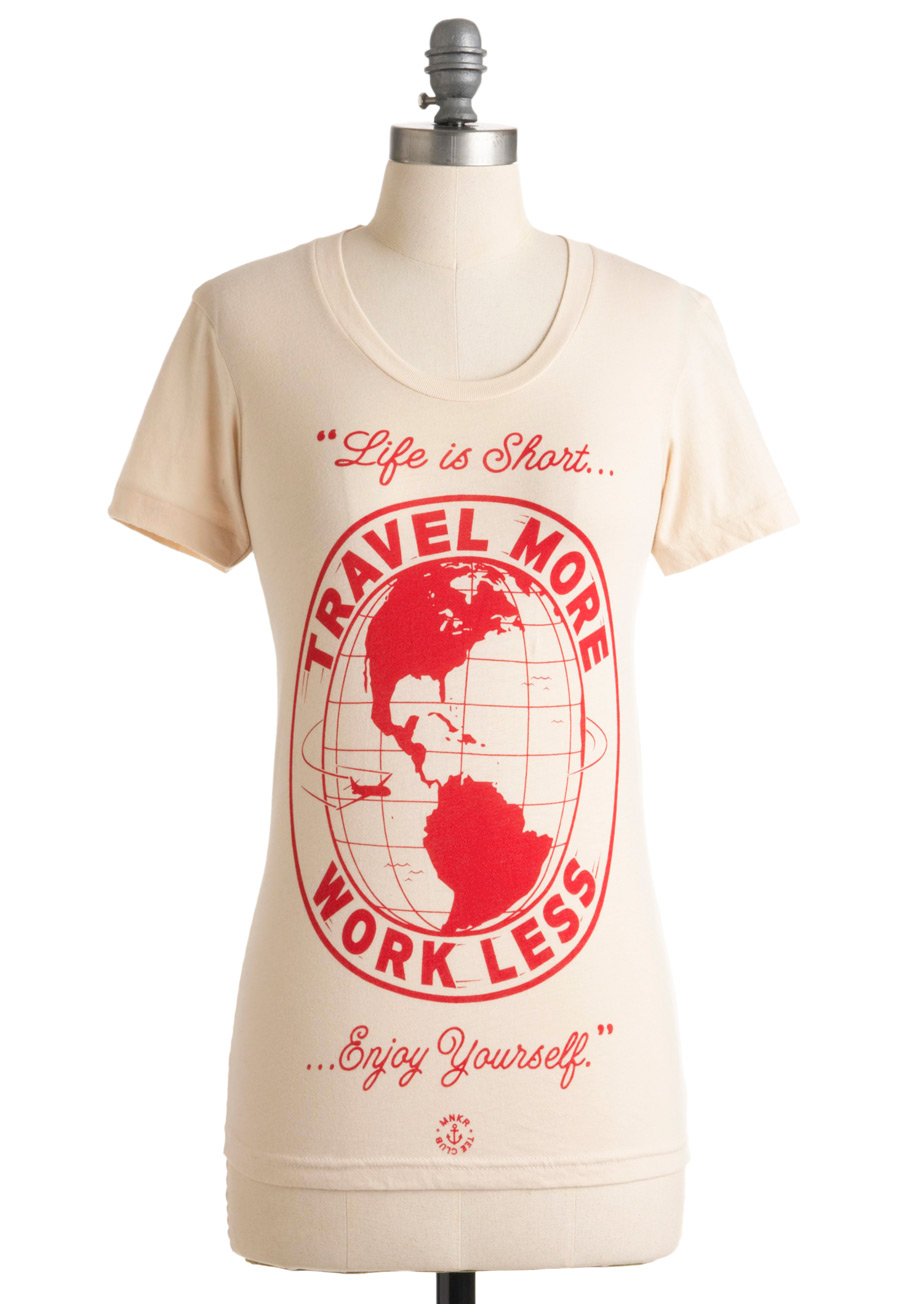 I love this shirt! Made from cotton and just $28.00
5. Underwear with Secret Pockets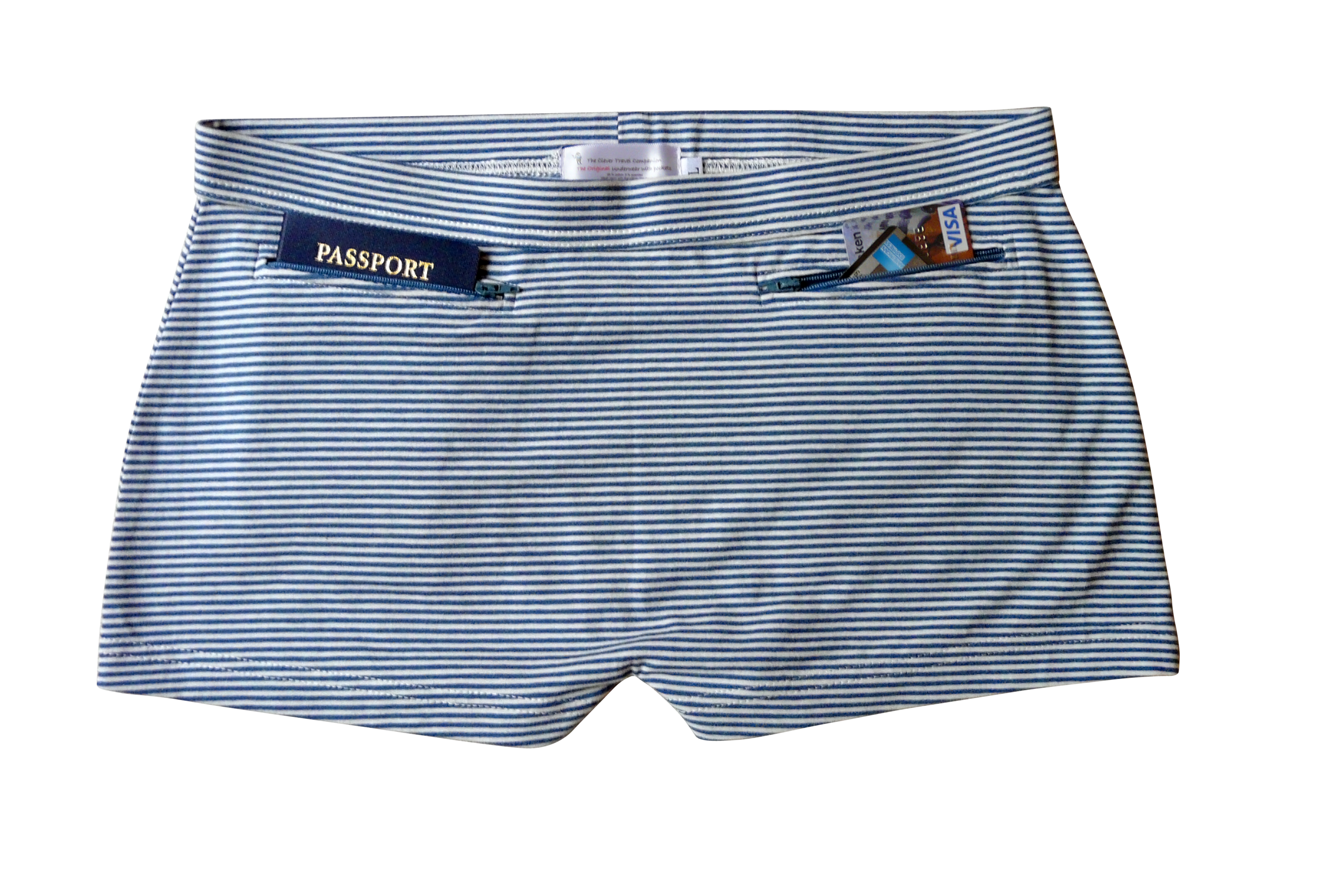 .
Underwear with hidden pockets for your cash, credit cards and passport. Clever…but what do you do when the customs agent asks to see your passport? Pull down your pants? Between $17 and $25. Available here
For more gift ideas, check out my posts on travel-themed furniture and travel-themed fashion.