Ok, so I'm sorry for neglecting this blog over the last few weeks but I have a great excuse: I've been maddeningly busy! It's true. Here's the photographic evidence.
In the past 30 days, I…
Visited Northern California…twice
Flew to New York for four days to be in a college friend's wedding
And completely re-fell in love with the fall foliage. We don't get much of that here in the desert.
Went Cliff Jumping*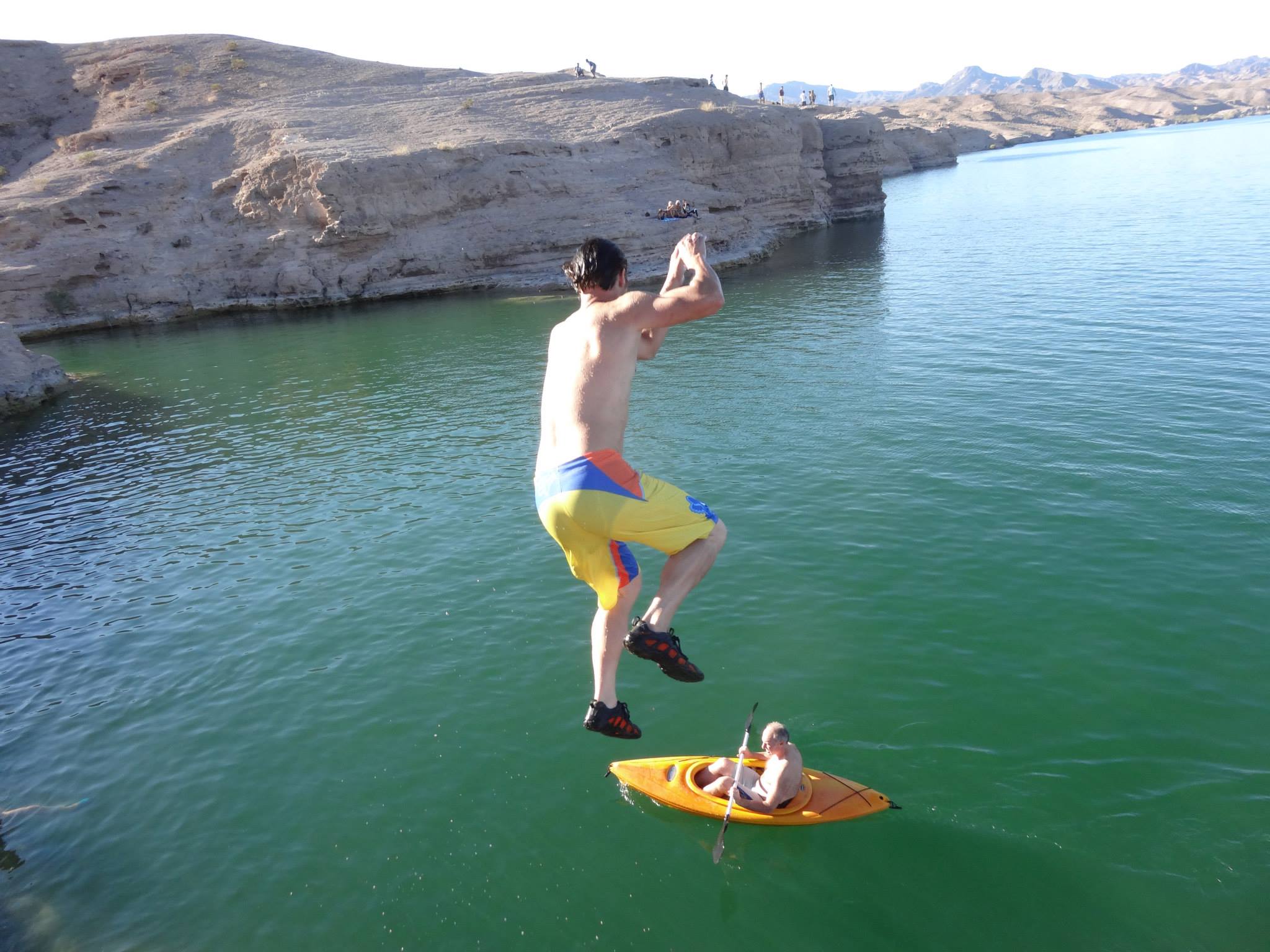 *That's not a picture of me (Duh). But I did jump off this 30-foot cliff.
Went Camping in 30-Degree Weather
It was freezing! Some friends and I went camping at Mt Charleston, which is only about an hour north of Las Vegas, but the elevation is much greater (its 11,916 feet tall – that's 3,632 meters), which means that its usually a good 30 degrees cooler there than it in Las Vegas. While this is great news in the summer (when the Vegas valley can get as hot as 120 degrees Fahrenheit) it makes for somewhat extreme mountain camping conditions in the fall and winter. Although it wasn't as cold as it was when I went camping there in February, it was still cold – 30 degrees cold – and I hadn't been as prepared as I should have been. I really need to get me some cold weather camping gear (one of my friends had a heater in his tent…genius!).
Took a Roadtrip to LA for My Birthday
And then Yesterday I…
Almost Died While Hiking Through the Arizona Desert*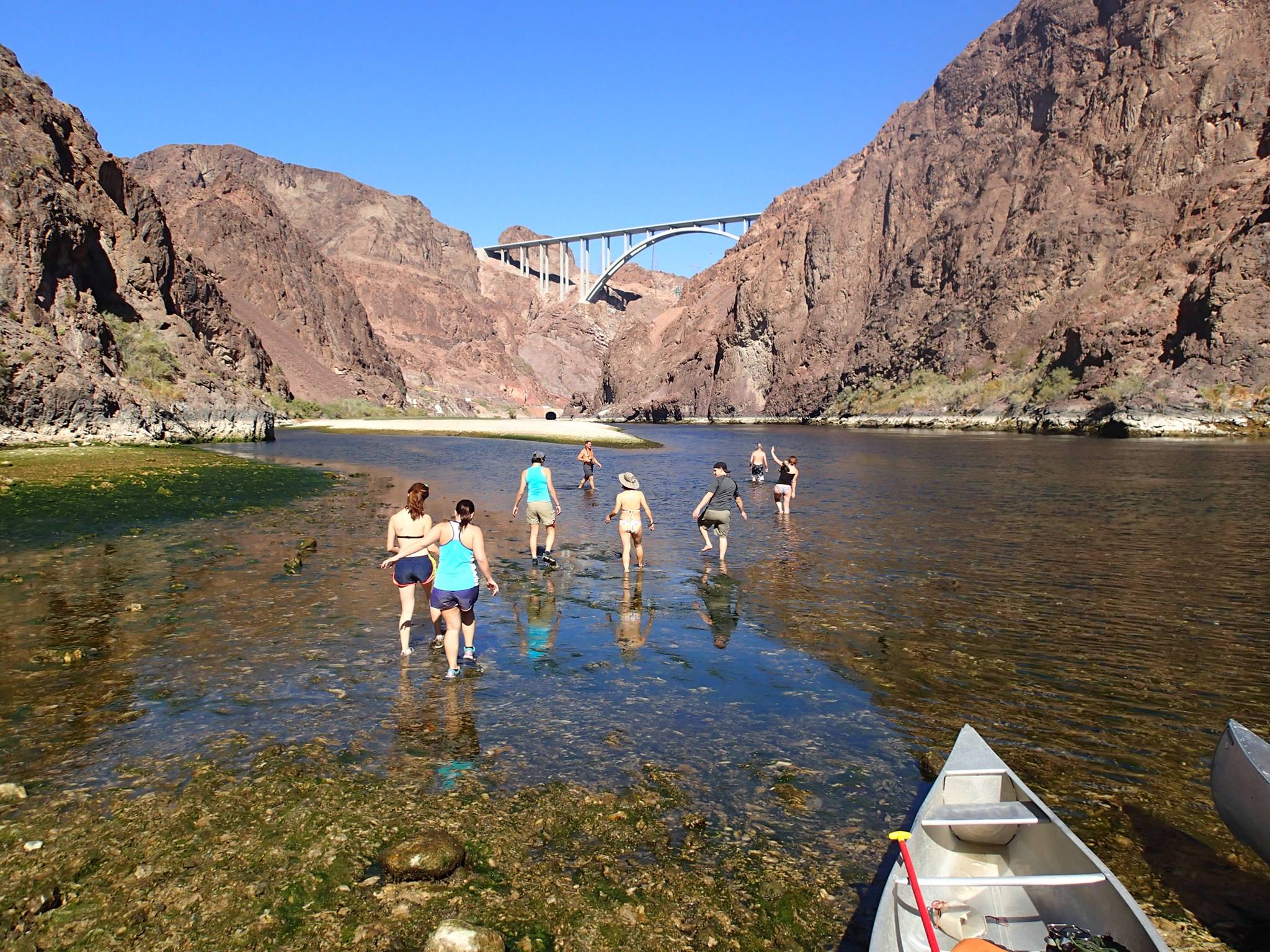 *Ok, so maybe not so much. I didn't almost die…but but after five hours of rock climbing, scrambling and hiking uphill in the sand, my muscles certainly felt like they wanted to. Then there's the fact that I got attacked by a poisonous velcro plant and hurt my wrist while sliding falling down a giant boulder…but I'll have to tell you more about that later.
So. As you can see, every weekend in the past month has been packed full of activities that (sadly) have not included spending some quality time with the old blog-a-roo.  But that'll change soon! I promise.
Here's what I was doing this time last year (cause I bet you were just dying to know, huh?): http://www.takenbythewind.com/2012/09/09/fred-flintstone-horse-race-coyotes/
What have you been up to the last month?