This past fall I went camping in Joshua Tree National Park. I wasn't expecting much out of Joshua Tree because I figured it was just a bunch of rocks and weird-looking trees and what would be cool about that? And yeah, it was just a bunch of rocks and weird-looking trees but somehow that turned out to be a winning combination (I know. Who knew?). I think Joshua Tree officially beats out Bryce as my favorite national park. I highly recommend camping at The Jumbo Rocks campground; it's like waking up on an alien planet. Pretty neat!
Adding to the appeal of Joshua Tree was, of course, the weirdo art (cause I'm teeny bit obsessed with weird art!). Here are some photos from two of the exhibits I visited.
Noah Purifoy's Outdoor Desert Art Museum
Location: Joshua Tree
Cost: Free!
The 7.5 acre "museum" (junk yard?!) is located off of a dirt road in the heart of the town of Joshua Tree. The artist, Noah Purifoy, created all of his sculptures between 1989 and 2004.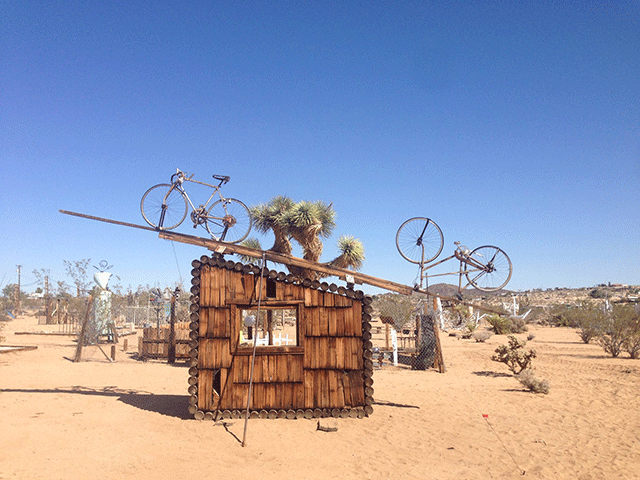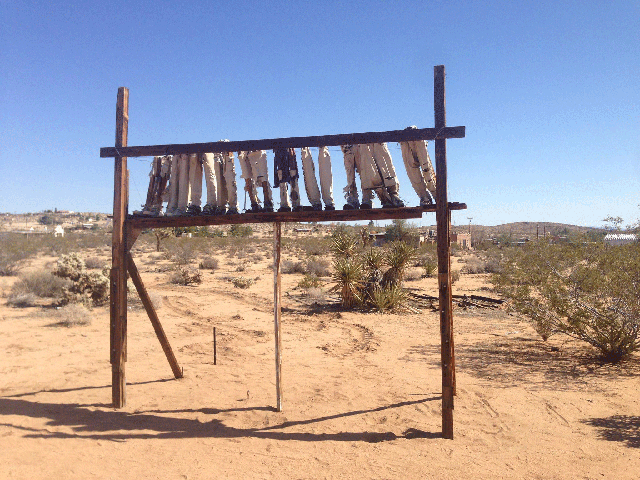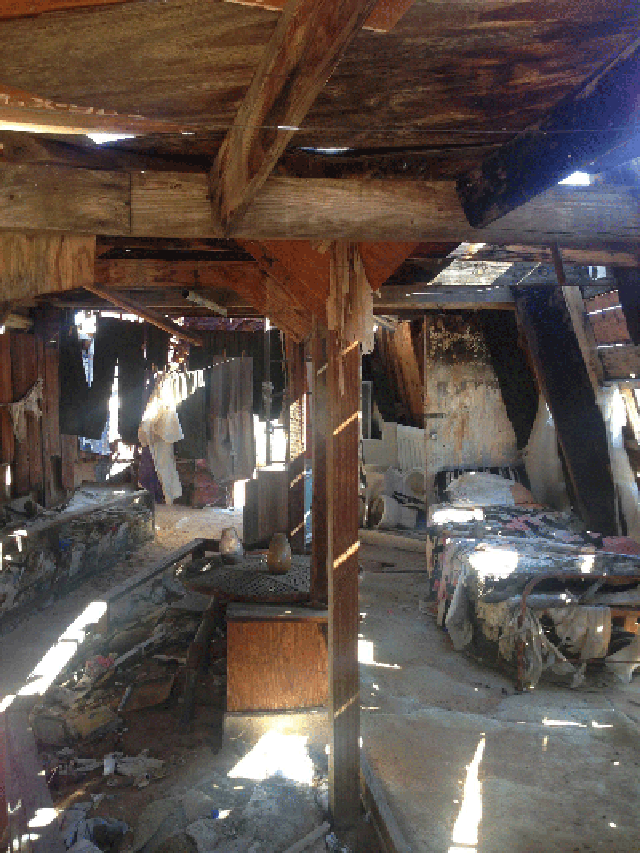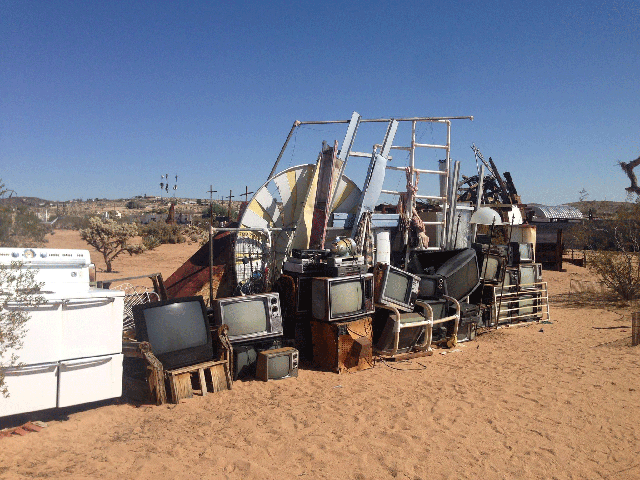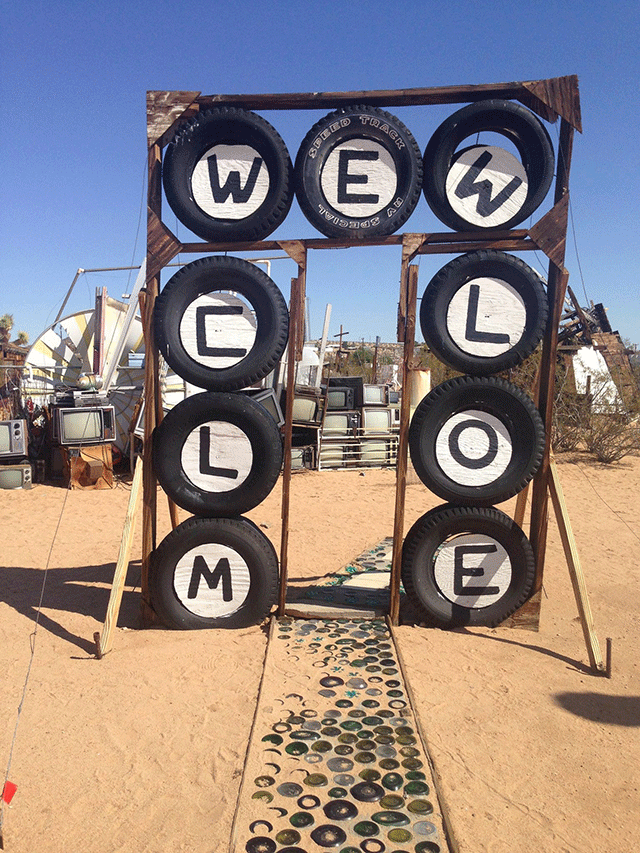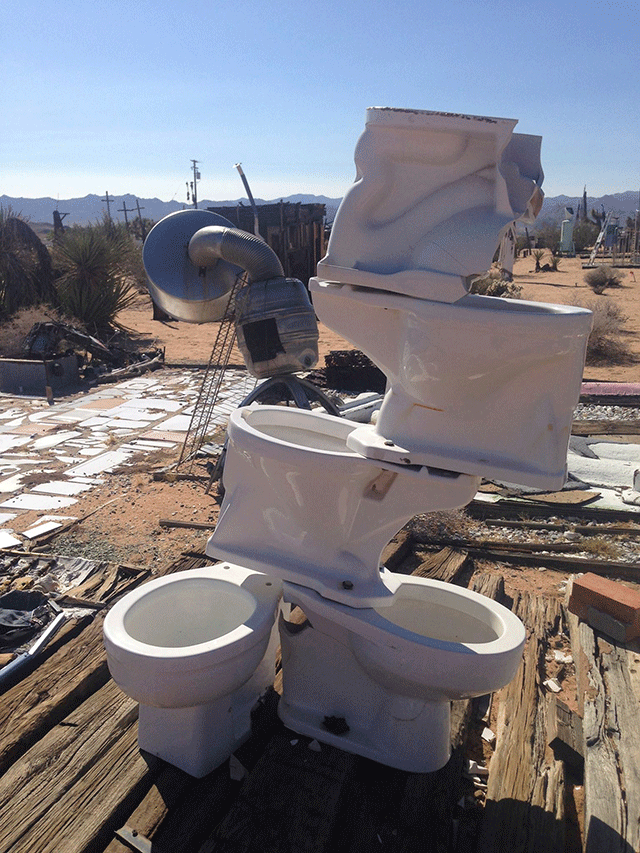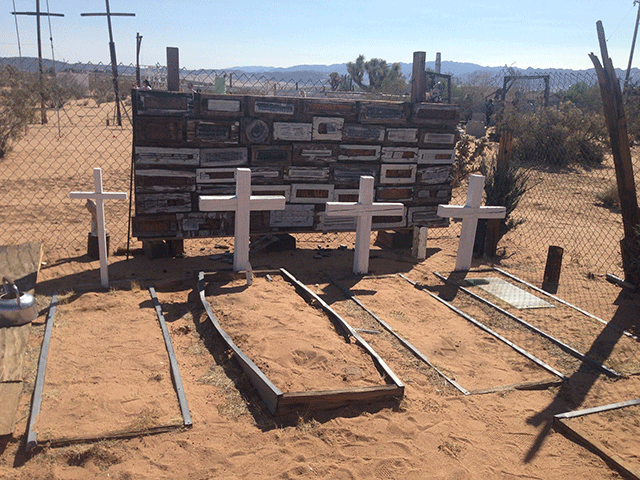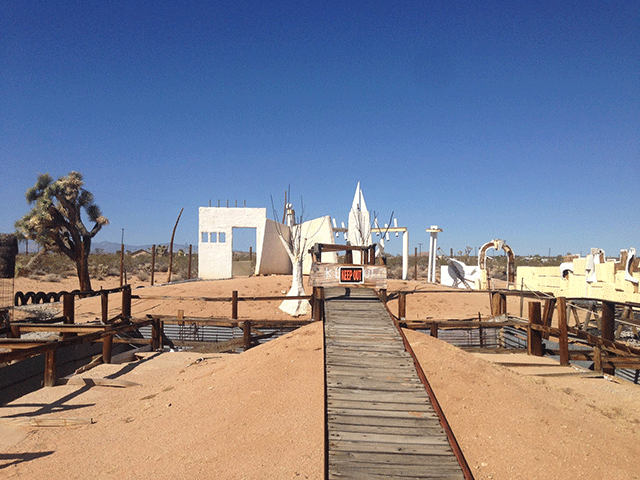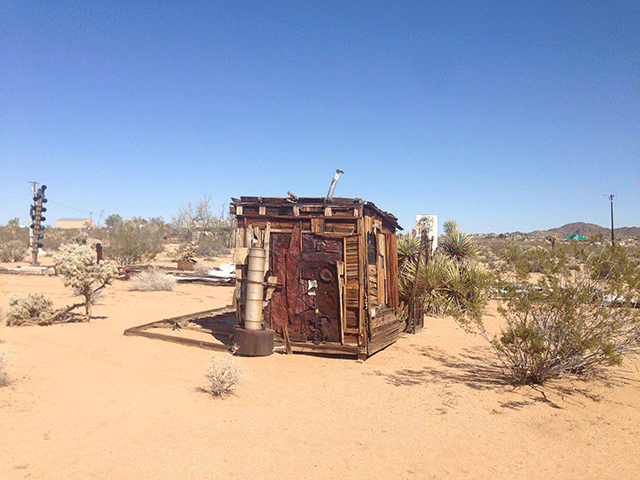 The Glass Outhouse Art Gallery
Location: The town of 29 Palms, California (30 minutes outside of Joshua Tree)
Cost: Free!
This is about 30 minutes outside of Joshua Tree, but it's on the way if you're driving to Las Vegas, which makes it a quick roadside stop.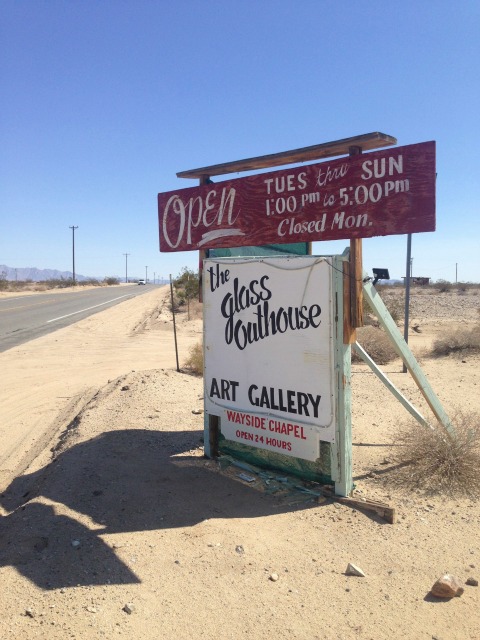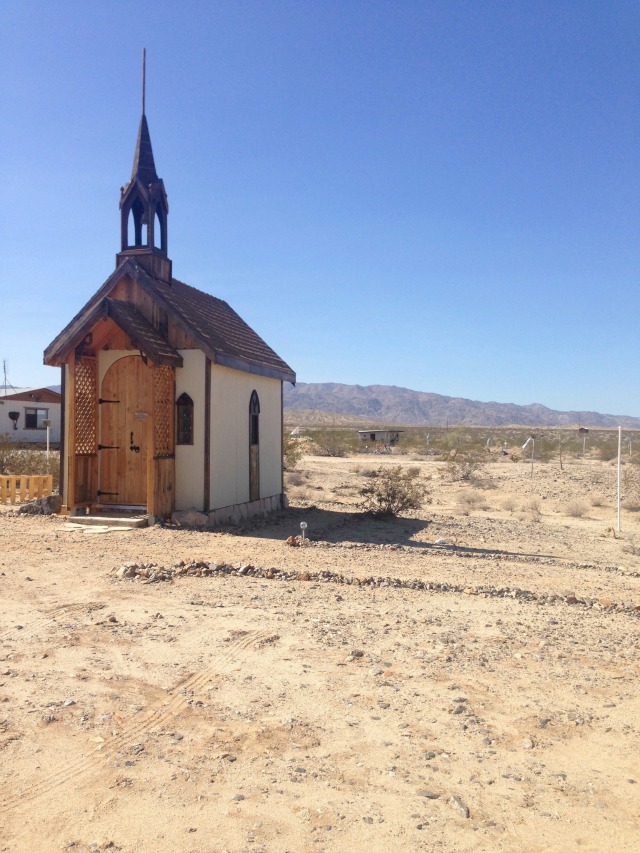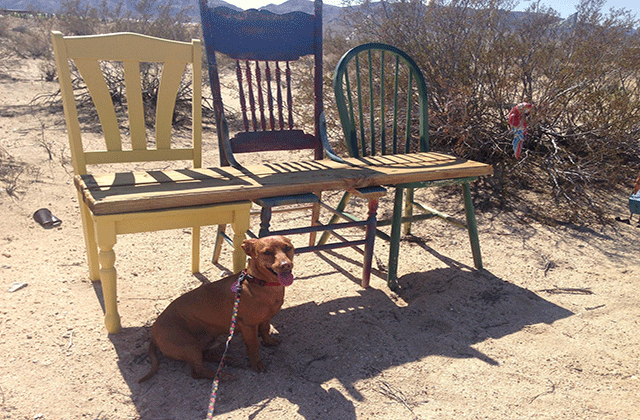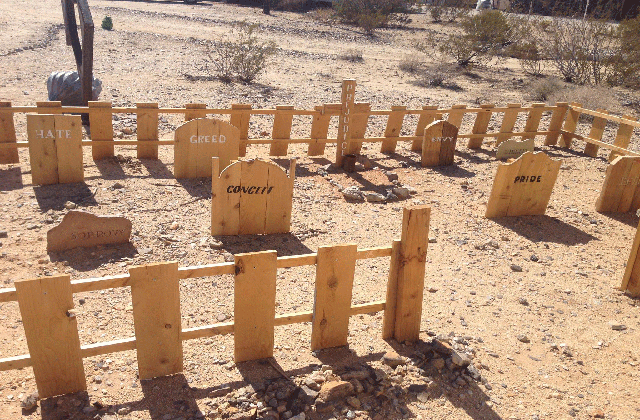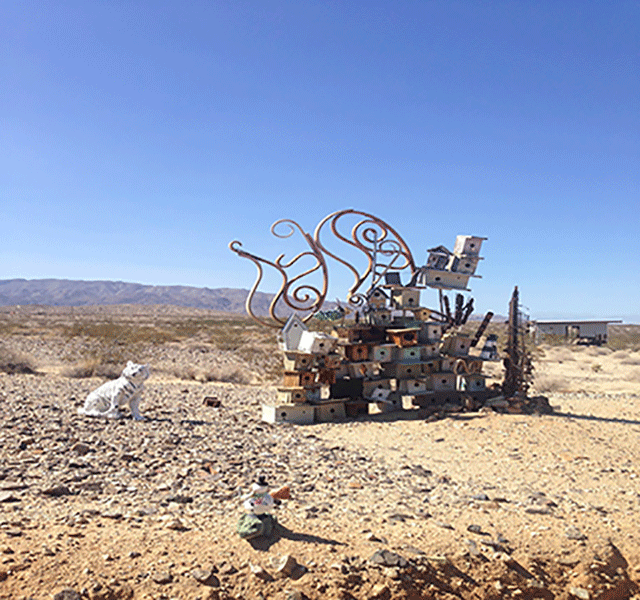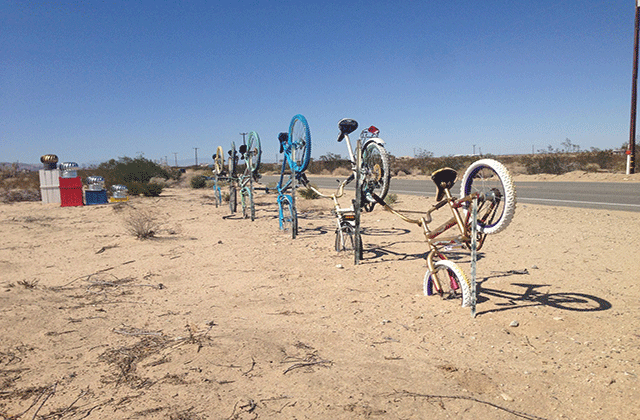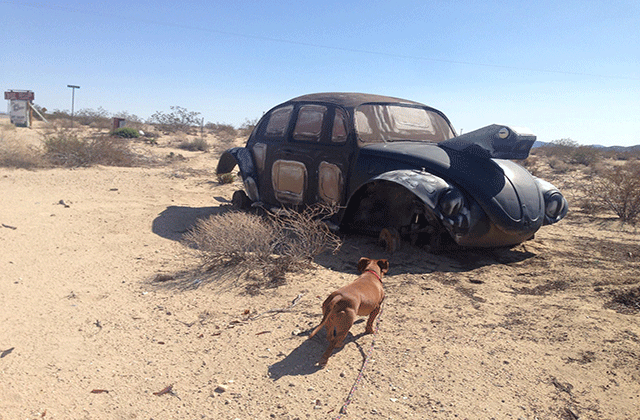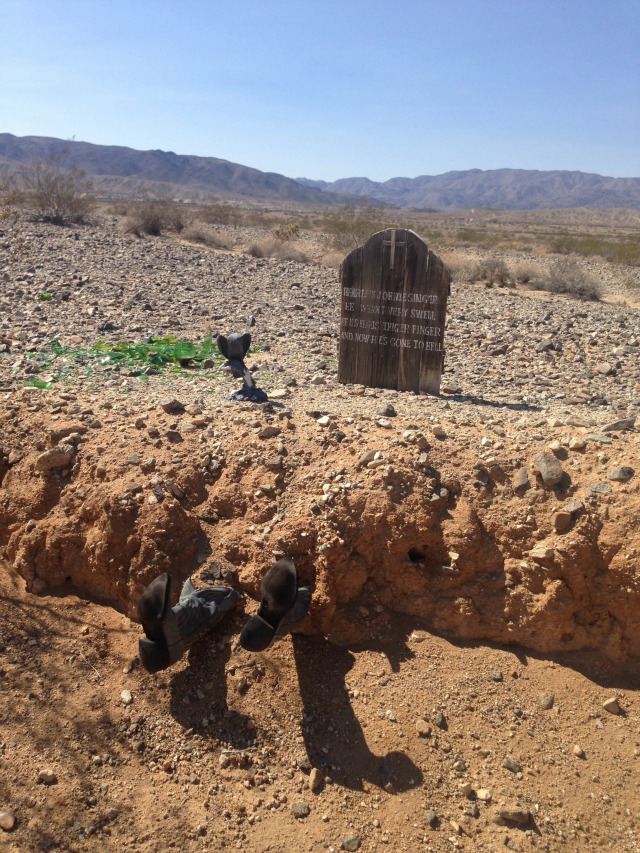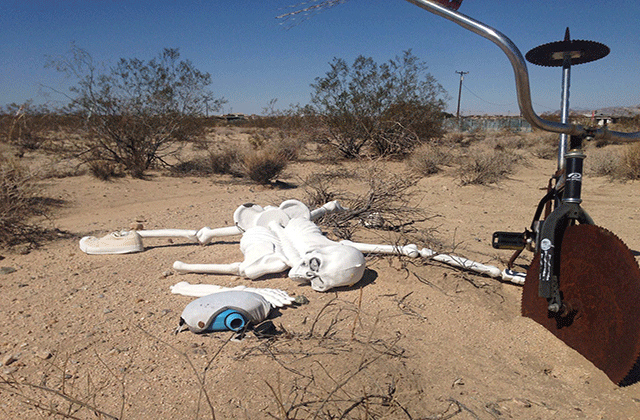 Other Weird Art Installations You Can Find in the California/Nevada Desert:
A Car Forest in Goldfield, Nevada
Murals Painted on Rocks in Chloride, Arizona
Giant Ghost Statues in Rhyolite, Nevada
Know of any other cool art in Joshua Tree? Hit me up on Twitter and let me know!