Several weeks ago, some friends and I went on a road trip to Oatman and Chloride, Arizona; two ghost towns on Route 66. Both places were all kinds of awesome and I totally recommend visiting there if you live in the Las Vegas area (Chloride is about an hour and a half away and Oatman is just two hours away). I mean, there are WILD. DONKEYS. there! And you get to feed and pet them! It's like being in a petting zoo except it's free and you can go window shopping at the same time.
It's really cool. And by 'cool', I mean crazy weird. See for yourself…
Photo Highlights of My Ghost Town Adventure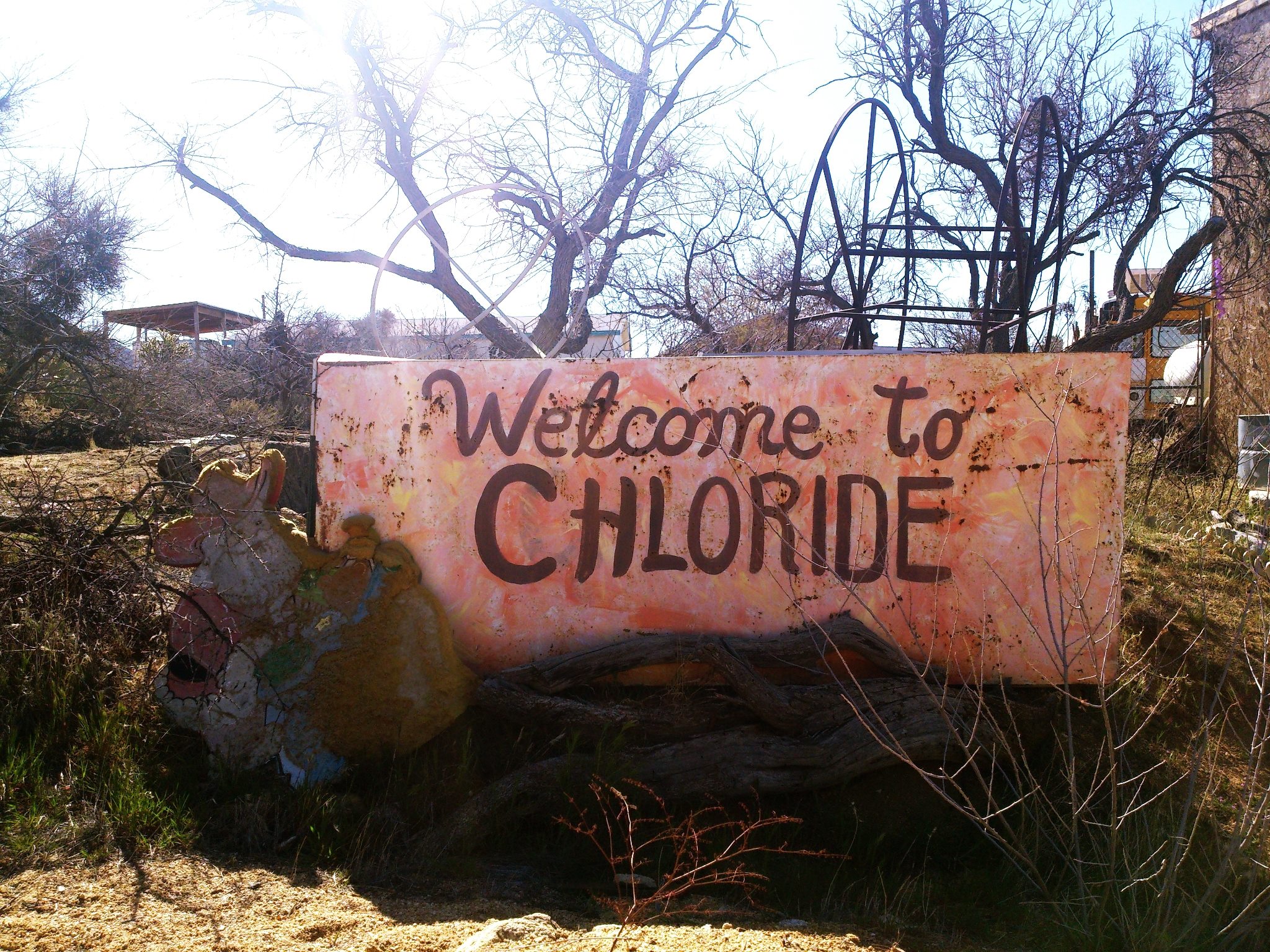 First stop was Chloride, AZ, where I took a picture with a cute guy in front of a food truck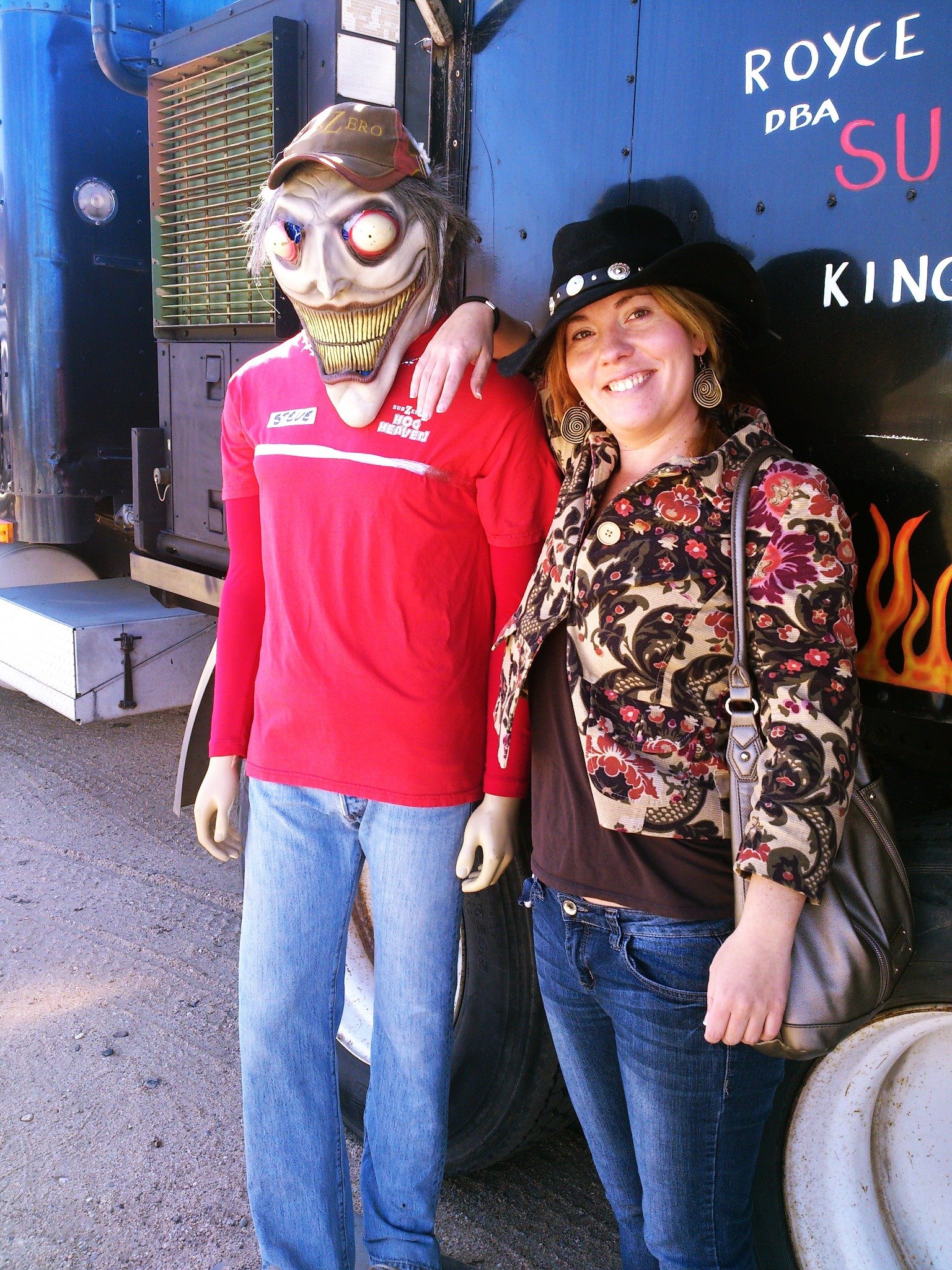 Then I stalked some cowboys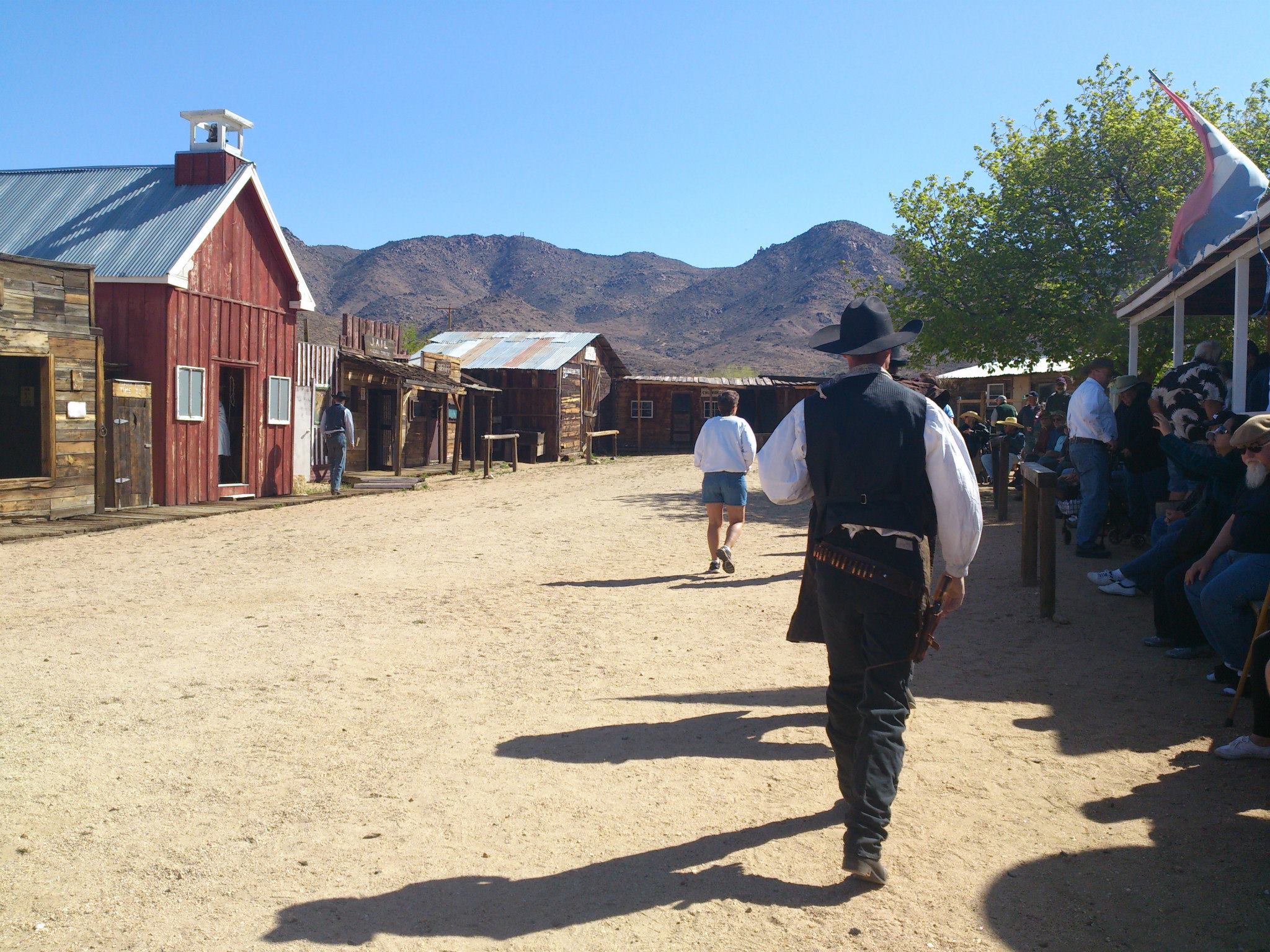 And chatted with some locals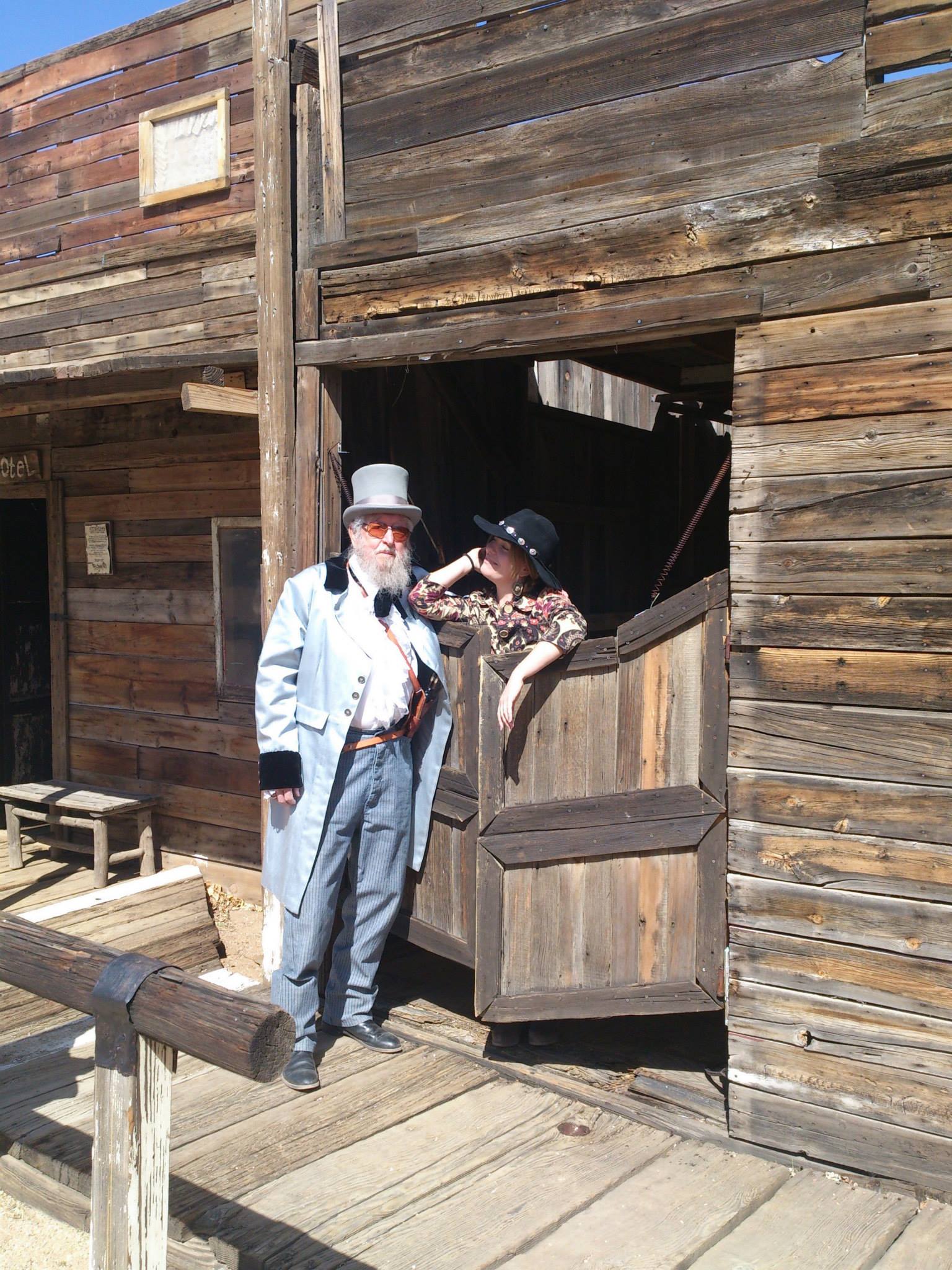 Then I had a drink at the town saloon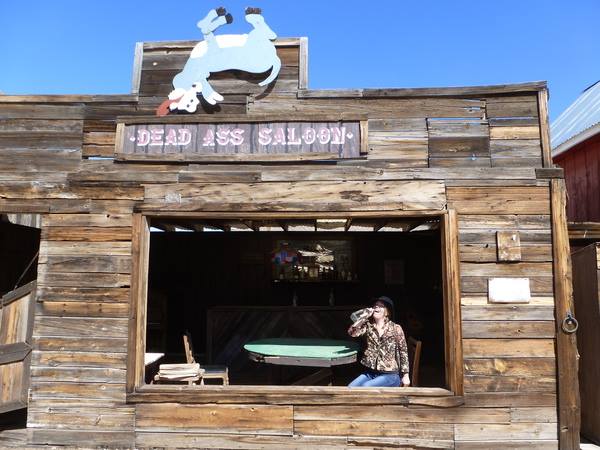 And then I had another*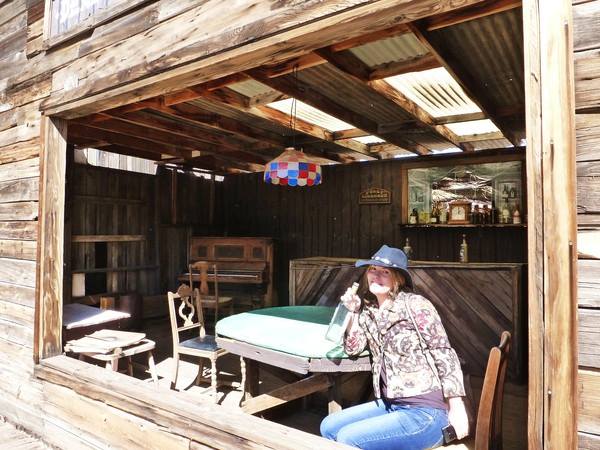 *Okay, not really…but I had fun pretending.
I watched the townsfolk put on a show and witnessed a gun fight.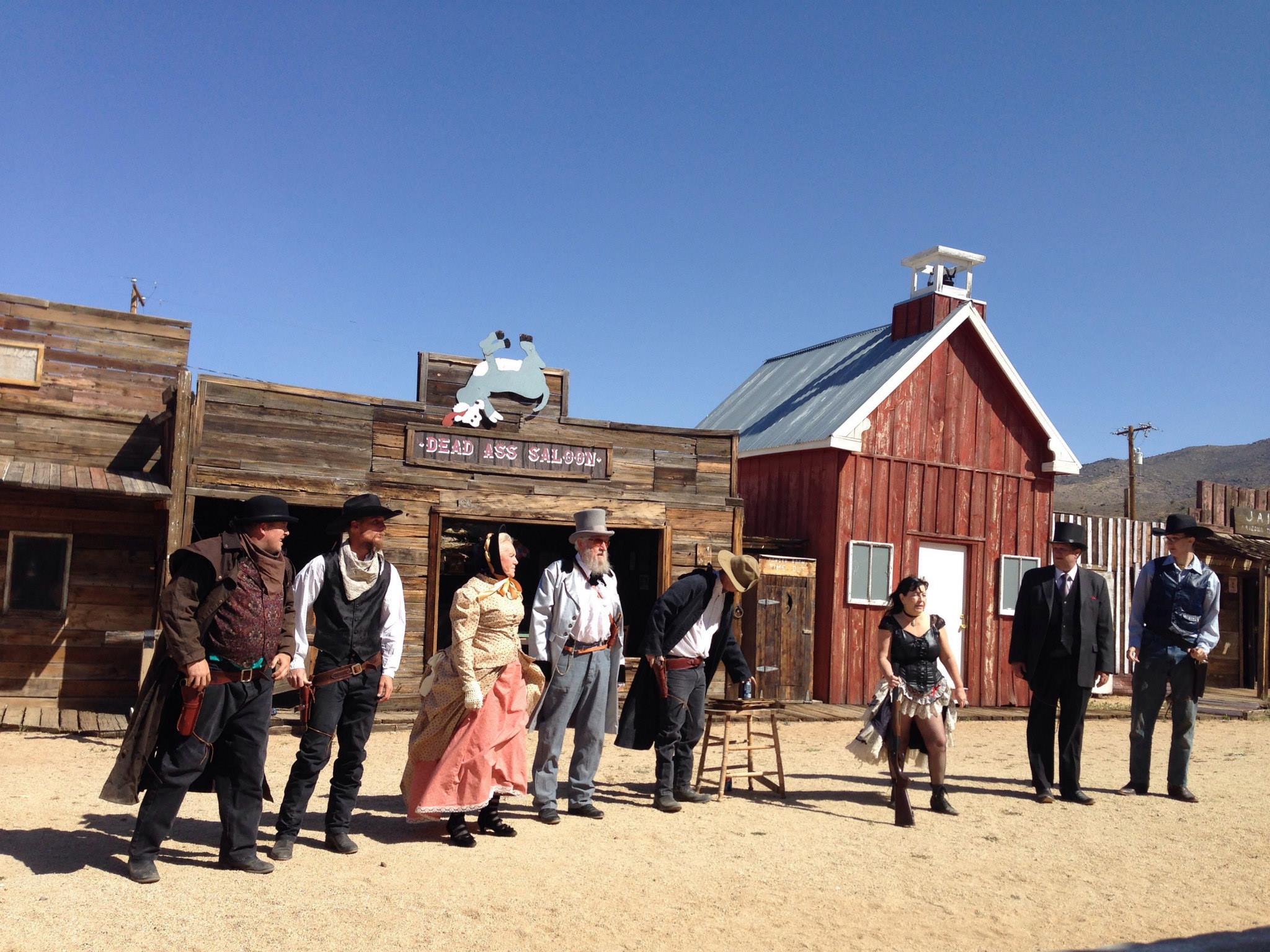 And then I got shot.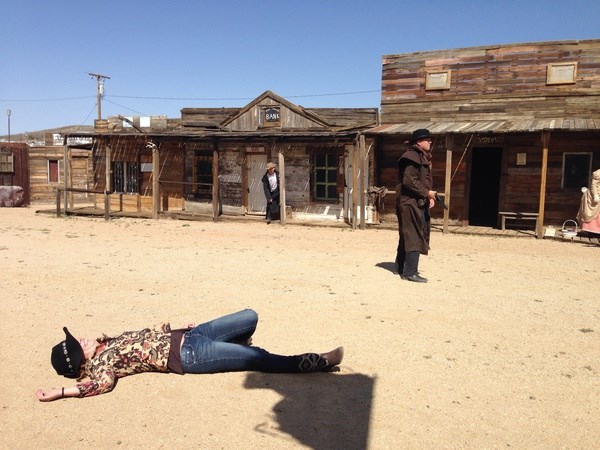 On the weekends, the residents of Chloride put on a play that culminates in several gun fights. Towards the end of the show, they bring in a few volunteers to participate. I was sitting in the front row and dressed in cowboy attire, so one of them asked me to be in the show. "Be careful when you fall," the "sheriff" whispered as he pulled me to where two bad guys were shooting at one another. That was the only clue I got that I was about to be "shot", before suddenly one of the bank robbers was aiming his gun at me. Bang! I screamed and fell to the ground. I was supposed to be dead at that point but I couldn't stop laughing.
I tried to play dead, but I sucked at it. Everyone could tell I was fakin'.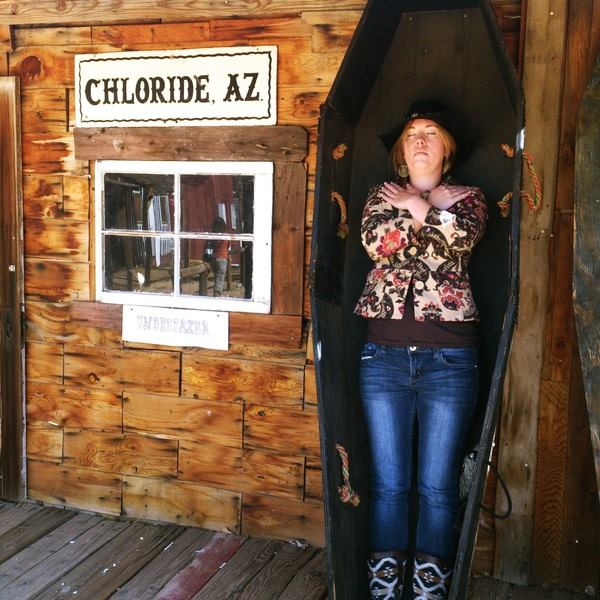 So they threw me in jail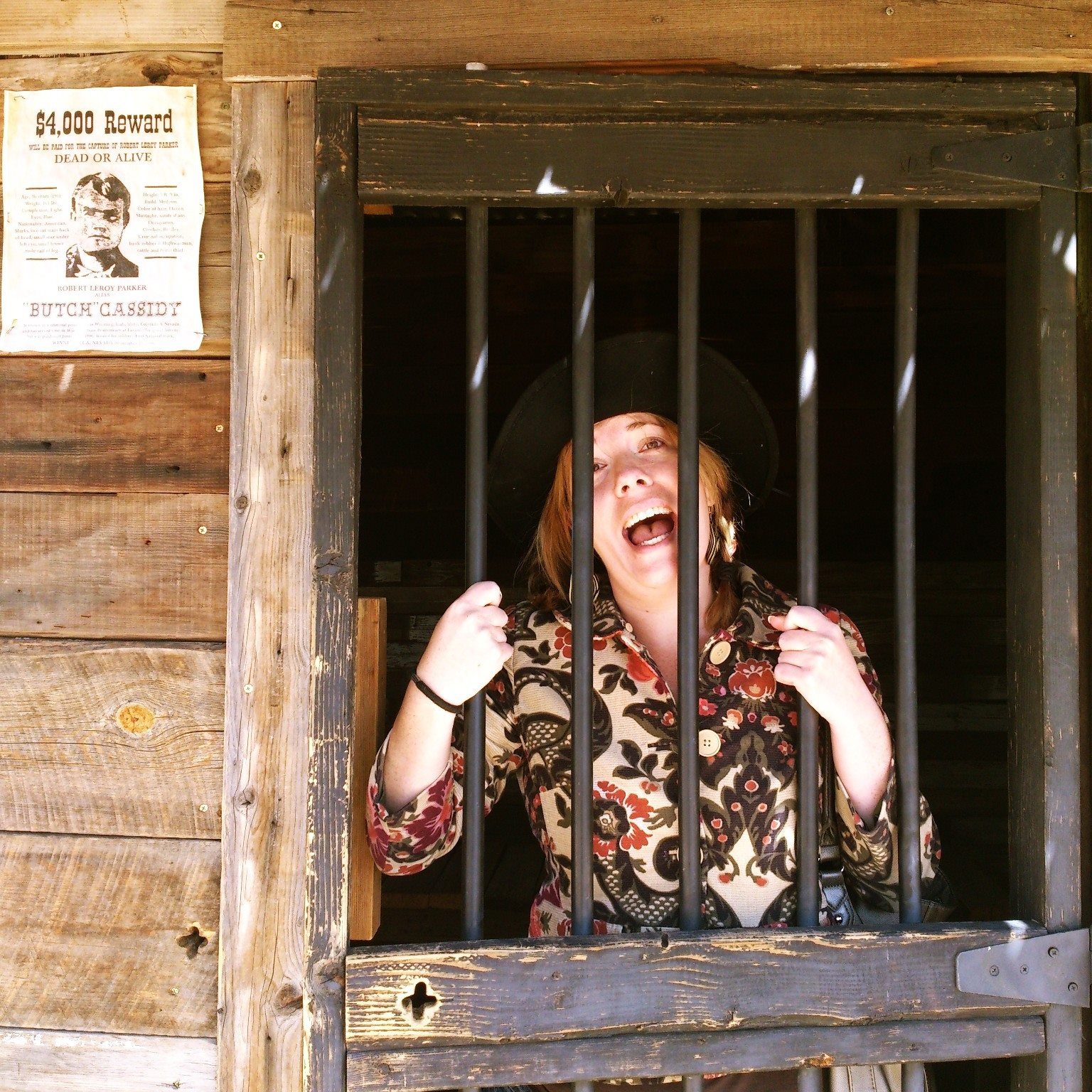 But I escaped…And drove into the hillside to look at some pretty painted rocks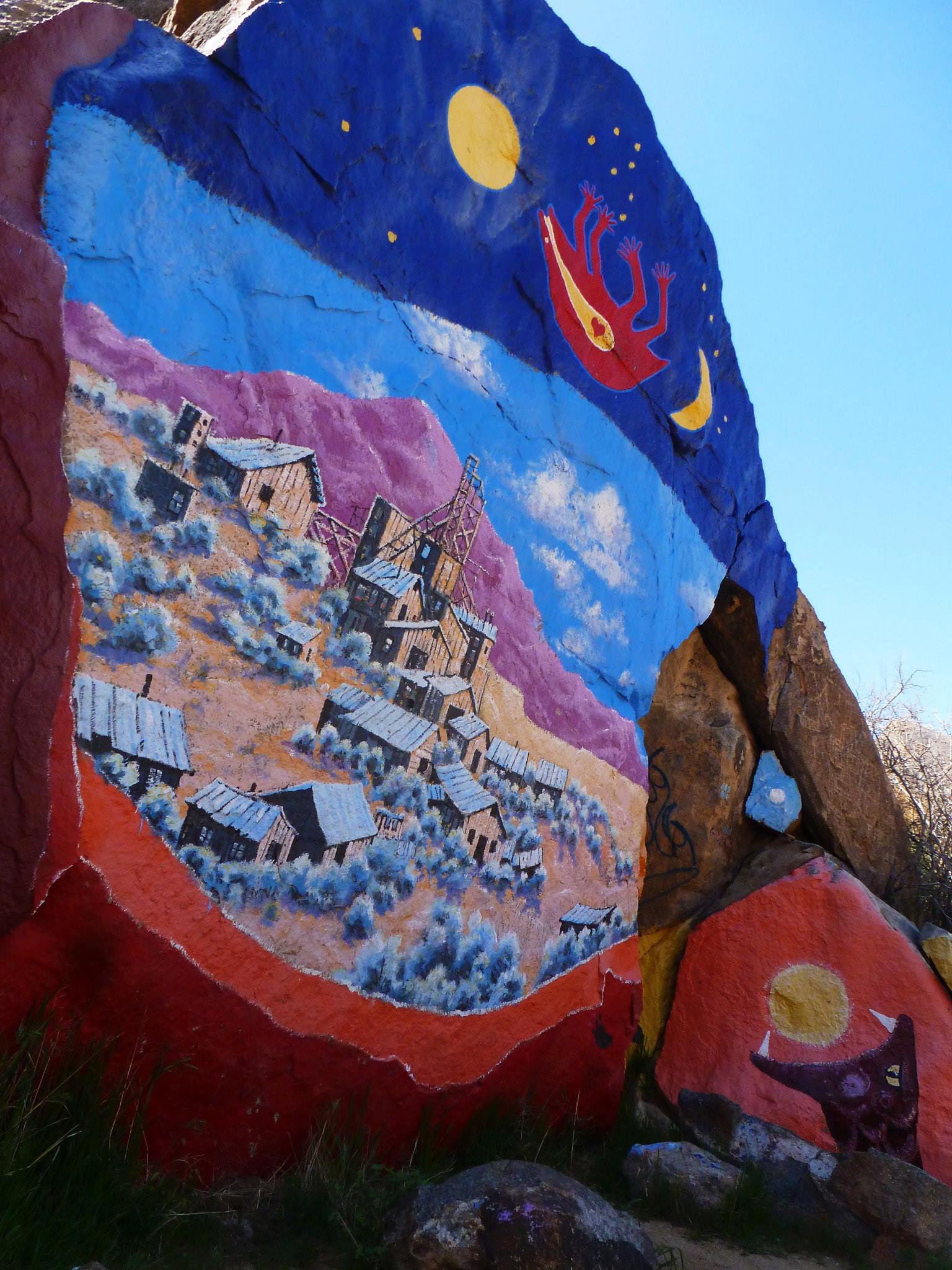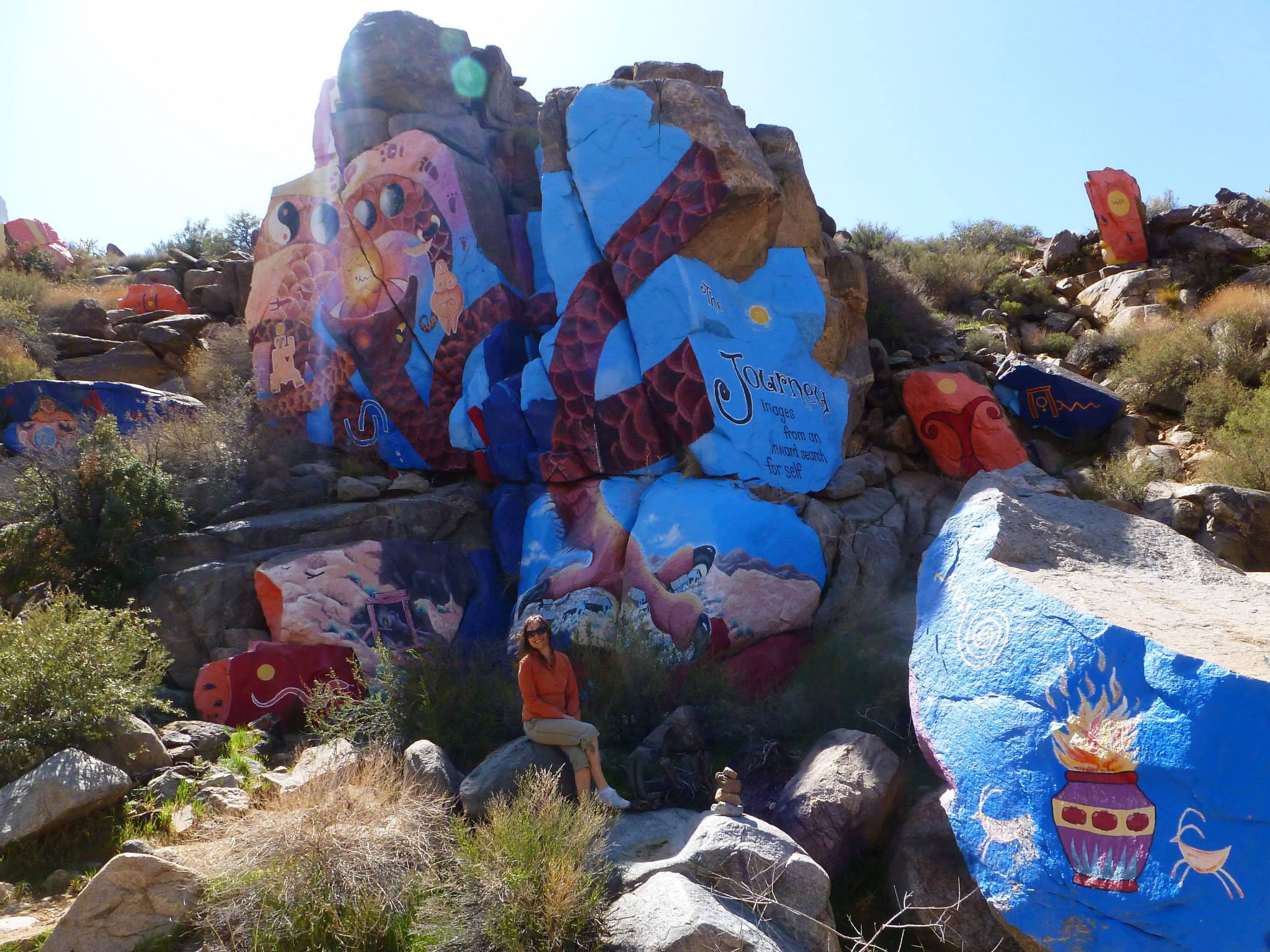 The murals were painted in 1966 by a local miner and are located about a mile and a half outside of the town. If you go, you'll have to drive down a rocky, unpaved road that's difficult to cross without a jeep or SUV, so be careful. Drive really slow.
And some Art, etc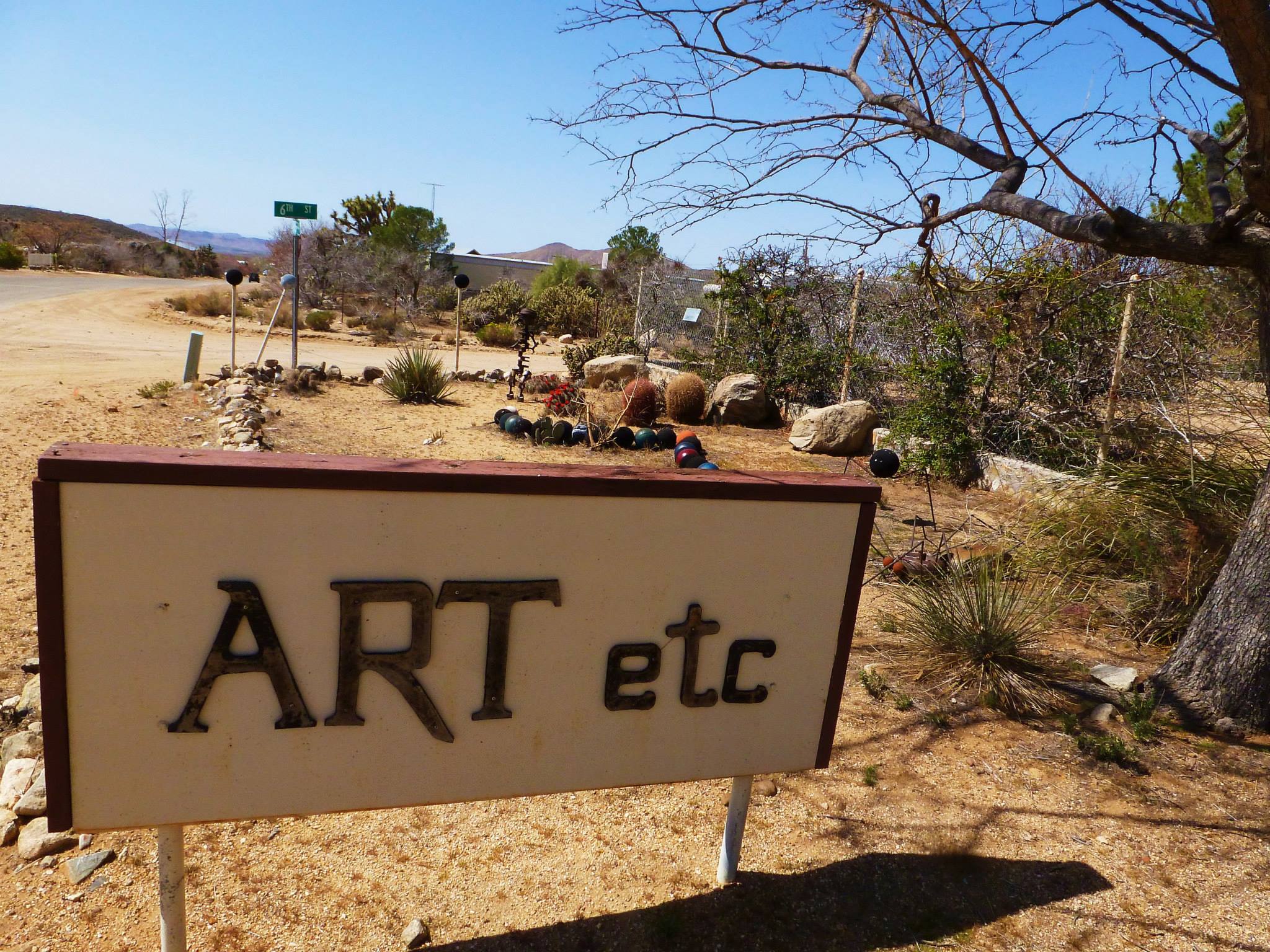 This sign was outside of a store that was closed the day we visited, but I'm guessing it sold art…etc.
Next my friends and I drove to Oatman, Arizona; A ghost town famous for its haunted hotel and its wild donkeys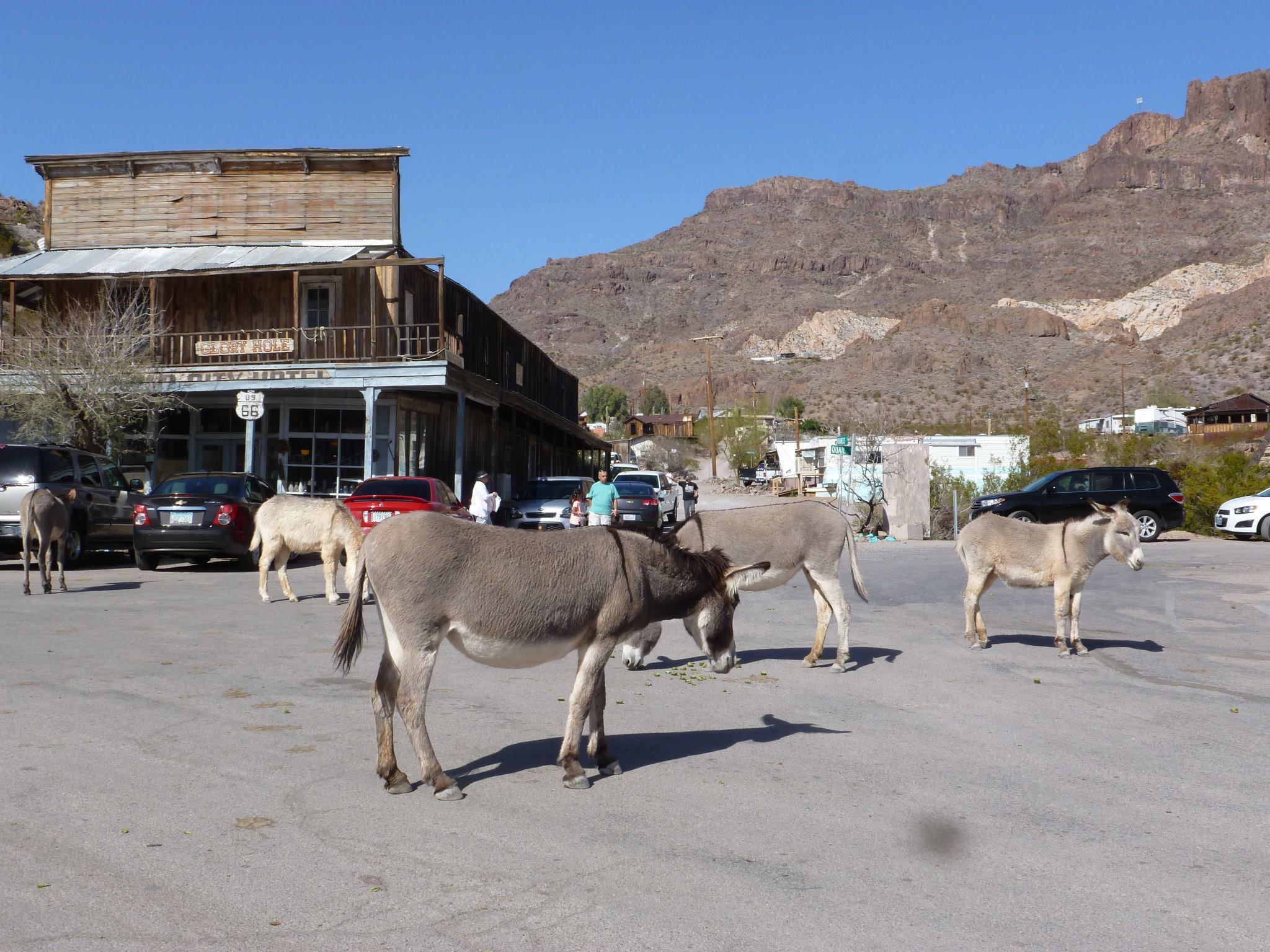 This town was super cheesy and touristy, but the donkeys totally made it worth it ('course, I'm slightly biased, because I love donkeys!). The drive there was neat because there were some scenic mountain views and pretty greenery and trees, which is something you come to miss when you live in the desert.
I started to pet one of the donkeys, but then he spied the apple I was eating and he went crazy.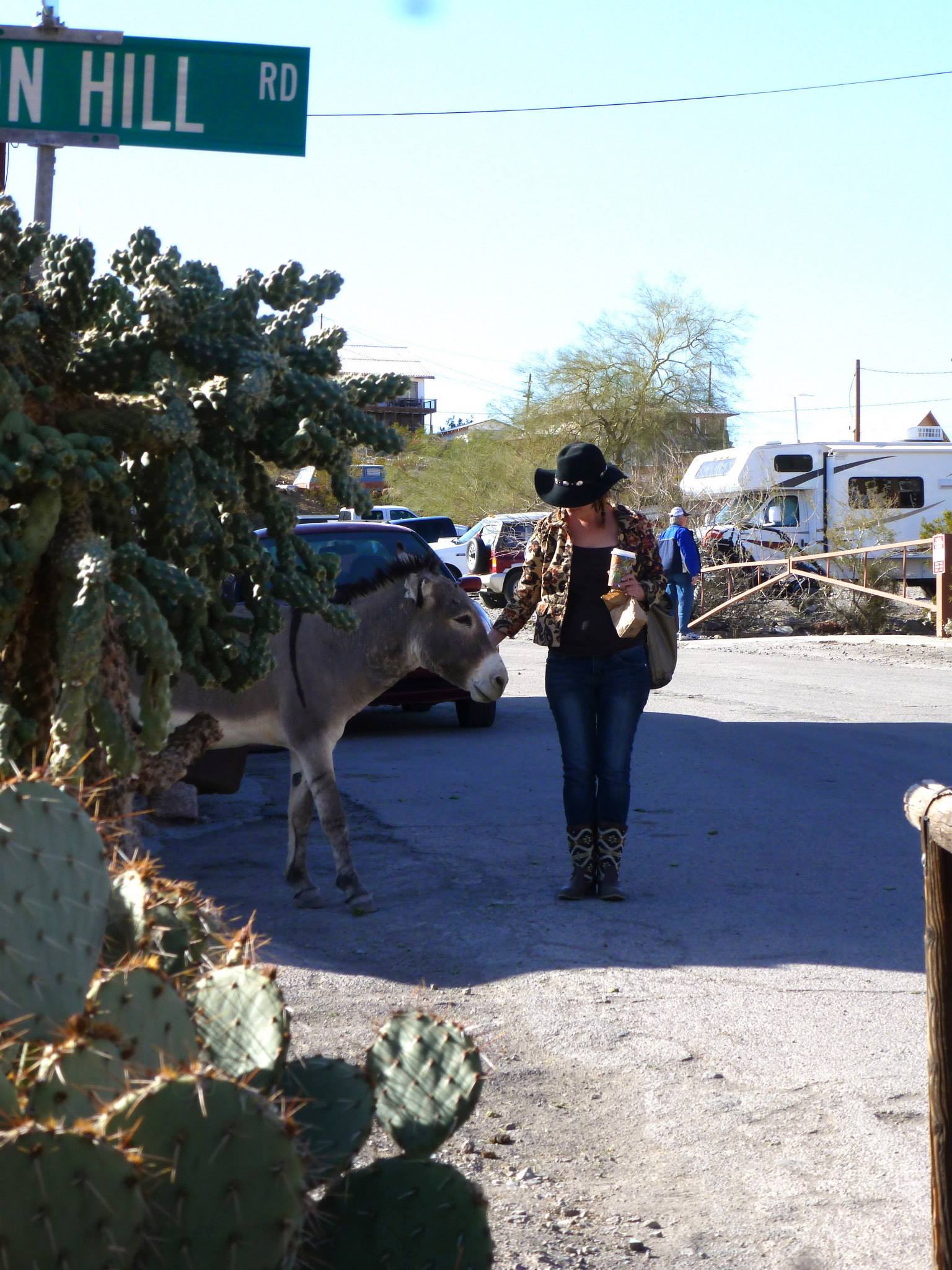 He tried to eat me.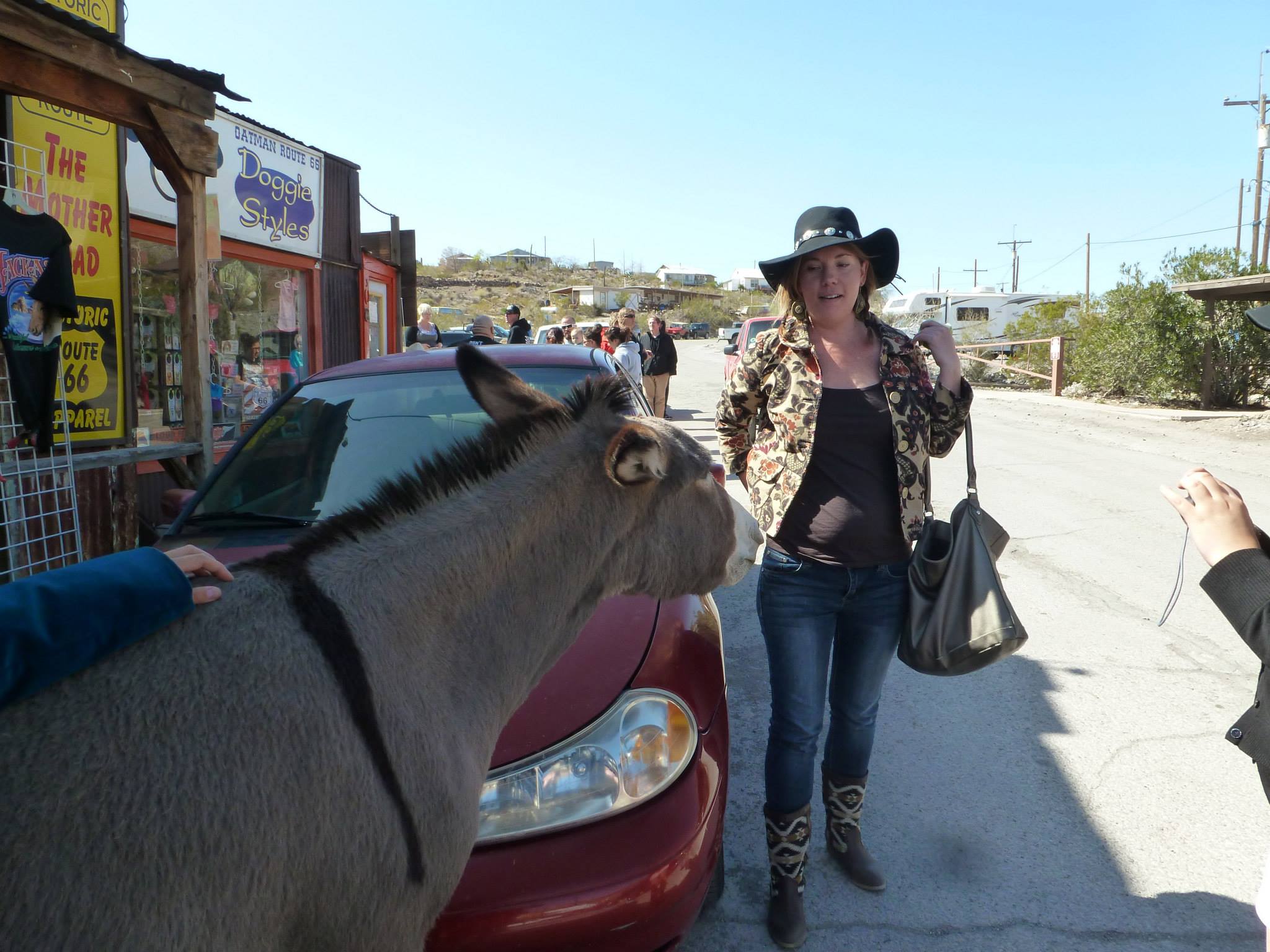 Clearly, he had not read the sign. He was an ass, but not a classy one.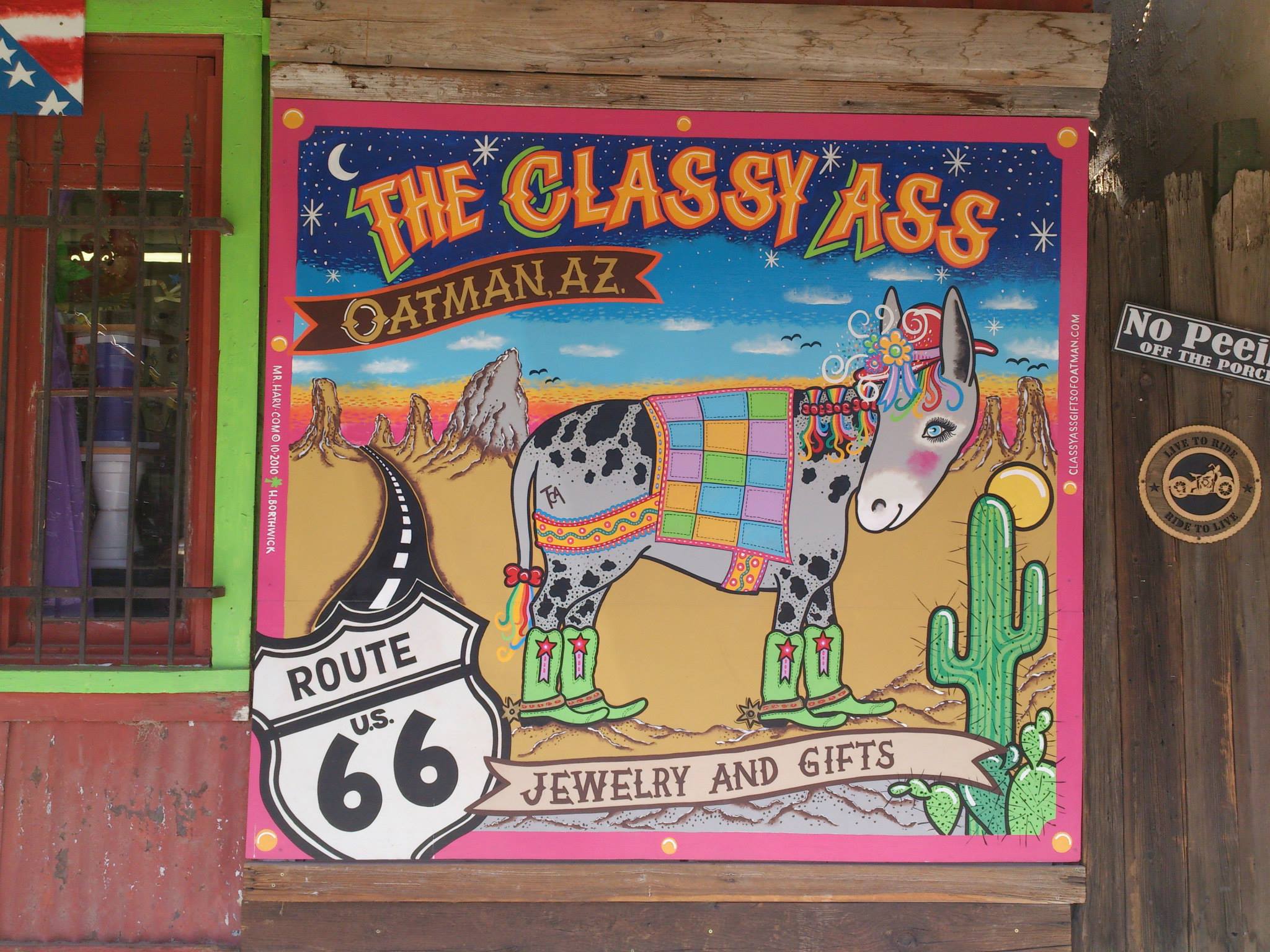 If you liked this crazy adventure…stay tuned for more. My next post will be highlights from my African safari in the middle of the desert…in Arizona. It's a long story but a good one. It may not involve donkeys (I know, I KNOW) but it involves a zebra, a giraffe and a tiger jumping into a swimming pool..all good stuff.