I often get asked by readers of this blog how I make a living from travel writing—which I've been doing off and on for almost nine years—so I thought I'd explain and offer some tips on how would-be travel writers can get their start.
Tip 1: Start a travel blog
Your goal in creating a travel blog isn't to necessarily make money (though that would be a nice perk!), but rather to have a place to showcase your writing for potential clients. Brands love seeing that you have a high-traffic travel blog because this means potential for them to earn a link from your blog (which is good for SEO) while gaining social media buzz in the process. Be sure to mention any impressive traffic or social media stats on a page on your blog (mine are listed on my Work With Me! page) and when you send a pitch to a potential client.
Be honest with yourself, though. If you don't think you'll have the time or motivation to regularly update a travel blog, it's probably best not to start. Because a travel blog with only three posts on it and no social media followers is worse than having no travel blog at all. If a blog sounds like too much work, start with just creating a stagnant writer website instead. I have one—it's reannonmuth.com—and it's basically just a place to include links to my work and some information about my professional background. It only took a few hours to create and I rarely ever update it, so it's super easy to manage.
Tip 2: Seek out novel experiences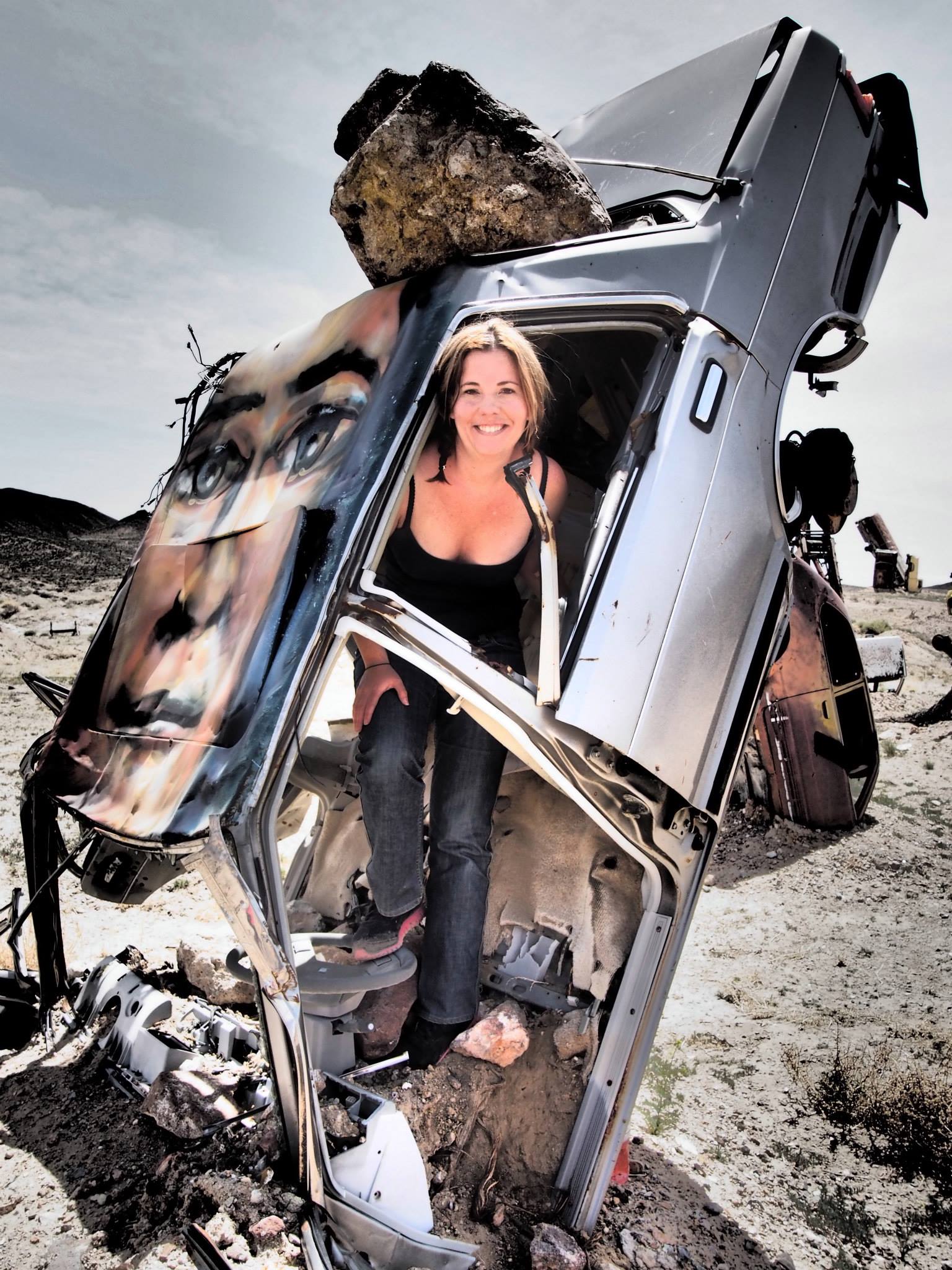 The travel publishing industry is like any other industry—to break into it, you either have to have a lot of experience or know the right people. But if you're just starting out, you're likely 0 for 2 on that front, which is part of what makes becoming a travel writer so challenging. But the way you can get around this is by developing a set of unique perspectives that allow you to explore topics that no one else has written on before.
For example, one of the first articles I had published was about pets and air travel. Could a more experienced writer have written about that topic? Sure. But I had something a seasoned writer didn't: Personal experience working as a customer service agent for an airline. I chose that topic because I knew my original perspective would make me too valuable to ignore. And indeed, an editor told me that he "got a lot of pitches" but that my story idea was one of the most unique he'd seen in a long time. My unique angle was my way in, and after that I was able to publish several more articles on Matador Network as a result.
Tip 3: Use caution when writing about your life online
A number of the articles I've written for online travel publications have been personal narratives. This is a popular format and tends to get a lot of shares and comments, which can be great—until it isn't. By writing about your personal experiences, you're not only opening yourself up to critiques on your commentary about a particular subject matter, but on your character, personality, life choices and even your looks. 
When I wrote about my experiences trying (and failing) to find a boyfriend in Tokyo, I was bombarded with threatening comments and emails and was trolled for several months on this blog and on social media. I'd unwittingly angered the trolls by making an insensitive joke about Japan's population of nerdy foreigners. I'd been attempting humor, which I naively assumed everyone would understand. They didn't. My joke failed. Big time.
Although any article you write online has the potential to attract hate mail, there's a difference between receiving an angry email about an article you wrote on say, particle physics, and an angry email about an article you wrote on your love life. It's a lot harder not to take personally. Because, hey, that's my life your talking about, dude.
I wouldn't say "never write about your personal life" because, as an INFP writer, I love writing about emotional and meaningful topics, and as a reader, it's what I love reading about the most as well. Besides, the internet is crowded with enough "listicles" and "top 10 best beaches in the world" posts as it is—why add to it? I'd love to see more writers pen personalized, emotional and meaningful travel writing.
Just know what you're getting yourself into and prepare accordingly. Develop a game plan for how you'll handle negative comments (I find it best not to respond) and make sure your personal phone number or address isn't visible online.
Tip 4: Start local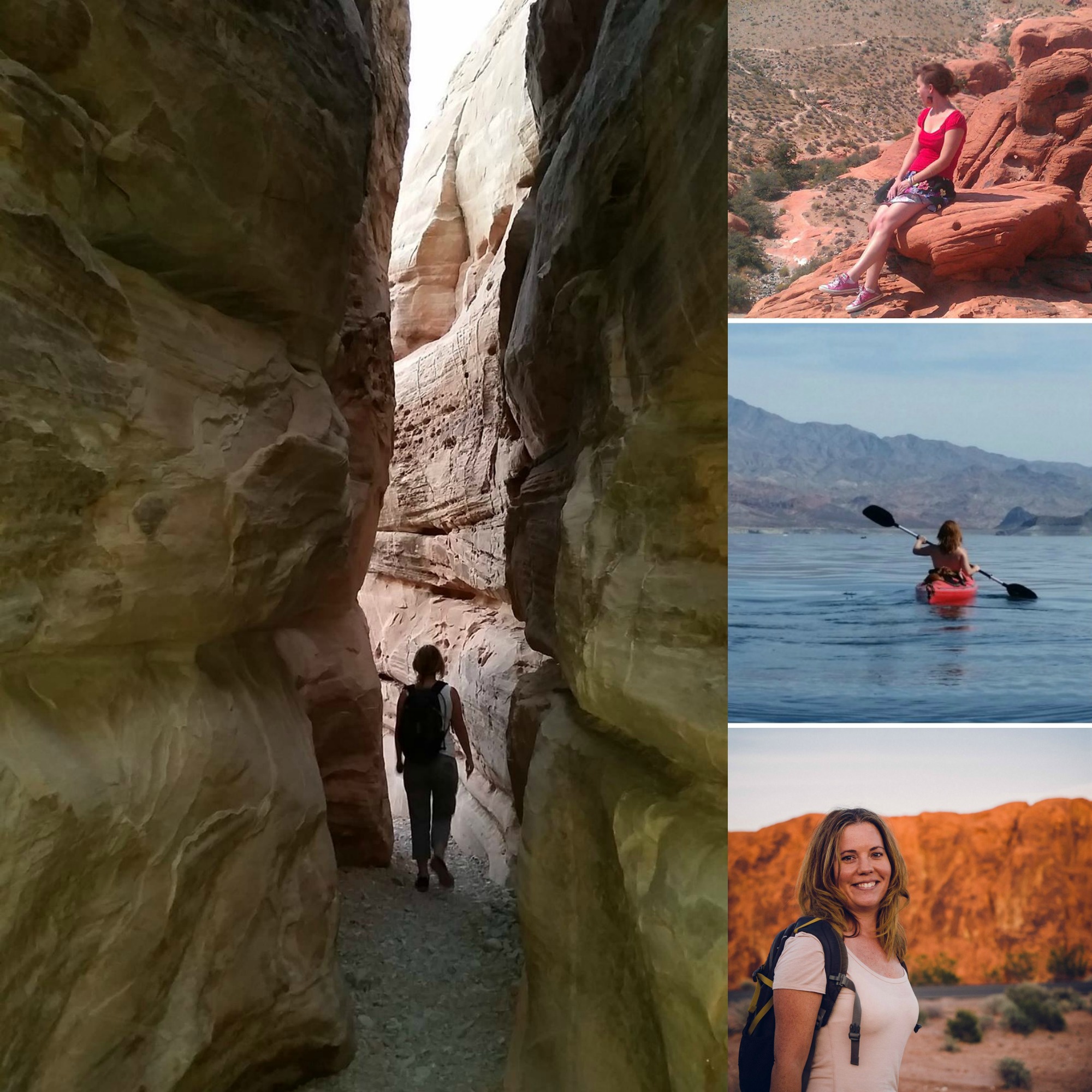 It's common for beginner travel writers looking for topics to choose to write about that one time they climbed Kilimanjaro or the summer they volunteered with orphans in Mexico. It's not that you shouldn't write about those subjects, but you shouldn't at the expense of avoiding writing about destinations that are closer to home.
Because as I mentioned above, you want to pick topics that no one else is writing about and that you're uniquely qualified to author. And who better to write about Kansas City, US, or Liverpool, England, than the person who grew up there? You may think your hometown is boring, but those who are visiting won't.
Case in point: For the last several years I've live in Las Vegas. I'm one of maybe two or three travel writers in this entire city; a city that receives millions of visitors each year. I regularly receive emails from brands who have found me through my unique things to do in Las Vegas post and have asked me to create similar content for their websites.
Make a name for yourself as a travel writer for the particular city or region you live in right now and then branch out from there. You can always write about Bali or Borneo later. Start with where you're living right now.
Tip 5: The biggest paying jobs are ones that find YOU (not the other way around).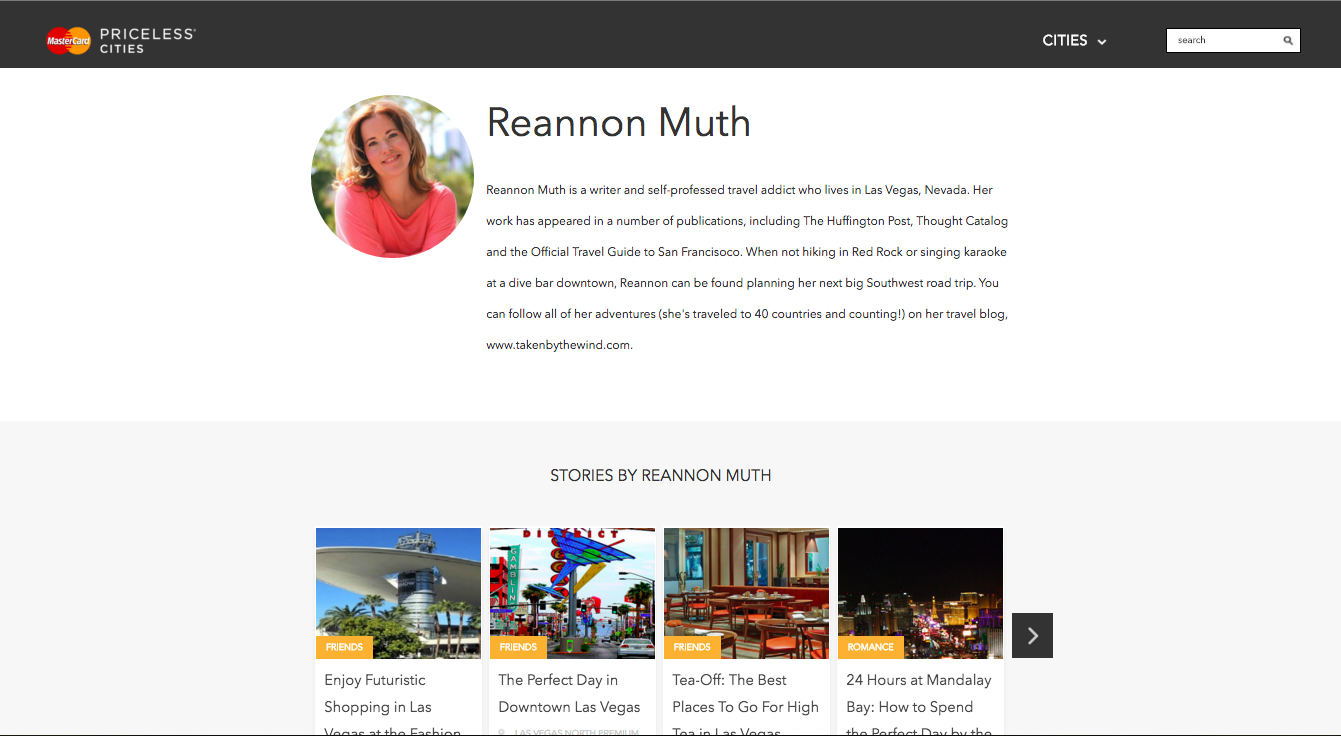 I've worked as a travel writer for MasterCard and Expedia. How did I get those gigs? They found me through this blog. Although pitching clients and responding to job ads is a good idea, I've found that oftentimes the gigs you'll find in a classified ad don't pay well. The biggest paying clients work with marketing agencies who turn to LinkedIn or internet searches to find travel writers to work with. They don't typically place ads on job boards.
If you don't have a travel blog, make sure you have a portfolio website that lists your credentials and services. Also, when a website publishes your work, ask that they include an author bio and a link back to your site. This is called "link building" and it's what will help your site show up in search results when potential clients look for travel writers.
Tip 6: Figure out your rate and charge per project and not per word
I started out charging $.06 per word, which worked out to $30 for 500 words—and at the time, I thought this was a decent hourly rate. But what I didn't consider when setting that low rate was that while sometimes it's possible to write 500 words an hour, other times it's not. There were some assignments I took on, for example, that involved interviewing people and others that required intense research. Some clients asked that I include photos, which I either had to hunt down through a royalty-free image site or take on my own. All of that ended up adding hours onto my workload and when all was said and done, I estimated I was working for about $3 an hour.
One of the first things a client will ask you is "what's your rate?" so it's important that you  have a realistic number in mind ahead of time. I recommend using this freelance rate calculator, which will give you a suggestion on how much you should charge per hour in order to meet your expenses and financial goals. Then when a client asks you what your rate is, you can either quote him your hourly rate or find out more about the project and then quote him a project rate based on how many hours you estimate the assignment will take. Be liberal in your hourly estimate, however, as I've found that things usually take far longer than I'd expected.
In case you're curious, I now charge $50 per hour. 
Tip 7: Know that you probably won't be able to quit your day job
I'm a writer and I write about travel, so technically that makes me a travel writer, but it's not my only source of income. At the moment, the majority of my income comes from my full-time writing job where I get paid to write about topics related to mental health. I also run a social media consulting company, where I get paid to manage various brands' social media pages and advise them on how to increase their engagement rates. A number of my clients are in the travel industry, but the work I do for them isn't strictly travel writing—It's travel graphic design, travel emails, travel SEO, travel social media posts, etc. My point is that it's tough to make a living off of travel writing alone. Those that are able to do so likely have other sources of income or a spouse or family member who helps them pay the bills. Seriously. Even if you relocate somewhere cheap, like I did when I lived in Guatemala, you'll likely still find it a struggle to make ends meet if travel writing is your only job.
Tip 8: Diversify your skill set
These days it's not just enough to be able to write well. Brands want travel writers that are also skilled photographers and have a decent knowledge of SEO and social media marketing. While you're working on building your writing portfolio, it'd be worth it to take a photography and Photoshop class and study SEO and HTML.
At a bare minimum, you should know how to use hashtags properly and how to navigate the backend of a WordPress site. Oftentimes brands will provide me with login credentials to their website and ask me to write and save my content to their WordPress dashboard. I've also been asked on more than one occasion to craft copy for social media postings.
Tip 9: You don't have to be a brilliant writer to become a successful paid travel writer
Although my writing has improved tremendously over the years, I know there are areas where I still need improvement. I have a tendency to ramble and over-explain, for example, and my perfectionism can make it difficult to get started on a new project. And even after doing it for eight years, I'm still not a fast writer.
But the point is that you don't have to be a great writer to make a living off of it, so if you're worried that you're not experienced enough to get started, don't be! Everyone has to start somewhere and if you wait until you're confident in your abilities, you'll never begin.
Featured image courtesy of Giorgio Montersino.